How To Create An Outdoor Living Space And The Best Things For It
Knowing the process for a home improvement project happening to your home can ease the stress of the unknown. It's also great to know the best things you can use when having someone build it.
In this post, you can find out what an outdoor living space is. You can also discover the basics of building an outdoor living space and some of the best things to use in it.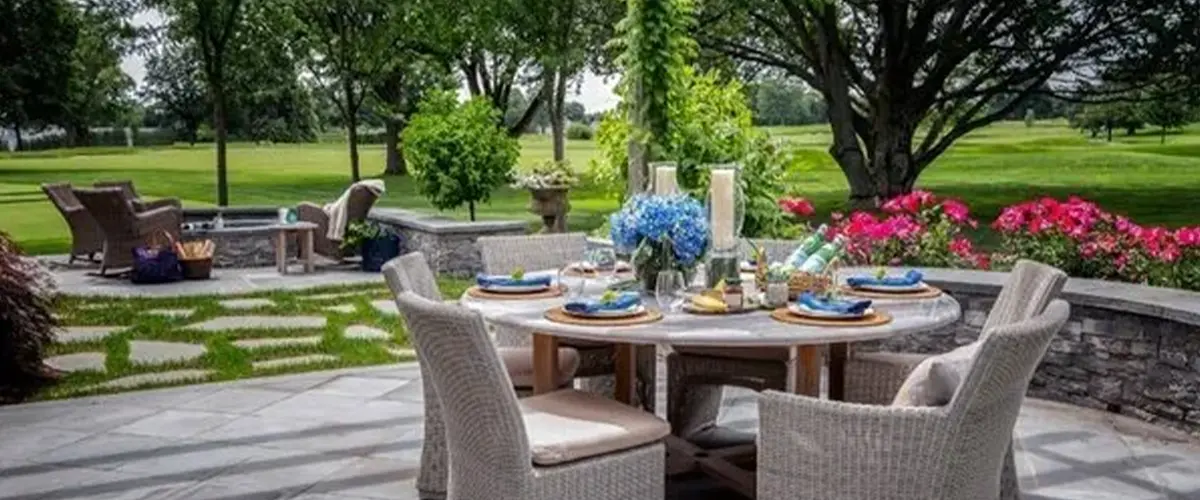 "What will we use in our outdoor living space?" asks Josh.
Melissa frowns. "As in materials, what structures, or…?" Josh nods his head. "Yep, exactly." Melissa shrugs. "I don't know how to create an outdoor living space."
"Well," -Josh digs his phone from out of his pocket- "let's see what Google has to say on the matter. It'll at least let us know what to expect, which is better than not knowing."
Melissa nods and walks around to look over Josh's shoulder as he starts typing into Google search. "Let's also see if we can find some pictures of outdoor living spaces. We can get some ideas and maybe even find a contractor who can do what we have in mind."
Here's what the couple finds out:
What Is An Outdoor Living Space?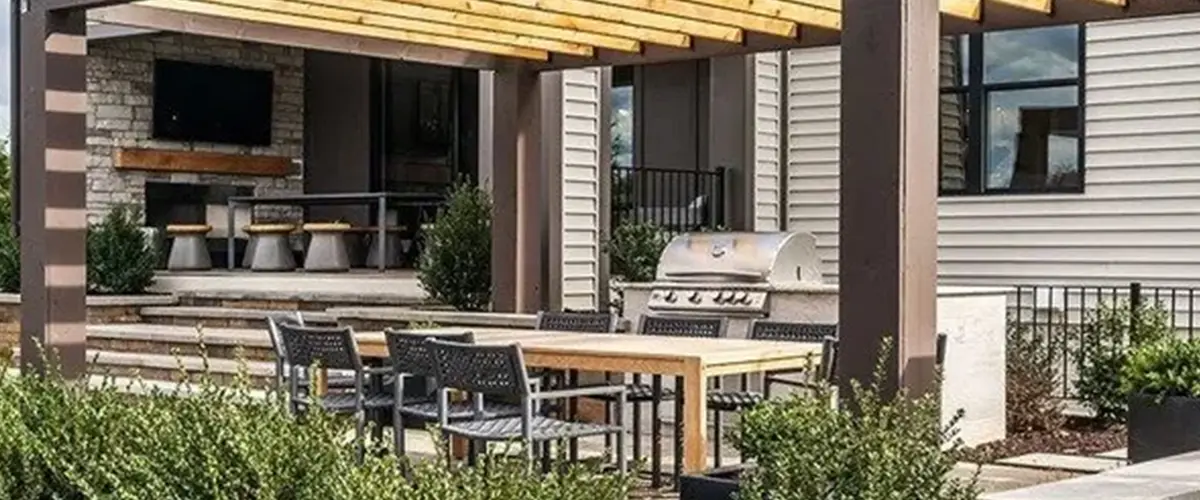 An outdoor living space is an outdoor entertainment area that fits in with the nature around it. It needs four parts to be a true outdoor living space: a stone structure, a wood structure, a focal point, and greenery. You can also add upgrades like lighting, outdoor kitchens, televisions, and more.
The 5 Main Types Of Outdoor Living Spaces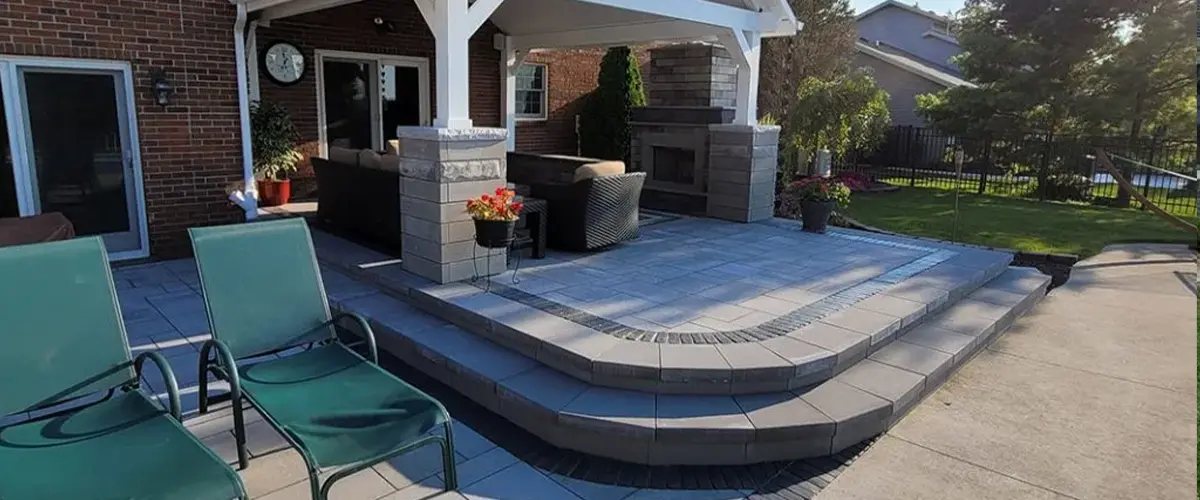 You can contact us and we can discuss your ideas for your outdoor living space!
How To Create An Outdoor Living Space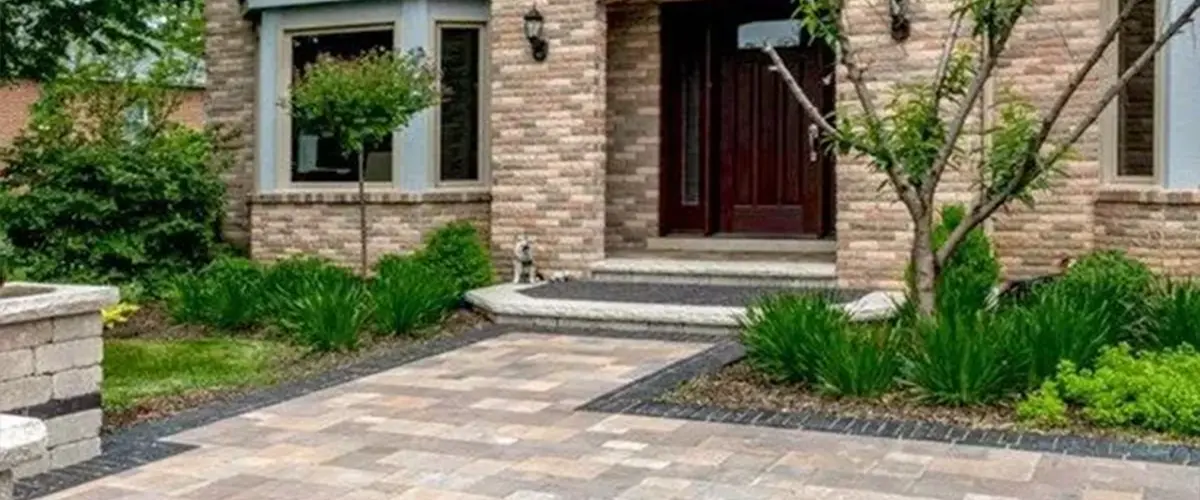 This solid base is going to be the flooring for your outdoor living space. A solid base is usually a patio or a deck. Which you want usually depends on:
Which look you like better.
What your budget is like. Patios tend to be more expensive unless you get a second-story deck. You could get a bigger deck for about as much as a smaller patio.
How much maintenance you want to do. Decks usually take more maintenance because they need restaining or repainting along with resealing.
2. Add Your Other Structure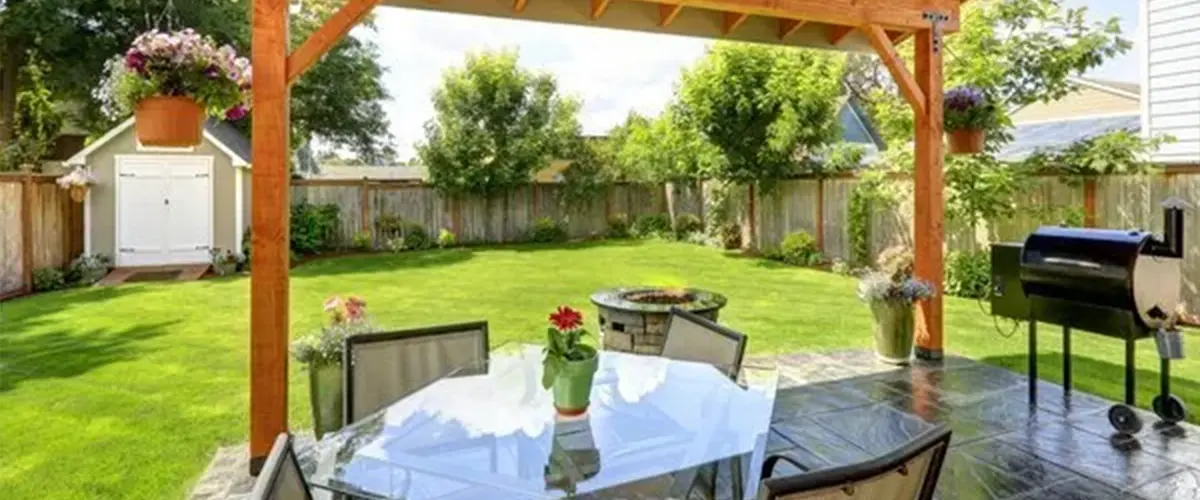 This will be made from the other material you chose for your base.
For patios, common wood structures are pergolas and roofs.
For decks, common stone structures are sitting walls, retaining walls, and walkways.
3. Choose Your Focal Point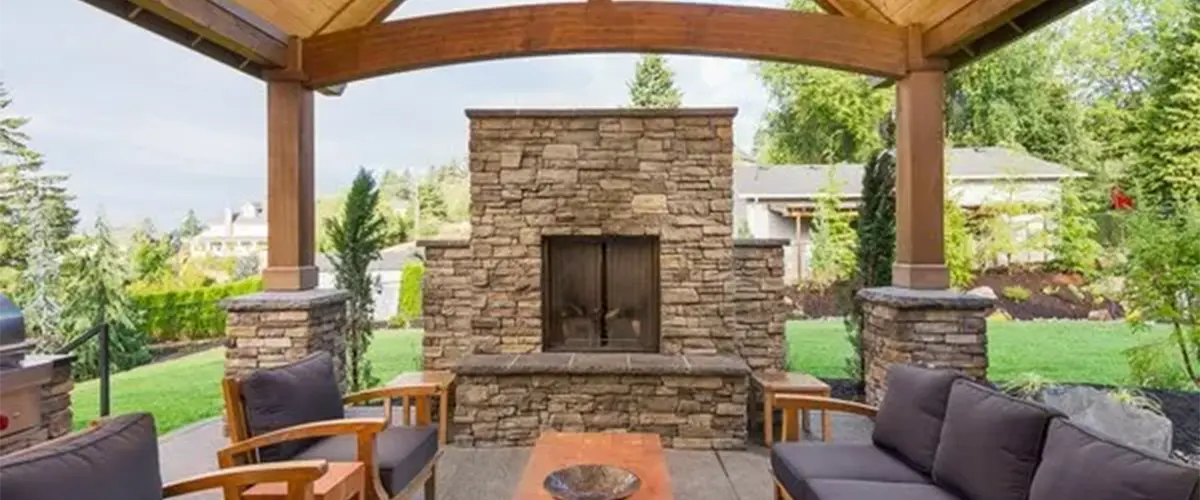 This is going to be the main attraction for the eyes. Common focal points include:
Water features like koi ponds, streams, and fountains.
Fireplaces.
Fire pits.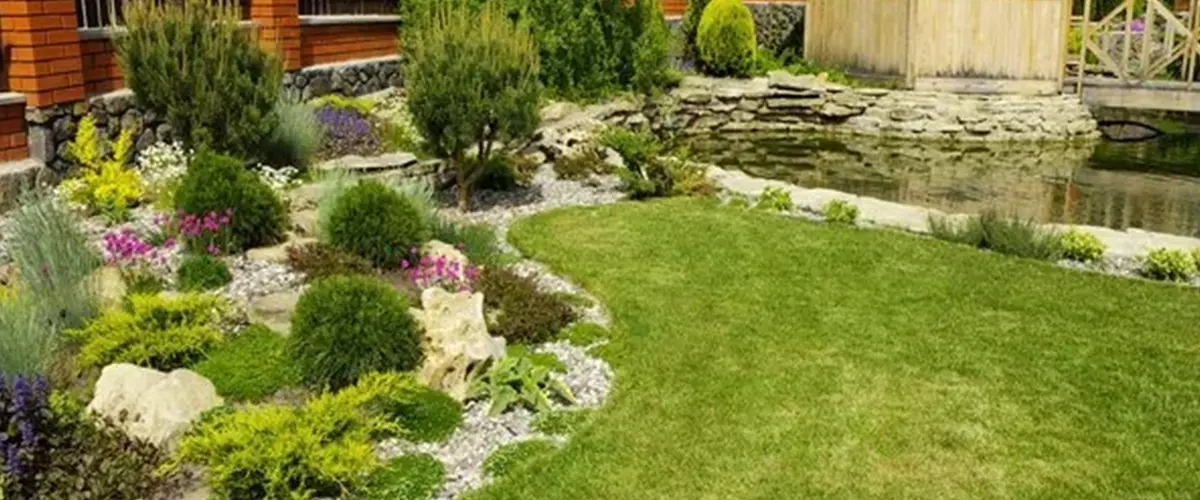 This gives your outdoor living room more pop than just having grass.
Planting beds are great for this. You can have colorful flowers and other plants that can also draw the eye. It helps add visual interest to your home.
Common Outdoor Living Space Accessories
Waterproof furniture
Potted plants
Grill
Picnic table
Garden arbor
Hammock
Hot tub
Popular Upgrades For Outdoor Living Spaces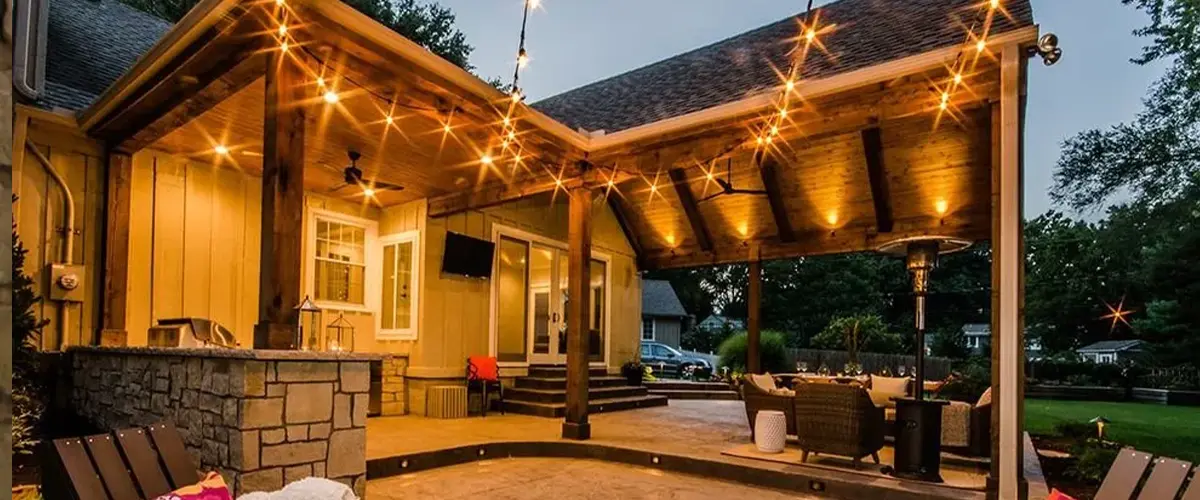 The Best Flooring For Outdoor Rooms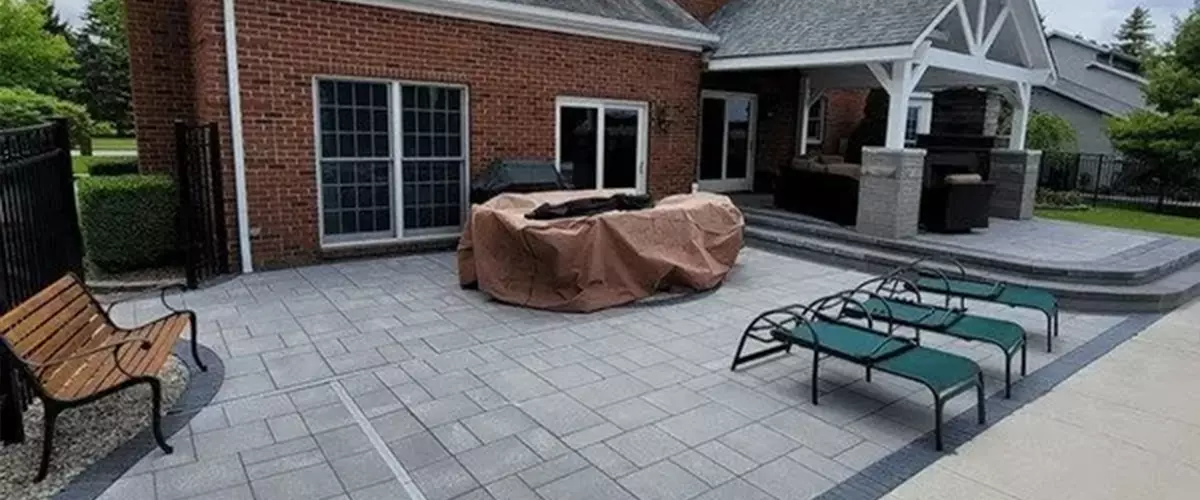 Stone and wood are the best options for outdoor living spaces. If you want something more unique, porcelain tiles are the best choice. They're waterproof, durable, and have a variety of colors and designs.
Pavers and flagstone are some of the best choices for patio floors. Other choices include concrete and brick.
For deck floors, you can't beat composite decking. It looks like wood but is way more durable and damage-resistant. Besides that, there's a variety of hardwoods to choose from.
You May Also Like To Know
"So that's what makes it an outdoor living space instead of just a patio or a deck," says Josh. Melissa nods, a thoughtful frown forming again. "Let's keep looking. We should find out as much as we can about outdoor living spaces before just diving into the project."