Visualize your space before it's build with our top landscape designer in Bryan, Archbold, Defiance, Napoleon, Swanton, Whitehouse, And More Of Ohio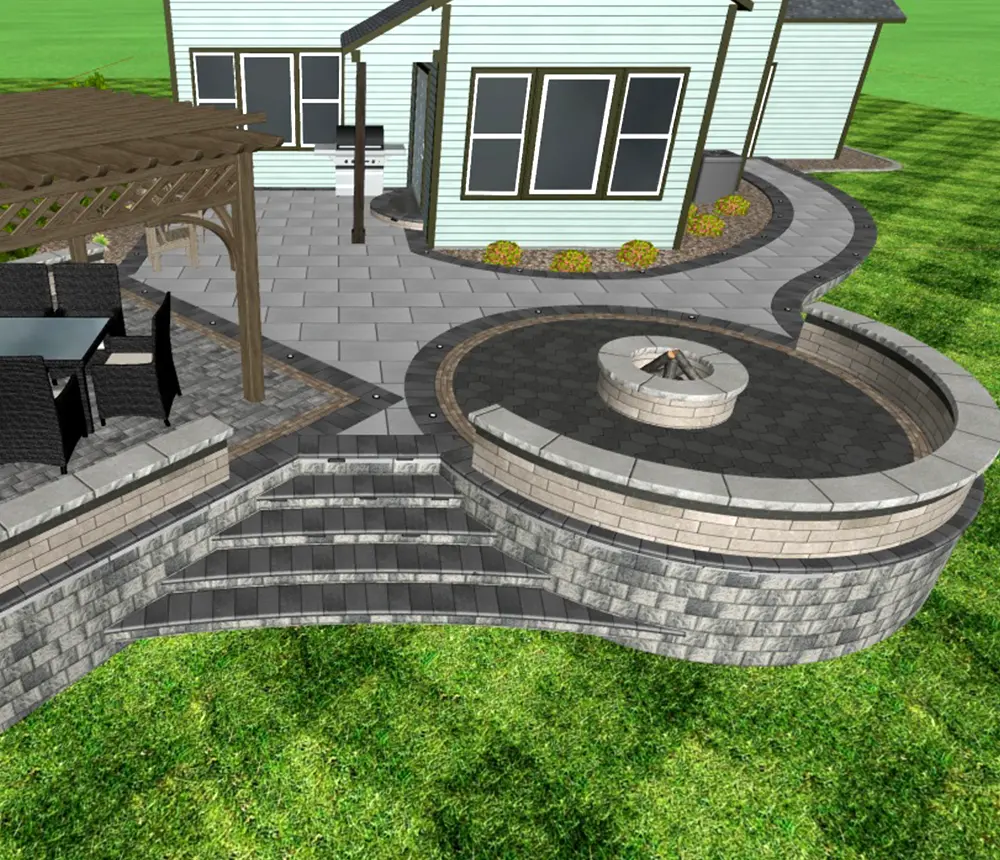 Scroll to discover landscape design options, process, and pricing
A Landscape Design Just As You Want It
There are tools you can use to map out your perfect landscape, but they're expensive, not user-friendly, and take a long time to learn. Having someone tear into your yard without knowing what the space could look like isn't a very attractive option either.
With our landscape design services, you have the power to see and visualize the future of your yard before we touch an inch of dirt.
We've been doing landscape design for the past 45 years so we have all the expertise in order to ensure the complete success of your project. From material to color choice, you can interact with your space before we even build it.
We offer full landscape design solutions so you can:
A Perfect Landscape From Every Angle
Your landscape design will start with a in-home consultation where we create a plan for your outdoor living space. Our main goal with the design is to maximize the functionality of your space while making sure the visuals reflect your preferences. Your design includes a conceptual 3D rendering, material selection, cost estimate, and 2D or 3D drawings.
A landscaping design project at Farrell's Lawn & Garden Center takes around one week. Within this timeframe, the design team works diligently to develop the conceptual 3D design, material selection, and any additional renderings or documentation required to present the design to you.
Absolutely, we want nothing more than your landscape to match your vision. During the initial meeting or within a few days after the meeting, you can communicate any desired adjustments to the design and we'll make them happen.
Your landscape design cost can vary depending on the scope and complexity of your project. At Farrell's Lawn & Garden Center, a landscape design for an average-sized property is typically priced at $1,000, but the price can range from $500 up to $2,500, depending on the size and intricacy of the project.
The cost of the landscape design can also be applied toward the installation price if you choose to work with us.
All landscape designs at Farrell's are created by owner Clayton and Trevor, who have been conceptualizing landscapes for over 10 years. Their expertise ensures that the design process is handled professionally, and they bring their knowledge and creativity to create personalized and visually appealing designs that meet your needs and preferences.
A 3D landscape design is essential because it allows you to visualize and fully understand how your outdoor space will look and function before any construction or installation takes place.
It helps you maximize the use of available space, evaluate different design options, ensure proper placement of features and elements, and ultimately create a cohesive outdoor environment.
A Seamless Blend Between Nature and Design In 3 Steps
With Clayton's keen eye for design and the ability to think creatively, he blends your lifestyle with your outdoor space so you can have a backyard that matches your personality.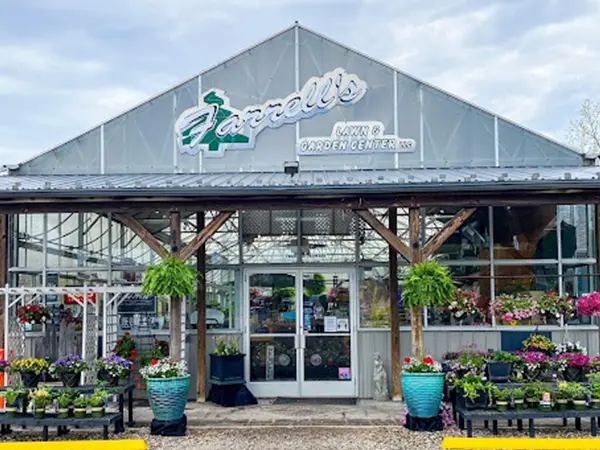 We meet to see and measure your space, understand how you plan to use it, and learn about your style preferences.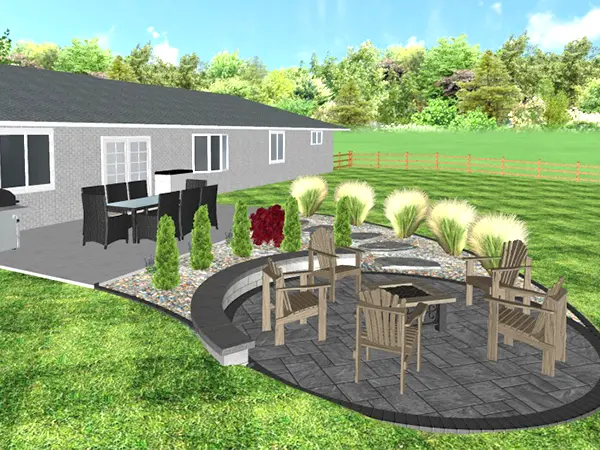 Using 3D software, we design your landscape and get your feedback until you love every detail.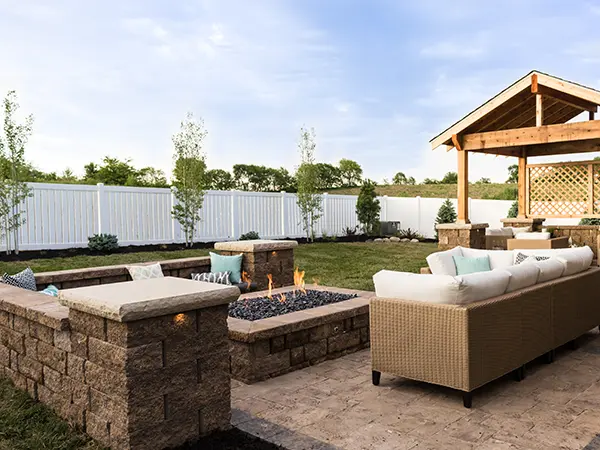 Enjoy more time with your family and rejoice looking at a backyard that elevates your home.
Expertise and Experience Makes Us Your Best Choice
Read a few words from our delighted customers and discover why they rave about our services.
Farrell's lawn and garden center was very helpful on the planning and executing our landscaping project. The staff was very knowledgeable regarding the products that were used in our project.
The staff is readily available to answer any questions you may have and to assist in anyway possible. We could not have done this project without their expertise knowledge and assistance.
Had new landscaping done around home. Old removed and new put down. Did good job of explaining alternatives.
Work done at reasonable price and quality met expectations. Just an FYI-I never give 5 star review as that indicates perfection.
Clayton and Kevin were great. They went above and beyond. We are very pleased with the unique design and ultimate appearance.
They checked in with us often and remained attentive to our needs. Would use them again.
Work With A Company That Lives And Breathes Landscaping
Work With A Company That Lives And Breathes Landscaping
Our landscape design services bring your outdoor space to life, allowing you to see and choose the perfect materials, colors, and layout that will perfectly complement your home and surroundings.
From integrating outdoor kitchen areas to desiging a paver patio that flows within your landscape, we'll help you make sure of every available inch of your property.
A carefully crafted landscape design not only enhances your personal enjoyment but also elevates the curb appeal of your home, making a lasting impression on neighbors and visitors alike.
Save time and money by Working With an experienced landscape Designer