Snow Blowing In Bryan, Archbold, Defiance, Napoleon, And More Of OH And IN
Complete snow removal services that keep your wallet and your back safe!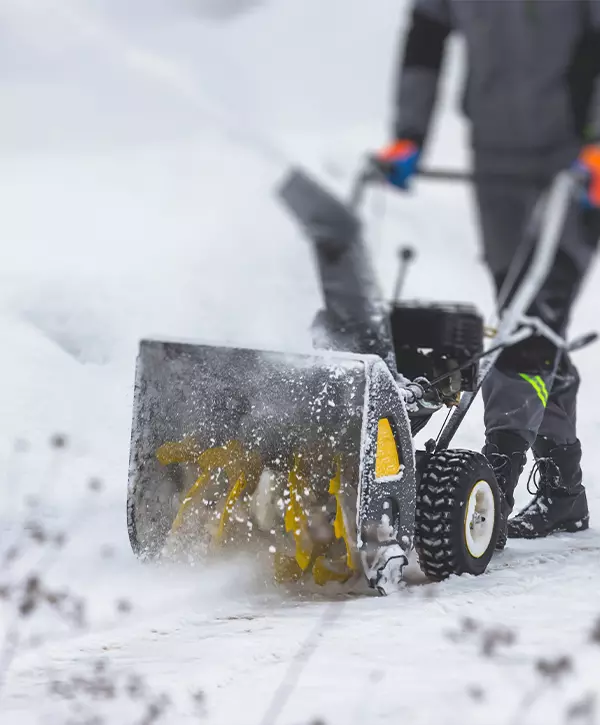 When the winter season arrives, snow can quickly become a hassle for homeowners. That's why we offer professional snow blowing services to help you reclaim your driveway and pathways, making your winter days more enjoyable. We show up on time and remove snow for you, to make sure you're shielded from potential winter hazards.
You don't have to worry about buying the right snow blower or going outside after a big storm to clear the snow. With our snow removal maintenance package, you gain more free time in the morning to enjoy your coffee while our team clears the driveway.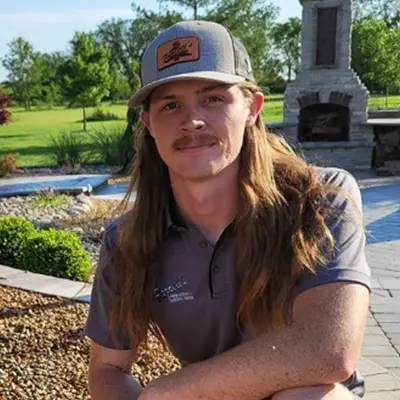 Clayton Farrell – Owner of Farrell's Lawn & Garden
With a wealth of experience and a passion for creating breathtaking outdoor spaces, Clayton is dedicated to implementing efficient hardscaping solutions that look amazing on your property. As the proud owner of the well-known Farrell's Lawn And Garden Center, Clayton works to build beautiful outdoor spaces you love to spend time in.
Benefits of Snow Blowing with Farrell's Lawn & Garden Center
With our snow blowing service, you can say goodbye to back-breaking snow removal and the frustration of manual shoveling. Our efficient snow blowers, experienced team, and commitment to safety will ensure that your property remains clear and accessible throughout the winter season.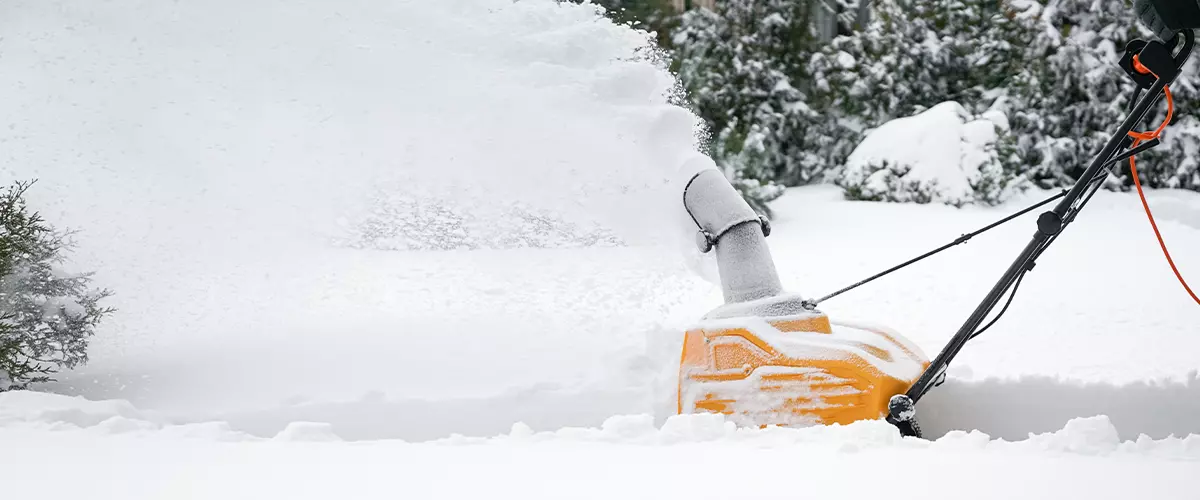 Our snow blowing service utilizes powerful equipment, including two stage blowers, to tackle heavy snowfall and deep snow effectively. Whether it's a few inches or a big winter storm, our snow blowers can swiftly clear your driveway and pathways, saving you time and effort. Say goodbye to manual shoveling and embrace the convenience of our advanced snow removal equipment.
With gas snow blowers and electric models, we ensure that our snow removal process is both quick and safe. Electric start features and engine-driven wheels on some models make our snow blowers easy to operate, even in cold weather. Our team is trained to handle snow clearing efficiently, reducing the risks of accidents and injuries associated with manual snow removal.
Avoid Snow Buildup and Prevent Clogs
Our snow blowers are designed to efficiently throw snow to as much space as needed, preventing snow buildup and potential clogs. This feature is particularly important for steep driveways and areas prone to heavy snow accumulation. By preventing clogs, we can provide consistent and thorough snow removal services.
Protect Your Landscape and Driveway
We can clear snow from gravel driveways and delicate landscape features without causing major damage. Shear pins are used in appropriate models to protect the blower from damage if it encounters a hard object buried under the snow. Our snow blowing techniques are gentle on your property while effectively removing snow.
No Snow Blower Maintenance
When you entrust your snow blowing needs to us, you can bid farewell to the hassles of snow blower maintenance. You don't have to worry about not having fresh fuel, fixing a broken power cord, or other snow blower maintenance. Our expert team handles all the equipment upkeep, including engine maintenance and ensuring the snow blowers are in optimal condition for each snow removal job.
Winter Safety and Accident Avoidance
Our professional snow blowing service ensures you, your family, and visitors are safe from winter accidents. Our timely and efficient snow removal significantly reduces slip and fall hazards from wet snow and ice-covered pathways. Count on us to keep your property hazard-free, even during the harshest winter storms.
Don't let snow become a burden – contact us today for hassle-free snow removal and enjoy a winter wonderland without the worries!
How Our Premium Services Keep Homeowners Happy
Discover the unparalleled expertise, dedication, and personalized care that set Farrell's apart, and see why our commitment to your satisfaction is at the heart of everything we do.
Great people to work with. Applied grub killer to lawn and it is working great. On-time and on-budget. Highly recommend Ferrel's.
The interaction's that I have had with the owner of Farrell's L&G have always been courteous and professional. I would highly recommend them for you needs!
Our Premium Snow Blowing Process
With Farrell's Lawn & Garden Center, you can count on our meticulous snow blowing process to provide you with reliable and premium service every time. Our dedication to excellence ensures that your property is cleared with utmost care and professionalism, keeping you satisfied and stress-free throughout the winter season.
Before we set up your snow removal service plan, our team conducts a thorough assessment of your property. We take into account the size of the area, potential obstacles, and any specific requirements you may have. This step ensures that we devise a customized snow removal plan that meets your needs precisely.
State-of-the-Art Equipment
At Farrell's Lawn & Garden Center, we take pride in using state-of-the-art snow blowers and machinery. Our high-quality equipment is regularly maintained and inspected, guaranteeing optimal performance during each snow removal task. With our reliable tools, we can efficiently handle various snow conditions, including heavy snowfall and wet snow.
Our team consists of trained and experienced professionals who are well-versed in the art of snow blowing. They understand the intricacies of different snow blowers and are skilled in operating them safely and effectively. When you choose us, rest assured that your property is in the hands of capable experts who take pride in delivering top-notch service.
Timely and Efficient Service
Time is of the essence when it comes to snow removal, especially during harsh winter storms. We prioritize a timely response to snowfall, ensuring that your property remains accessible and safe without unnecessary delays. Our efficient snow blowing process allows us to clear your driveway and pathways swiftly, letting you enjoy the winter wonderland without disruption.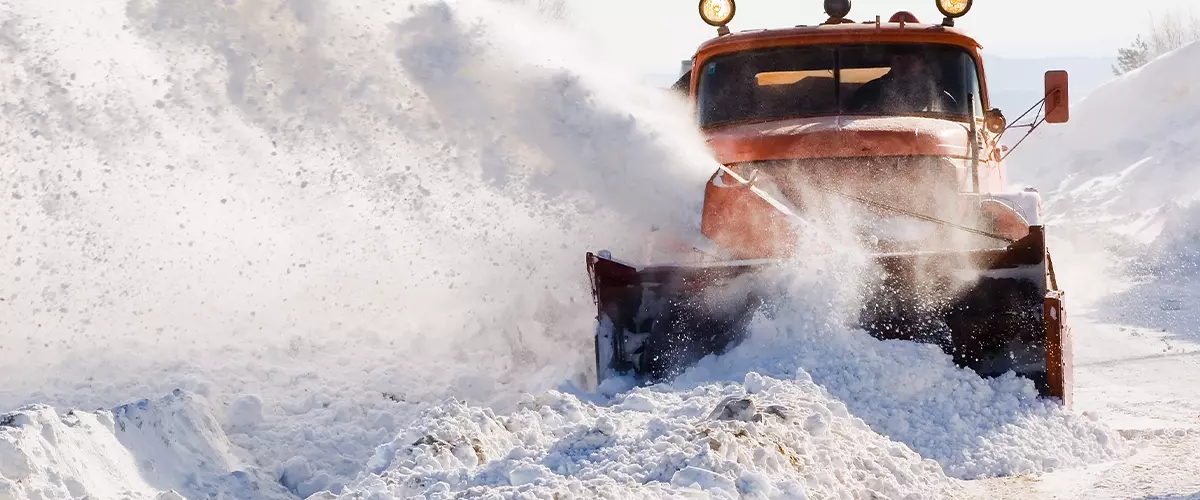 Trust in our expertise and experience the difference of a well-executed snow removal service tailored to your needs. Contact us today to set up your plan and keep you covered the entire winter!
Embrace Winter with Confidence - Contact Us Today!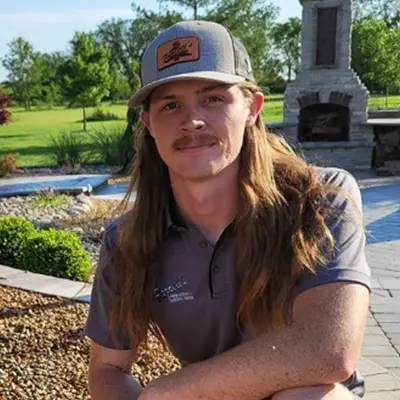 Contact us at (419) 298-5377 and schedule your snow blowing service now. Let Farrell's Lawn & Garden Center transform your snowy landscape into a picture-perfect paradise.
Embrace winter with confidence, knowing you have a reliable partner to handle all your snow removal needs. Get in touch today and discover the joy of a snow-free property!
Farrell's treats our lawn for weeds and applies fertilizer to enhance our lawn. Our lawn looks the best it has looked in years. It is easy to pay on-line after each treatment.
After having our yard displaced, we had Farrell's reseed the yard and replace some overgrown trees and shrubs. We could not be more happy with the the results. Clayton and the crew exceeded our expectations with their work ethic and attention to the most minute details.