Privacy Fence Installation In Bryan, Archbold, Defiance, Napoleon, And More Of OH And IN
We are dedicated to turning your outdoor living dreams into reality.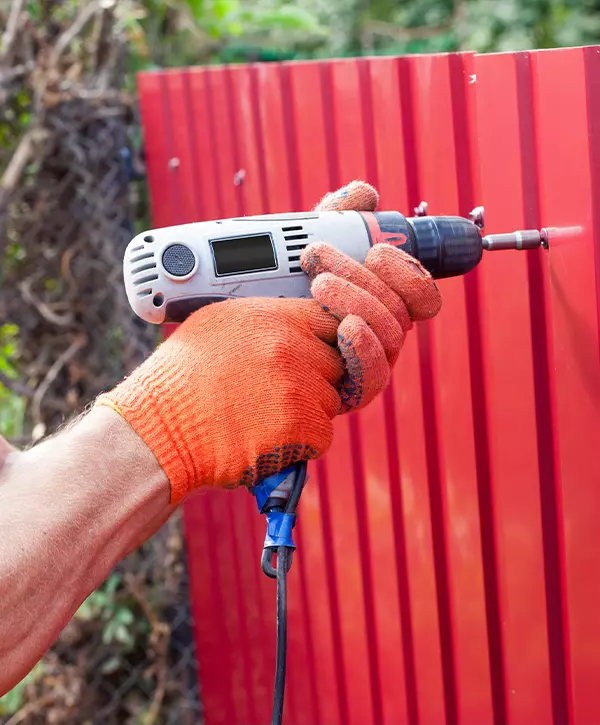 From building outdoor kitchens to hardscaping and privacy fence installation, our skilled team can bring your vision to life, transforming your backyard into a private oasis that suits your lifestyle and enhances the value of your property.
With a strong commitment to quality workmanship, personalized service, and customer satisfaction, we are here to make your outdoor living dreams come true.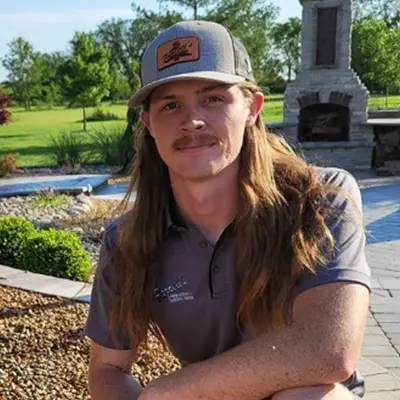 Clayton Farrell – Owner of Farrell's Lawn & Garden
With a wealth of experience and a passion for creating breathtaking outdoor spaces, Clayton is dedicated to implementing efficient hardscaping solutions that look amazing on your property. As the proud owner of the well-known Farrell's Lawn And Garden Center, Clayton works to build beautiful outdoor spaces you love to spend time in.
We like to overdeliver with each project we undertake:
The Benefits of Having a Privacy Fence
A privacy fence offers a multitude of benefits that cater to your needs for seclusion, security, aesthetics, and enhanced outdoor living.
Create a Secluded Outdoor Retreat
With a privacy fence, you can transform your backyard into a tranquil oasis shielded from prying eyes. Enjoy the freedom to relax, entertain, and spend quality time with loved ones without feeling exposed to the outside world.
Privacy fences act as a deterrent to potential intruders, providing an added layer of security for your home. By obstructing the view of your property from the street, you reduce the risk of burglary and trespassing, giving you peace of mind.
Elevate Your Outdoor Aesthetics
Privacy fences are not just functional; they also contribute to the overall visual appeal of your property. Choose from a variety of materials and designs that complement your home's architecture, creating a cohesive and attractive outdoor living space.
Investing in a well-designed privacy fence can increase the value of your property. Prospective buyers appreciate the added privacy and security that a fence offers, making your home more appealing in the real estate market.
Living near busy streets or bustling neighborhoods can be noisy and disruptive. A privacy fence helps dampen external noises, allowing you to enjoy a quieter and more peaceful environment within your outdoor sanctuary.
Preserve Inner Tranquility
Whether you're meditating, reading, or simply unwinding after a long day, a privacy fence offers a sense of seclusion that allows you to fully immerse yourself in peaceful solitude.
A privacy fence effectively expands your usable living space beyond the confines of your home's interior. This extension opens up opportunities to create inviting outdoor living areas, perfect for hosting gatherings or simply enjoying the great outdoors in comfort and style.
Customization and Versatility
With a privacy fence, you have the freedom to design your ideal outdoor space. Consider incorporating additional features like an outdoor kitchen, seating area, or a beautiful garden, tailored to suit your lifestyle and preferences.
By choosing Farrell's Lawn & Garden Center for your fence installation, you can be assured of professional service and exceptional results that will elevate your home and lifestyle.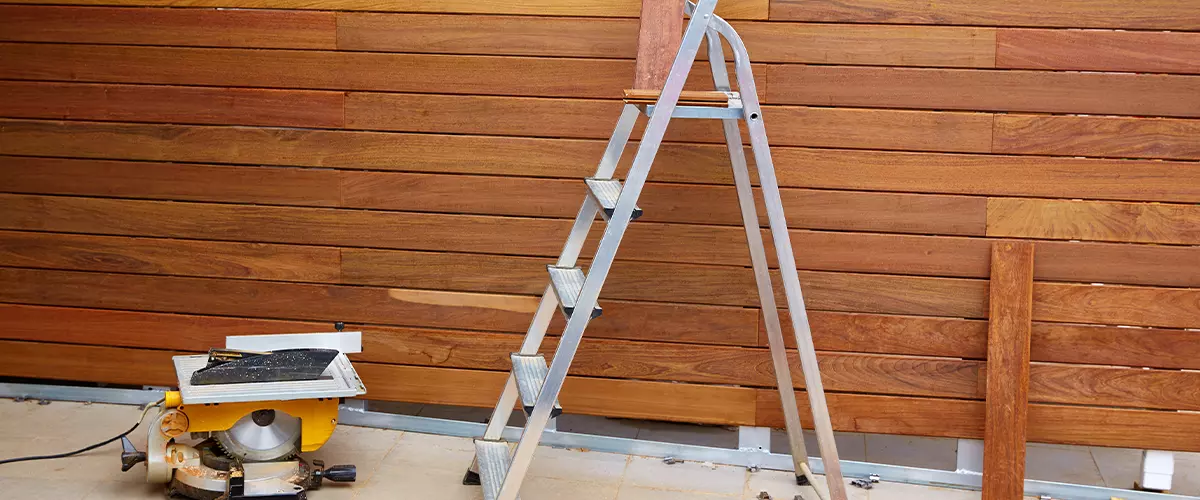 Discover the Farrell's Lawn & Garden Center Experience
At Farrell's Lawn & Garden Center, we take immense pride in providing exceptional privacy fence installation services in Bryan, OH, and surrounding areas. Our dedication to craftsmanship and customer satisfaction sets us apart, and we believe that the best testament to our work comes directly from our valued customers.
Clayton and Kevin were great. They went above and beyond. We are very pleased with the unique design and ultimate appearance. They checked in with us often and remained attentive to our needs. Would use them again.
The interaction's that I have had with the owner of Farrell's L&G have always been courteous and professional. I would highly recommend them for you needs!
Types of Privacy Fences for Your Privacy Fence Installation
When considering a privacy fence installation, one of the first decisions you'll face is choosing the right type of fence.
A wooden fence is a classic and popular choice for privacy and aesthetics.
Our wooden fences are constructed using high-quality, pressure-treated wood, ensuring durability and resistance to decay, insects, and weather conditions.
You can customize the wood fence style to match your home's architecture and personal preferences.
Vinyl privacy fences are low-maintenance options that offer long-lasting beauty and durability.
These fences are available in various colors and styles, providing you with flexibility in design and enhancing your property's curb appeal.
They are perfect for homeowners seeking a fence that requires minimal upkeep.
3. Chain Link Privacy Fence:
Chain link fences can be transformed into privacy fences by adding privacy slats or privacy fabric.
This cost-effective option offers adequate privacy while still maintaining visibility and security for your property.
It's a practical choice for homeowners looking for a balance between privacy and affordability.
4. Composite Privacy Fence:
Composite fences combine wood fibers and recycled plastic to create a durable and eco-friendly fencing option.
They resemble the appearance of wood while offering low maintenance and resistance to rot and insects.
Composite privacy fences are a great choice for those seeking a modern and environmentally conscious fencing solution.
5. Wrought Iron Privacy Fence:
Wrought iron fences offer a touch of elegance and provide high security.
While not fully solid, they still offer a level of privacy and can be adorned with decorative elements to enhance their appearance.
Wrought iron fences are an excellent choice for homeowners seeking a sophisticated and timeless look.
Our team of experienced professionals is here to help you choose and install the perfect privacy fence that aligns with your vision and requirements. Contact us today to get started on your new privacy fence installation journey!
The Privacy Fence Installation Process: What to Expect
At Farrell's Lawn & Garden Center, we strive to make the privacy fence installation process smooth and hassle-free for our valued customers. Here's a breakdown of the six essential steps you can expect when you hire us for your fence project:
Step 1: Initial Consultation and Planning
We begin by scheduling an initial consultation with one of our experienced fence specialists.
During this meeting, we'll discuss your privacy fence needs, design preferences, and budget considerations.
Our team will take measurements of your property lines and fence line to determine the required materials and per linear foot cost for the project.
Step 1: Initial Consultation and Planning
We begin by scheduling an initial consultation with one of our experienced fence specialists.
During this meeting, we'll discuss your privacy fence needs, design preferences, and budget considerations.
Our team will take measurements of your property lines and fence line to determine the required materials and per linear foot cost for the project.
Step 2: Selecting Fence Materials and Style
With a variety of fence materials available, such as wood fences and vinyl options, we'll help you choose the best fit for your property and budget.
You'll have the opportunity to view different fence styles and customize the design to suit your backyard's aesthetics.
Step 3: Preparing the Worksite
Before starting the installation, we'll clear the area and ensure the fence line is free from obstructions.
If there's an existing fence that requires removal, our team will take care of it, leaving you with a clean slate for the new fence.
Step 4: Digging Post Holes and Installing Fence Posts
Our skilled installers will dig post holes at precise intervals along the fence line, ensuring the stability and longevity of the fence.
The chosen fence posts, whether wood or other materials, will be securely installed into the ground, forming the foundation of your privacy fence.
Step 5: Assembling and Installing the Privacy Fence
With the fence posts in place, we'll carefully assemble and install the fence panels, creating a solid and seamless barrier for your backyard.
Our attention to detail ensures that each panel is properly aligned, resulting in a professional and attractive appearance.
Step 6: Final Inspection and Completion
Once the privacy fence installation is complete, our team will conduct a thorough inspection to ensure everything meets our high-quality standards.
We'll walk you through the newly installed fence, addressing any questions or concerns you may have.
Your satisfaction is our priority, and we won't consider the project finished until you are delighted with the results.
Rest assured that your backyard fence project is in capable hands, and we are committed to creating a beautiful and durable privacy fence that complements your property while offering the privacy and peace of mind you desire. Contact us today to get started on enhancing your backyard with a stylish and functional privacy fence.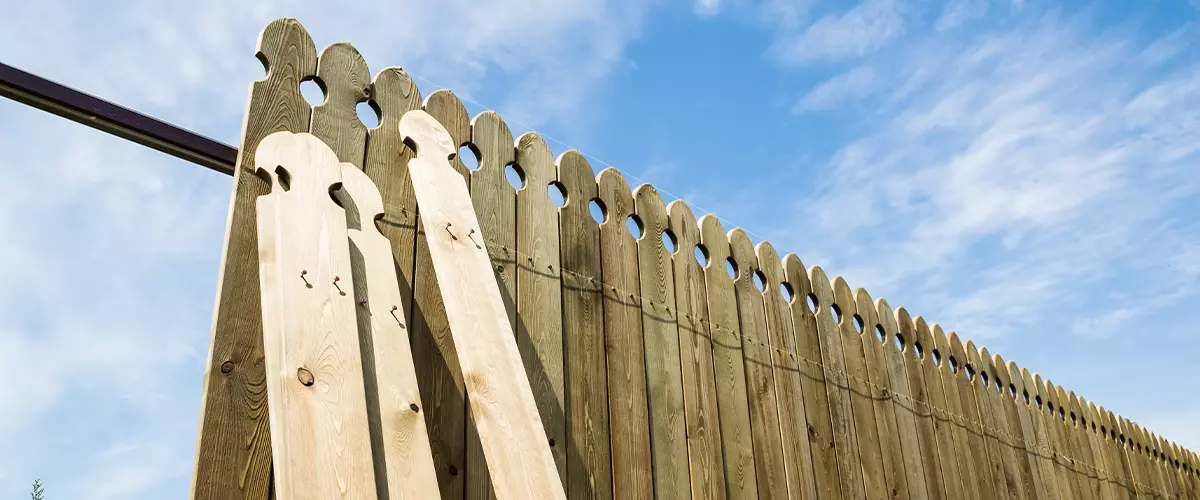 Privacy Fence Installation FAQs
Enhance Your Backyard with a Stunning Privacy Fence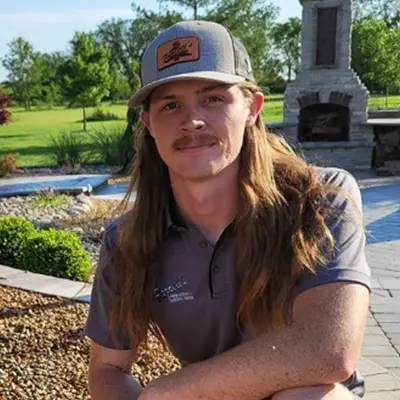 Our experienced team of local fence installation contractors in Bryan, OH, is here to guide you through the entire privacy fence installation process.
Contact us today at (419) 298-5377 to schedule your initial consultation and take the first step toward enhancing your backyard with a beautiful and functional privacy fence.