Sprinkler System Installation In Bryan, OH
Upgrade your home's lawn with professional sprinklers that save you time, money and energy.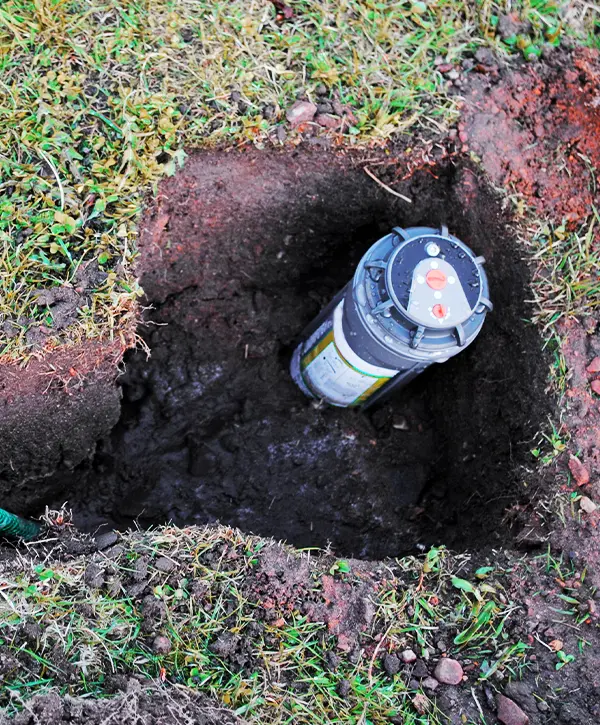 If, until now, you've been dragging the hose around to water your lawn, it's time to make your life easier and upgrade to a self-sufficient property. A sprinkler system installation in Bryan, OH, will help you keep your backyard lush and will save you time and even money on maintenance.
Here at Farrell's Lawn And Garden Center, we're professional sprinkler system installers, and we can get you a highly efficient watering system that will allow you to enjoy your outdoors without actively working for it. With us, your investment is in the best hands possible, and we can guarantee you'll reap all the benefits of working with a top-tier contractor.
3 Benefits Of Sprinkler Systems
Installing a sprinkler system might not seem like a big deal at first until you realize how much time you'll save and how better your backyard will look. Whether you're a homeowner or a business owner, the benefits of sprinkler systems apply to everyone!
A sprinkler system ensures that your lawn remains verdant and vibrant throughout the year. Unlike manual watering methods, a sprinkler system delivers a consistent supply of water to your lawn, preventing under-watering or over-watering. This consistent hydration contributes to the health and lushness of your lawn, keeping it green for much longer. 
A well-hydrated lawn maintains the vigor of its grass, which, in turn, can withstand external stress factors such as high temperatures or pests. Therefore, a sprinkler system is not just a convenience but an essential tool for maintaining a picturesque, ever-green lawn.
A sprinkler system significantly reduces the time and effort needed for outdoor maintenance. Instead of investing hours in manually watering your lawn or garden, a sprinkler system automates the process for you. You can set the times and intervals at which the sprinklers operate, ensuring that your lawn receives the right amount of water at the right times.
This not only eliminates the need for you to drag around a hose and monitor water levels but also frees up your time for other activities. Plus, a well-watered lawn means less time spent dealing with problems like dry spots, uneven growth, or disease due to inadequate watering.
A sprinkler system can significantly enhance water conservation, contributing to both environmental sustainability and cost savings on your water bill. Unlike manual watering, sprinkler heads can be programmed to deliver the precise amount of water your lawn needs and adjust the water pressure as well, mitigating the risk of wasteful over-watering. Advanced sprinkler systems can even adjust their watering schedule based on weather conditions, skipping a cycle when it's raining or increasing watering during dry spells. 
Furthermore, sprinklers ensure water is distributed evenly across your lawn, eliminating wastage due to runoffs or pooling. The efficient use of water by sprinkler systems not only saves you money but also contributes to a more sustainable and eco-friendly approach to lawn care.
What Are The Best Sprinkler Systems
Choosing the right in ground sprinkler systems can be a daunting task, given the vast variety of options available. However, certain brands have established themselves as trustworthy and efficient in the market.
Picking the right sprinkler system and sprinkler heads depends on your specific needs and lawn size. However, these top-rated sprinkler systems have been tried and tested by many homeowners and have proven their worth in maintaining beautiful, healthy lawns. If you need help choosing the perfect sprinkler system for your own property, give us a call at (419) 636-5429!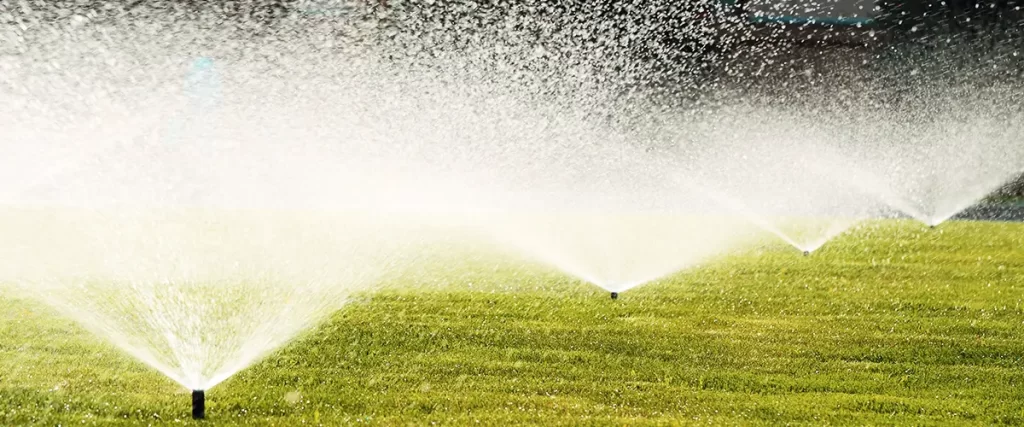 Sprinkler System Installation Cost In Bryan, OH
The cost of installing a sprinkler system in Bryan, Ohio, can vary greatly based on a number of factors such as the size of your property, the complexity of the installation, and the specific type of sprinkler system you choose.
On average, homeowners can expect to pay anywhere from $1,700 to $3,400 for a full system installation. Smaller properties may fall on the lower end of the spectrum, while larger properties will likely cost more due to the additional materials and labor required.
It's important to note that these figures are just averages, and the actual costs can be higher or lower. If you're considering installing an irrigation system, it's best to get a customized quote from a reputable contractor to understand the exact cost for your specific situation.
Get A Professional Sprinkler System Installation
Working with a professional installer for your sprinkler system has several advantages.
For starters, they bring expertise and experience to the task, which ensures high-quality installation and optimal functioning of the system. They can assess your property, understand your watering needs, and custom-design the system for maximum efficiency and water conservation.
Moreover, they have the right tools (like the PVC pipe, the pipe pulling machine, and more) and knowledge to tackle any challenges that may arise during installation, like dealing with hard soil, sloping landscapes, or underground utilities.
A DIY sprinkler system installation is a meticulous process, and any errors can lead to system failure or wastage of water. A professional installer helps prevent such issues, ensuring the longevity and effectiveness of your sprinkler system. They can also provide valuable advice on system maintenance, helping you preserve the health and beauty of your lawn in the long run.
Is Farrell's Lawn And Garden Center Your Best Choice?
If you want a high-quality irrigation system installation, a reliable team of professionals, the best workmanship in Bryan, OH, and a spectacular warranty, YES!
Farrell's Lawn And Garden Center puts you and your family first, so you can fully enjoy the excitement of getting this upgrade. We leave no room for mistakes, and we address every single aspect of the job before it becomes a problem. With us, you're guaranteed a smooth journey and a highly functional sprinkler system.
Work with a top-tier outdoor contractor on your project and enjoy all the years of experience we've accumulated. Give us a call at (419) 636-5429 or request a free quote from the button below!