Get rid of pest-inviting and diseased landscape with bush trimming services in Bryan, Archbold, Defiance, Napoleon, Swanton, Whitehouse, And More Of Ohio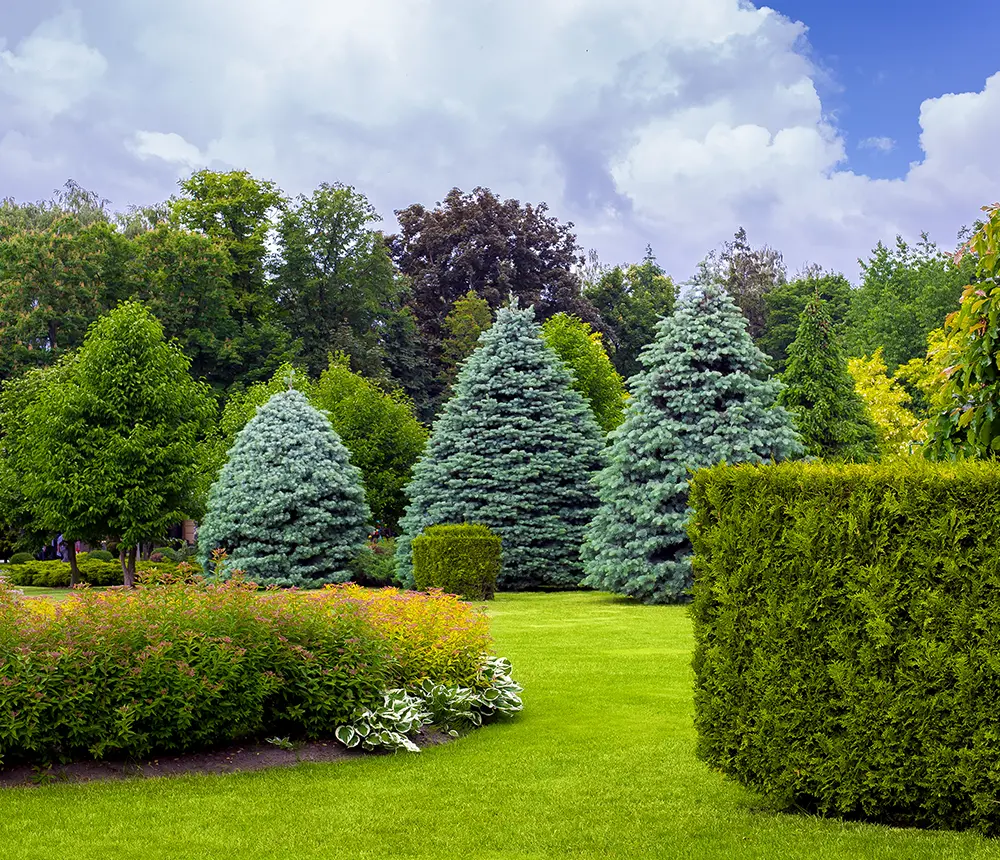 Scroll to discover bush trimming options, process, and pricing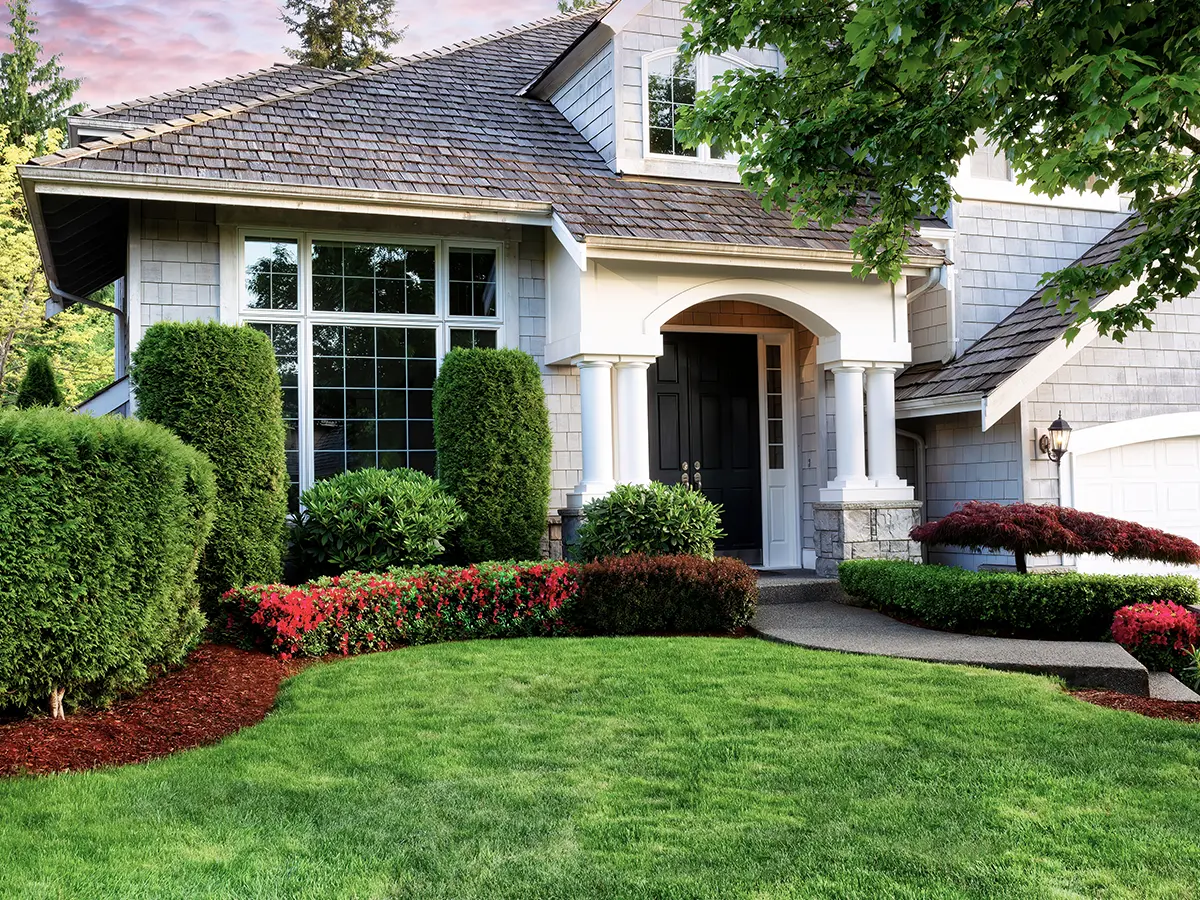 Keep Your Bushes Pristine All Year Round
Are your overgrown bushes becoming a thorny problem? Neglected bush trimming can lead to stunted growth, hindered blooming, potential property damage, and an unsightly landscape that fails to impress.
But not when you have a partner that understands landscaping A-to-Z.
We know when and how to trim different bushes to promote optimal growth and flowering. You don't have to learn about trimming techniques or how to maneuver dangerous gardening tools. All you have to do is enjoy your time as you please and let us do the dirty work.
Our landscape professionals will ensure:
Impeccable Landscape With Perfectly-Trimmed Bushes
Bush trimming is essential for several reasons. First, it helps keep the bushes in check and maintains a neat appearance of the landscape.
Trimming removes any overgrown or unruly branches that may obstruct walkways, windows, or other structures.
Regular trimming also promotes healthy growth and prevents the accumulation of dead or diseased branches. Better airflow and sunlight penetration are also a plus, reducing the risk of fungal diseases and improving the overall vitality of the bushes.
The frequency of trimming can depend on various factors, including the type of bushes, their growth rate, and the desired aesthetic appearance.
Most bushes benefit from being trimmed at least twice a year, but certain fast-growing or densely branched bushes may require trimming more frequently, from 2 to 4 times per year.
The duration of the bush trimming process can vary depending on factors such as the size and complexity of the bushes, the number of bushes to be trimmed, and the level of detail required.
The process can take around 2 hours to 2 days. Larger properties with extensive landscaping may require more time to complete the trimming process thoroughly.
Bush trimming involves the careful pruning and shaping of bushes to maintain their appearance and promote healthy growth.
Trimming typically includes removing overgrown or dead branches, shaping the bush to a desired form, and ensuring that it does not obstruct pathways or structures.
We also like to clean up any debris generated during trimming and properly dispose of them. Some customers also opt for mulching services after bush trimming to enhance the overall aesthetics and provide additional benefits to the plants.
A Quick Process For Perfectly-Trimmed Bushes
Whether you have a few bushes around your property or an extensive space that needs to be addressed, our 3-step process never fails to deliver.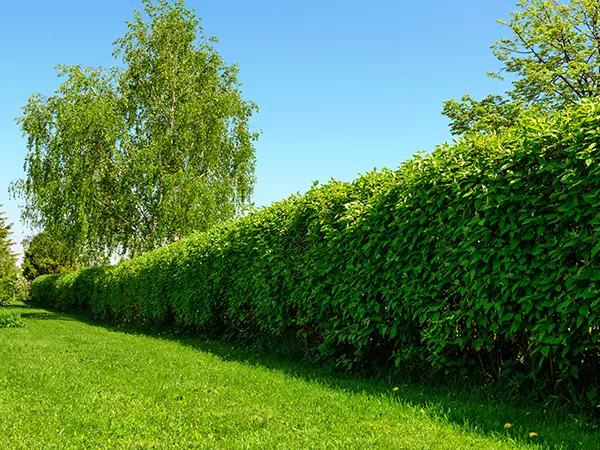 We meet to inspect your yard and determine your landscape's trimming needs.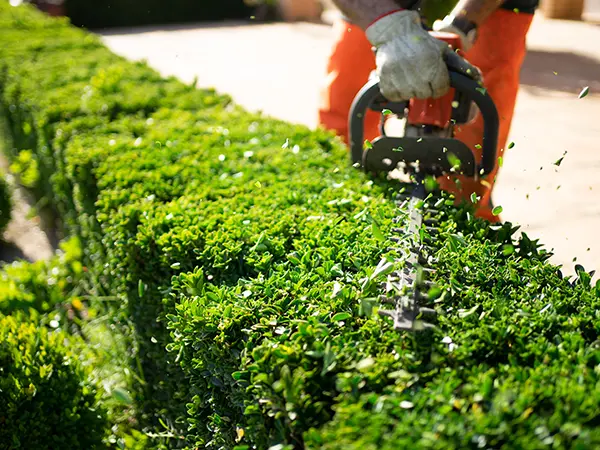 We expertly trim your landscape, making sure we remove any debris, dead branches, and leaves.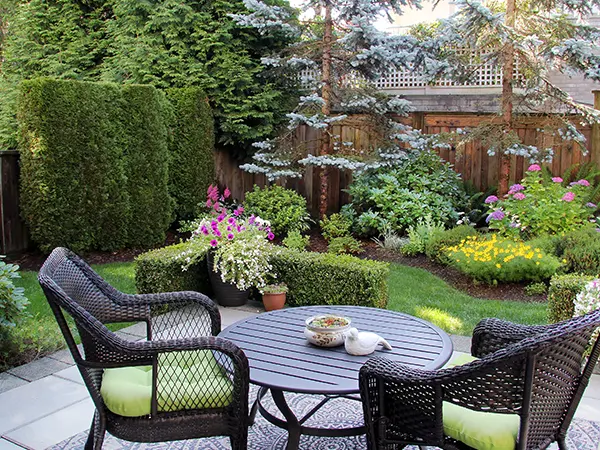 Enjoy a healthy landscape without pests, unsightly, and overgrown bushes.
Read Reviews From Real Homeowners Like Yourself
We love taking care of lawns and landscapes, and our past customers are proof of that.
My wife and I are very happy with the service which we had performed by Farrell's. Clayton is very personable and understanding. Juan and Orlando did an amazing job with the patio.
In February, we had a water line break in our front yard and we had a mound of clay for a couple months. Now, the mound has been leveled and hydro seeded. We are looking forward to a nice lawn.
My lawn used to be a pasture, over the last few years they have made it look great, highly recommend.
Farrell's lawn and garden center was very helpful on the planning and executing our landscaping project. The staff was very knowledgeable regarding the products that were used in our project.  
The staff is readily available to answer any questions you may have and to assist in anyway possible.
We could not have done this project without their expertise knowledge and assistance.
A Few Words From Owner Clayton
We come to work every day with passion and commitment.
A Bush Trimming Service That Trumps Them All
With experience in all things landsacping, we not only trim your bush, but also make sure  that everything about your home landscape makes sense.
Regular bush trimming services not only enhances the beauty of your landscape but also adds value to your property, making it more attractive to potential buyers.
Save valuable time and enjoy a beautifully manicured outdoor space without the hassle of trimming your bushes or getting rid of the resulting branches.
Have A Beautiful, Pest- and Disease-Free Landscape With Professional Bush Trimming Services
Don't let anything stand between you and a perfect landscape.