Bring the fun at home with a custom pool. We're a certified Modpools installer in Bryan, Archbold, Defiance, Napoleon, Swanton, Whitehouse, and more of Ohio.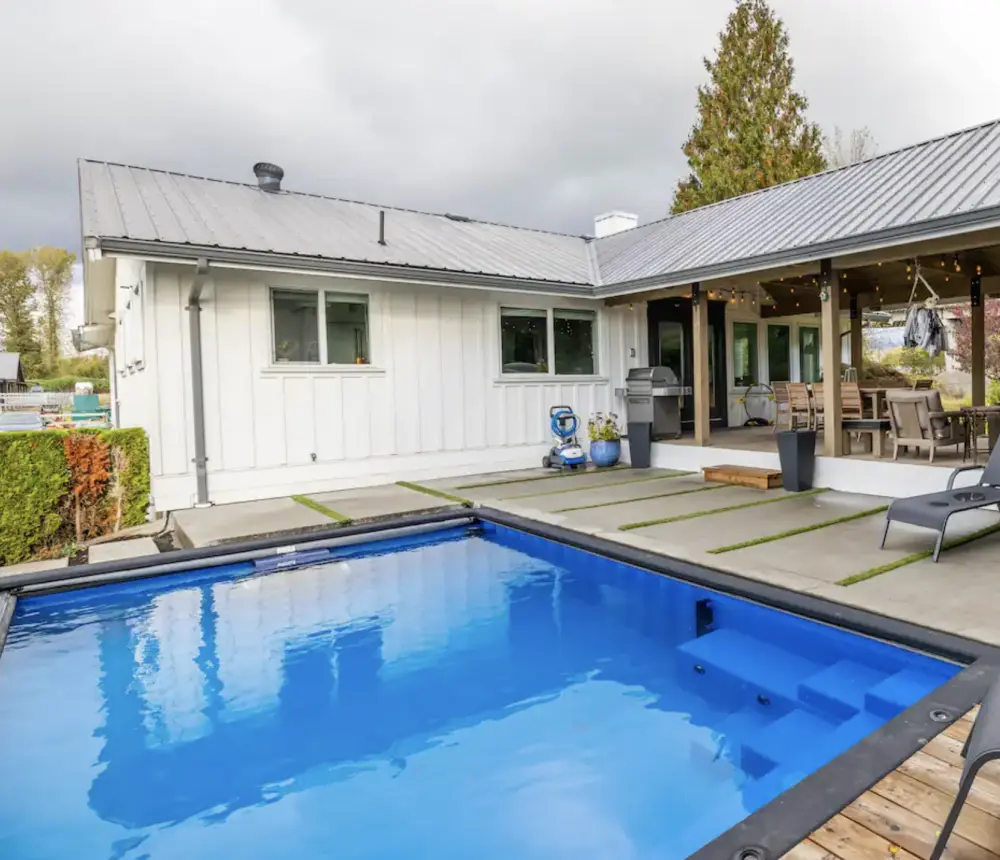 Scroll down to discover pool installation options, process, and pricing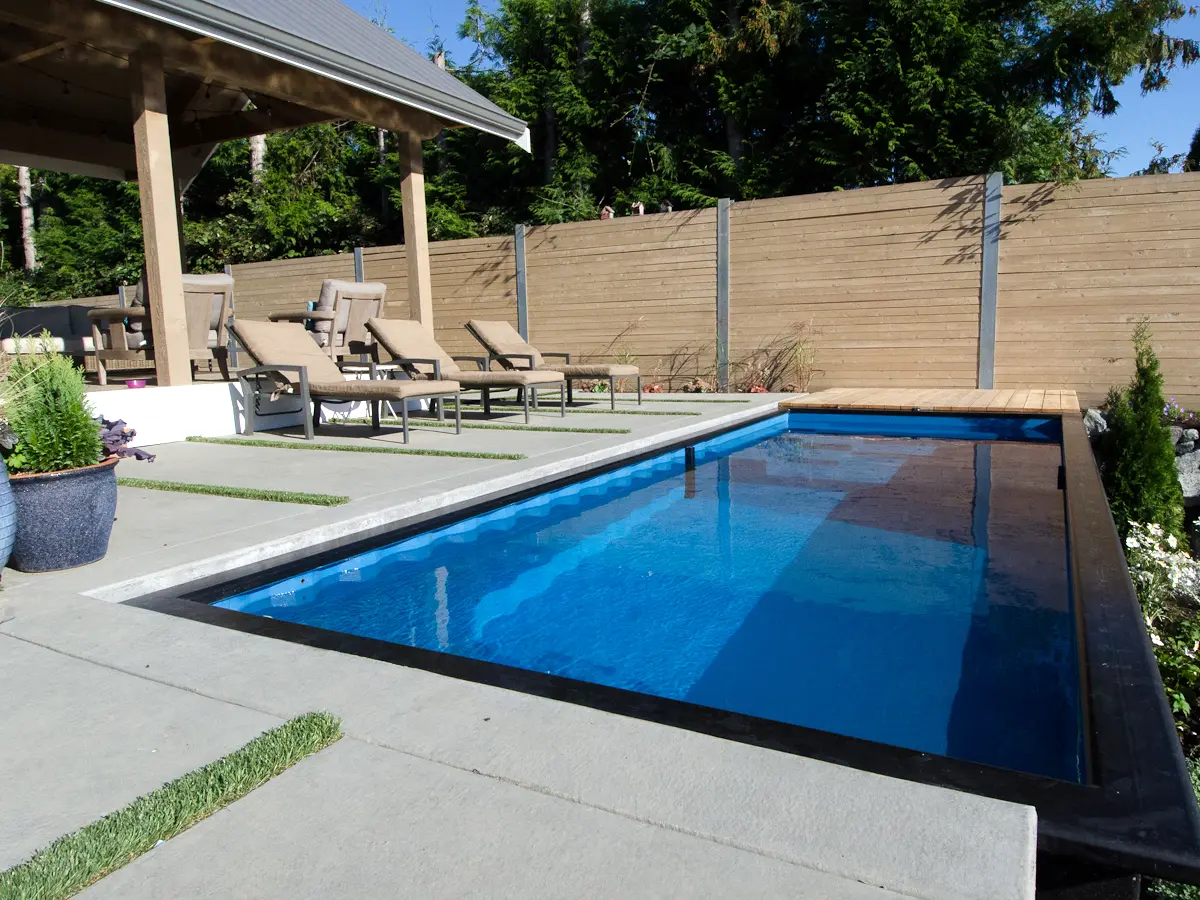 Your Convenient and Versatile Pool Option
A pool offers a space for both the kids and adults to enjoy, and the perfect spot to cool off during summer days. But what if you had a pool that you could enjoy throughout the entire year? 
Our pools are designed to be used throughout the year. We install Modpools, a trusted brand regularly featured on TV and across social media. Their customizable units bring a whole new level of convenience and enjoyment to your outdoor space.
Want to transform your pool into a big jacuzzi? No problem! With the ability to heat the water like a hot tub, you can indulge in relaxation year-long.
Modpools brings a series of unmatched perks in the pool industry:
Modpools Pricing Case Studies In Ohio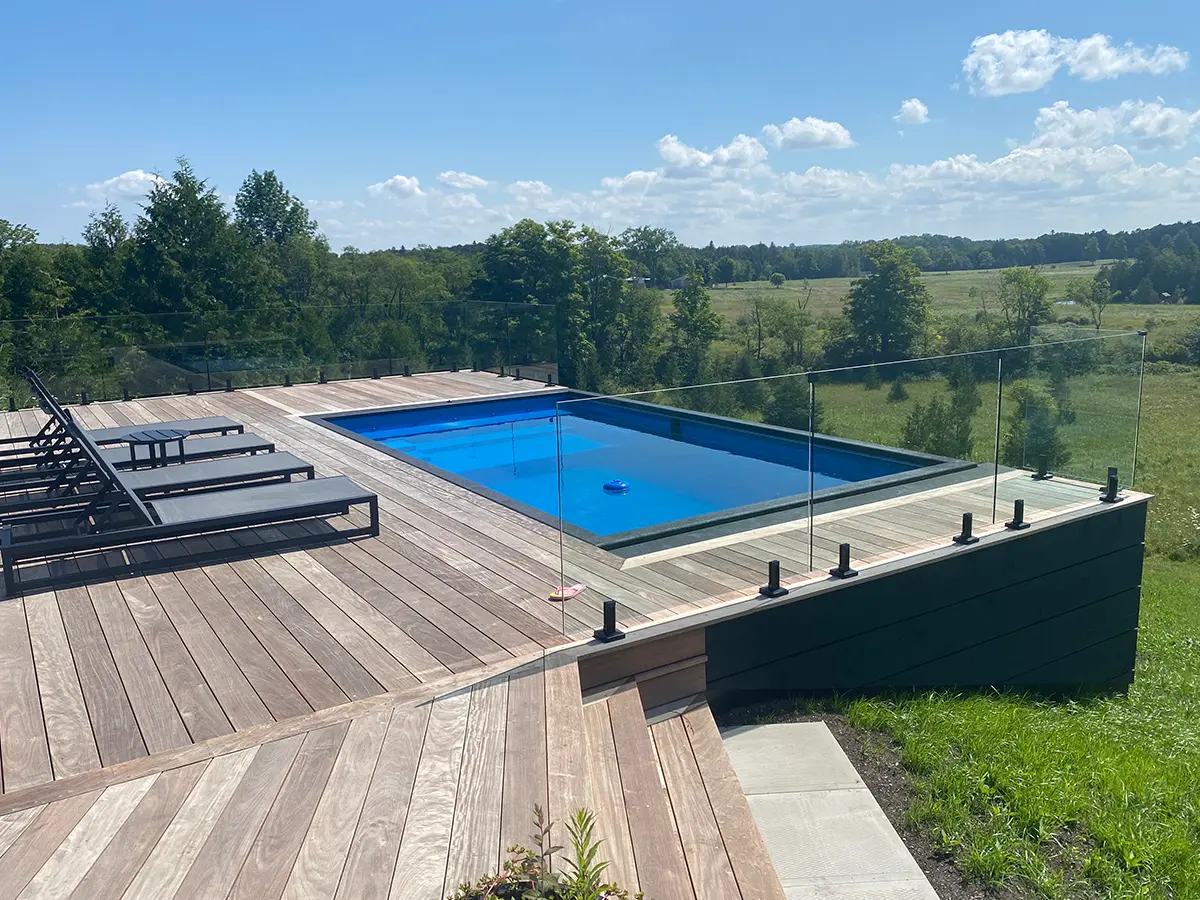 8x20 Modpool in Napoleon, Ohio
This Modpool project included:
The project was quoted at $80k, where the Modool itself was $40k.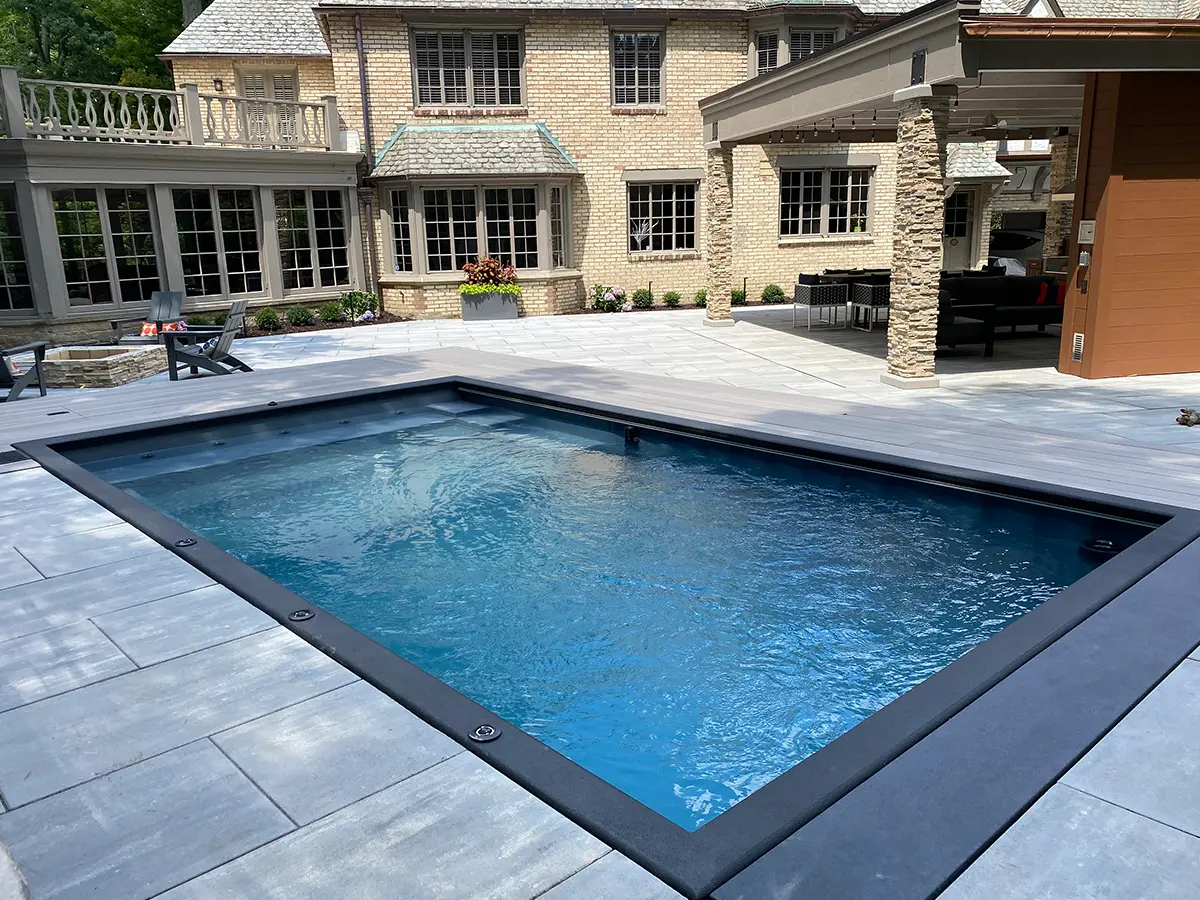 12x20 Covered Modpool With Patio and Landscaping in Archbold, Ohio
This backyard project included:
The project was quoted at 150k, where the pool was $56k and the paver patio was $75k.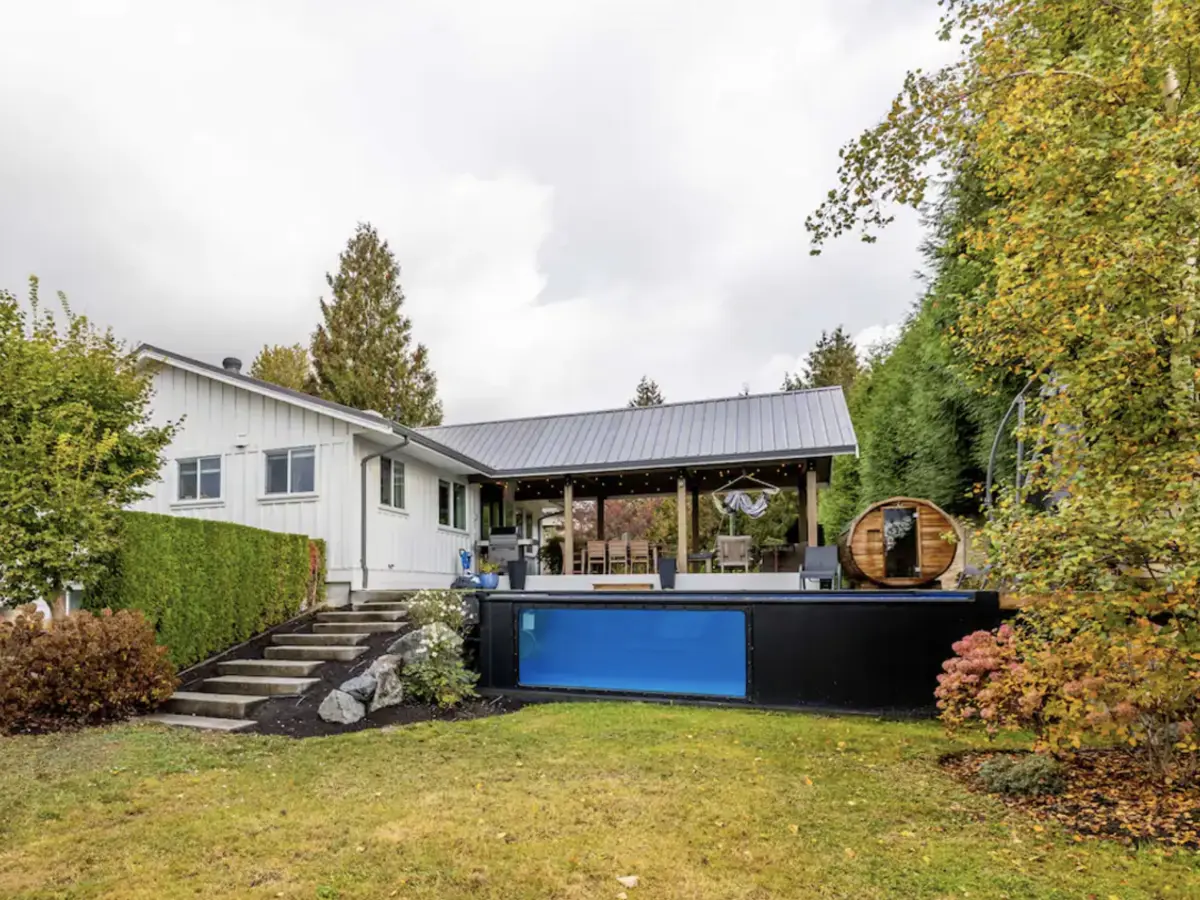 12x30 Modpool with window, cover, and Tru Guard mineral system
This Modpool project included:
The project was quoted at $150k, with the pool being $56k and the paver patio being $75k.
Enjoy your pool year-round by having a certified Modpools installer bring the fun to your backyard. Get started now, it only takes a minute.
From Start To Finish, Your Private Pool In 3 Steps
With our exceptional pool installation service, you're not just getting a pool – you're creating a space for the entire family to enjoy.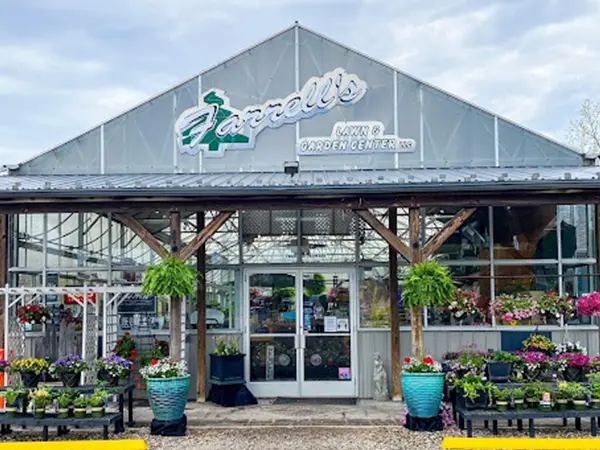 We'll guide you through our Modpools catalog and take a look at your space to determine your options.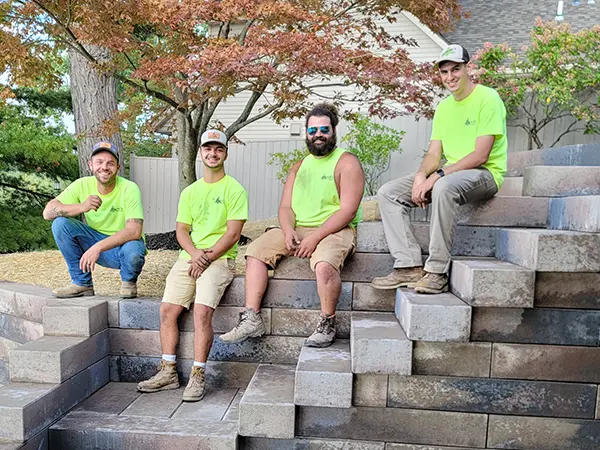 Our team prepares the area and installs your Modpool fast, finishing up the  surrounding landscape.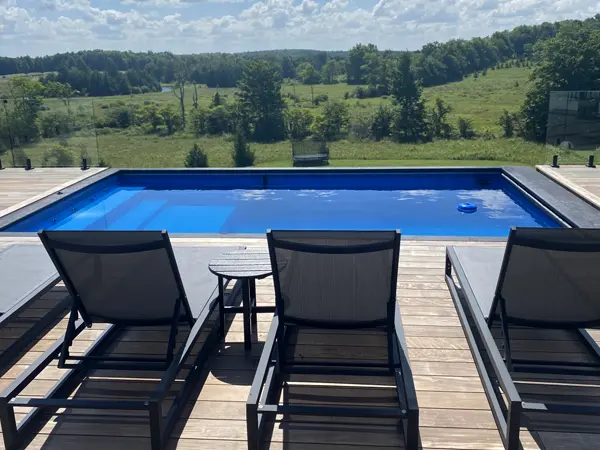 Bask in the sun and make every day a spa day with a pool that keeps the whole family entertained.
A Pool project made real with the best brands and technologies Available
Enjoy more than a pool installation with our dedicated landscaping services made real with the best products in the industry.
Our Services Through Our Customers' Lens
One of the best ways to determine whether a company is good is to listen to its former customers. Here are a few of ours.
My wife and I are very happy with the service which we had performed by Farrell's. Clayton is very personable and understanding. Juan and Orlando did an amazing job with the patio.
In February, we had a water line break in our front yard and we had a mound of clay for a couple months. Now, the mound has been leveled and hydro seeded. We are looking forward to a nice lawn.
After having our yard displaced, we had Farrell's reseed the yard and replace some overgrown trees and shrubs. 
We could not be more happy with the the results.
Clayton and the crew exceeded our expectations with their work ethic and attention to the most minute details.
Farrell's lawn and garden center was very helpful on the planning and executing our landscaping project. The staff was very knowledgeable regarding the products that were used in our project.
The staff is readily available to answer any questions you may have and to assist in anyway possible. We could not have done this project without their expertise knowledge and assistance.
Your Versatile Pool, Without The Hassle
Always Committed to Quality and Transparency
As we strive to install your pool as soon as possible, we never compromise on quality. We are a certified Modpools installer and can't wait to help you bring the fun in your backyard.
Never worry about any pool issues with Modpools' 7-year structural and liner warranty, 15-year cover warranty, and 3-year equipment warranty.
From landscaping and hardscaping to outdoor lighting and water features, we provide comprehensive solutions to seamlessly blend your pool with your landscape.
Let's Give You A Pool That You Can Enjoy Every Day Of The Year