Outdoor Lighting Installation In Bryan, OH
We are dedicated to creating captivating outdoor environments that will leave a lasting impression.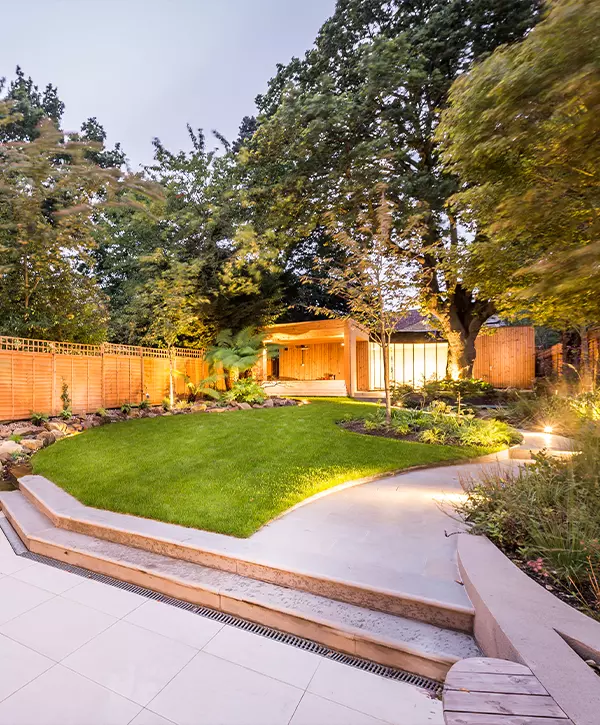 Outdoor lighting is a must if you love spending time outside on your deck or porch. Even if you're not doing anything and just enjoying, you need lighting to ensure a safe area that you can walk on. 
Outdoor lighting is not an extra feature but a must if you value your safety and you want a space that's comfortable and easily accessible even in the dark of night.
Here at Farrell's Lawn And Garden Center, we never skip outdoor lighting from our projects because we know exactly how important they are. So if you're here to look into some options, we've got you covered.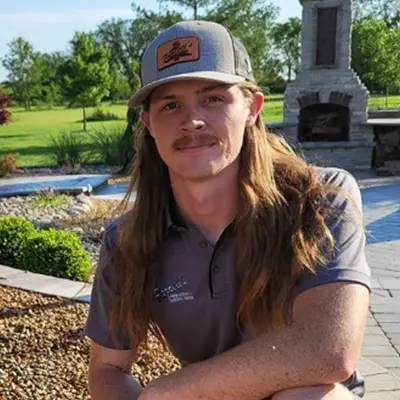 Clayton Farrell – Owner of Farrell's Lawn & Garden
Clayton has been an active part in the family business for as long as he can remember. As the proud owner of Farrell's 4-decades-old legacy, he continues to show his talent and commitment by designing, installing, and maintaining Ohio's and Indiana's landscapes.
The Most Popular Outdoor Lighting Options
Landscape lighting offers an array of benefits that go beyond merely illuminating your property at night. With Farrell's Lawn & Garden Center's expert landscape lighting installation, you can experience the following advantages that will truly elevate your outdoor living space:
LED lights are a popular choice for outdoor lighting due to their energy efficiency and long life span. They are available in various colors and brightness levels, making them a versatile option for any outdoor space.
Solar lights are a sustainable and cost-effective choice for outdoor lighting. They harness the power of the sun during the day and illuminate your outdoor areas at night, making them an excellent option for pathways and garden areas.
Landscape spotlights are used to highlight specific features in your outdoor space, like a statue, tree, or water feature. They provide a dramatic effect and can enhance the aesthetics of your yard or garden at night.
String lights deliver a whimsical, fairytale-like atmosphere to your outdoor space. Often used for decks, patios, or outdoor events, they come in a plethora of styles and colors, allowing you to customize the look and feel of your space.
Motion sensor lights provide both convenience and safety. They automatically turn on when movement is detected, making them ideal for areas like driveways, entrances, and walkways where additional safety may be needed.
Deck and step lights are specifically designed to illuminate stairs, platforms, and other potential trip hazards in your outdoor space. These lights not only enhance safety but also contribute to the aesthetic appeal of your deck or patio.
Benefits Of Outdoor Lighting Systems
Lighting is everything you need to feel safer and more comfortable outside. It minimizes trip hazards and creates a safe area for you and your loved ones. Here are some benefits of installing an outdoor lighting system.
One of the most apparent benefits of outdoor lighting is the increased safety it provides. By adequately illuminating your yard, garden, or patio, potential trip hazards are easily noticeable, thus reducing the risk of accidental falls. Additionally, a well-lit exterior deters potential intruders, increasing your home's overall security. Hence, outdoor lighting systems are a practical and vital addition to any home, ensuring a secure and accident-free environment for you and your loved ones to enjoy.
Outdoor lighting contributes to a complete, welcoming outdoor area by adding an aesthetic dimension to your home's exterior. Properly positioned and designed lights can accentuate architectural features, highlight landscaping efforts, and create a pleasant ambiance for outdoor gatherings. From a functional standpoint, lighting can help delineate spaces — for example, distinct lighting for a dining area, a play zone, and a lounging section help create separate "rooms" within your outdoor space. This can make your outdoor areas feel like an extension of your home, providing functionality and enjoyment at any time of the day or night.
Outdoor lighting can transform your outdoor space into a cozy and inviting haven. Warm, soft lights can create a relaxing ambiance, making it the perfect spot for winding down after a long day, or for intimate gatherings with family and friends. Strategically placing lights around seating areas, fire pits, or near outdoor blankets and cushions can create a cozy, campfire-like atmosphere. Furthermore, string lights draped overhead can evoke the feeling of a starry night, making the space even more enchanting. Outdoor lighting allows you to control the mood of your space, letting you cultivate a serene, comfortable environment that feels like a true outdoor retreat.
Outdoor Lighting Installation Cost In Bryan, OH
The cost of purchasing and installing outdoor lighting in Bryan, OH can vary widely based on several factors. On average, homeowners tend to spend between $2,000 and $4,500 on outdoor lighting systems, including both the lights themselves and professional installation.
1. Lighting Equipment Costs
The cost of the lighting fixtures themselves can range from as low as $40 for a simple path light to as much as $400 or more for high-end, designer fixtures. Solar lights can be a cost-effective choice at around $50 to $100 per fixture, while LED lights, though more expensive upfront — around $100 to $200 — can save money in the long run due to their energy efficiency and longevity.
Installation costs can range from $50 to $200 per fixture, depending on the complexity of the project. This includes the labor costs of setting up the lights and wiring them to your home's electrical system, as well as any necessary landscaping or structural work.
There may also be additional costs for materials like wiring and transformers, as well as optional features like timers and motion sensors. These can add between $100 and $500 to the total cost of the project.
Finally, don't forget to factor in the cost of maintenance. While LED and solar lights require little to no maintenance, other types of lighting may require regular bulb replacements, which can add to the long-term cost of the system.
Please note that these figures are just averages and actual costs can vary significantly based on the specific fixtures you choose and the unique conditions of your property. Always request detailed quotes from multiple contractors to ensure you're getting the best deal for your specific needs.
Get A Professional Outdoor Lighting Installation
While it might be tempting to opt for a DIY installation to save costs, hiring a professional for outdoor lighting installation is a worthwhile investment. Here's why:
Professional installers possess the required skills and knowledge to ensure your outdoor lights are installed properly and safely. They understand the various types of outdoor lighting, how to position them for maximum effect, and how to wire them correctly.
Working with electricity can be dangerous if not handled with care. Professionals are trained to handle the intricacies of electrical systems, so you can avoid any potential hazards associated with DIY installation.
A professional installer can complete the job efficiently and within a specific time frame. This means you can enjoy your newly lit outdoor space sooner rather than later.
Get Your Outdoor Lighting System Installed With Us!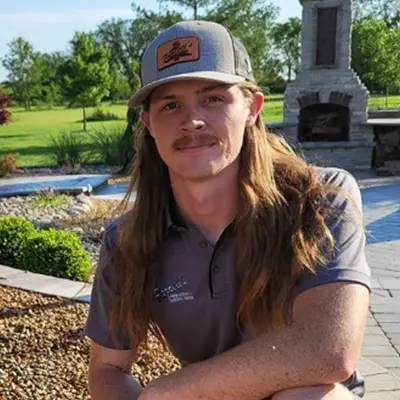 Farrell's Lawn And Garden Center offers a quality outdoor lighting system installation that guarantees a safe and beautiful space for you and your loved ones. With us, you're getting our support even after our job is done, so if anything comes up because of our work, we'll come right up and take care of it.
Work with a top-tier outdoor contractor on your new lighting system! Give us a call at (419) 636-5429, or request a free quote from the button below!
Great place for snow plowing services! Also, love going in to shop! Everyone is so friendly!
Farrells have serviced my lawn and snow removal for over 8 years. Professional, prompt and affordable.