Commercial Lawn Mowing In Bryan, Archbold, Defiance, Napoleon, And More Of OH And IN
Transform your commercial property's curb appeal with expert commercial lawn mowing.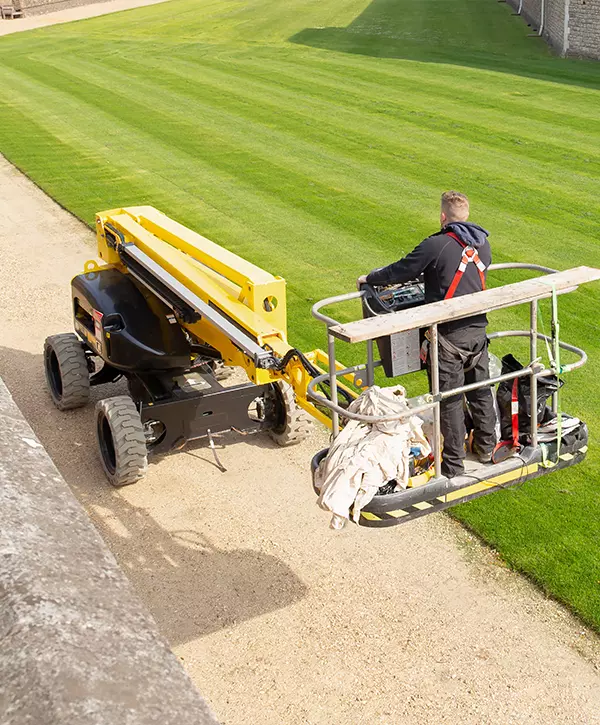 Welcome to Farrell's Lawn & Garden Center, where we understand that maintaining a commercial property involves more than just mowing the lawn. We offer a comprehensive suite of services that go beyond the basics, ensuring your property's exterior remains impeccable year-round.
With our expertise in commercial maintenance, you can focus on what truly matters – your business – while we handle every aspect of outdoor care.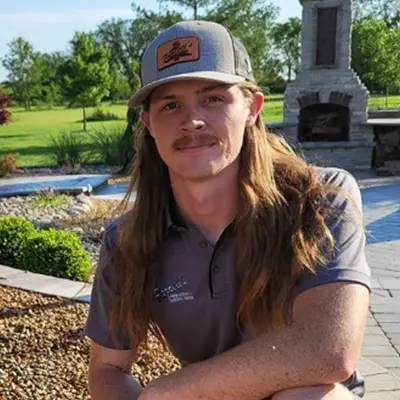 Clayton Farrell – Owner of Farrell's Lawn & Garden
Clayton has been an active part in the family business for as long as he can remember. As the proud owner of Farrell's 4-decades-old legacy, he continues to show his talent and commitment by designing, installing, and maintaining Ohio's and Indiana's landscapes.
Let's make your commercial property look amazing with services that include:
The Benefits of a Well-Mowed Commercial Lawn
A meticulously maintained lawn on your commercial property can be a game-changer, and here's why:
1. Enhances Business Image and Curb Appeal
A perfectly mowed lawn instantly communicates professionalism and attention to detail. Just as your business excels in its field, a well-maintained lawn demonstrates your commitment to excellence.
Our commercial lawn care services, utilizing state-of-the-art commercial grade mowers and turn mowers, ensure that your lawn remains a visual masterpiece all year round.
The efficient cut achieved by our heavy-duty mowers creates a polished appearance that draws in clients and customers, leaving a lasting positive impression.
2. Cost-Efficient and Time-Saving
Investing in regular commercial lawn mowing services actually saves you money in the long run. Our commercial and zero-turn lawn mowers are designed for efficiency and precision, allowing us to complete the job quickly and effectively.
By leaving the mowing to the experts, you and your team can focus on the core aspects of your business, leaving the lawn maintenance job to our experienced professionals.
3. Promotes Lush Growth and Long-Term Health
Proper mowing isn't just about aesthetics; it's about ensuring the long-term health of your lawn. Our team understands the importance of maintaining the ideal grass height to encourage strong root development.
With our expertly designed commercial lawn mowers, we provide an even cut that promotes lush growth. Regular mowing also reduces stress on your grass, helping it better withstand seasonal changes, pests, and weeds.
4. Year-Round Beauty and Low Maintenance
Regardless of the season, a well-maintained lawn is a sight to behold. Our year-round commercial lawn mowing services ensure that your property remains inviting and vibrant, no matter the weather.
With the support of our dedicated team and innovative equipment, we maintain your lawn's beauty without causing any discomfort. Our focus on efficiency, training, and operator expertise guarantees consistent performance and minimal disruption to your business operations.
Our expert team, advanced mowing equipment, and commitment to excellence make Farrell's Lawn & Garden Center the ideal partner for ensuring commercial maintenance that leaves a remarkable impression.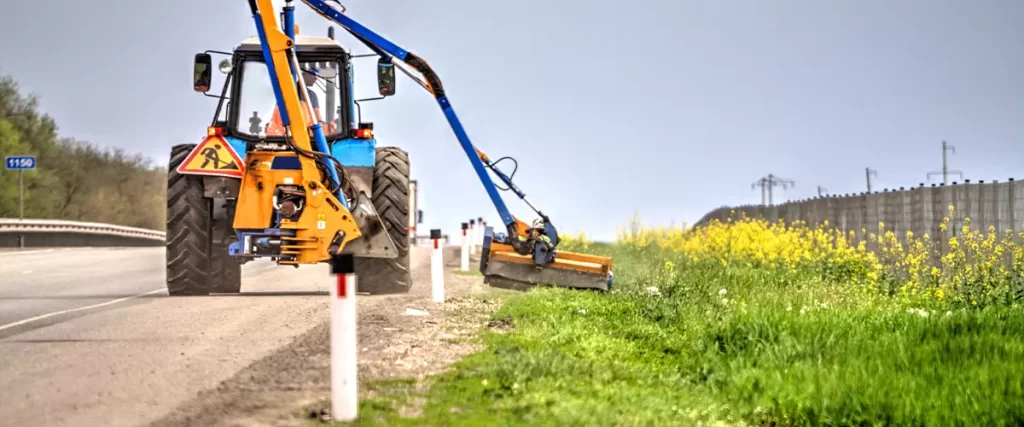 Client Success Stories: Building Lasting Impressions
Read testimonials from satisfied clients who have experienced the transformative impact of our professional approach to lawn care.
FLG is by far a state of the art company when it comes to your new outdoor living space, small landscape job or whatever you have in mind. They will do it and do it right. Very communicative and nice people to work with.
Workers were responsive and professional. In my opinion, good value for the cost!
Why Choose Our Professional Lawn Mowing Services?
When it comes to maintaining your commercial property's lawn, entrusting the care of your turf to Farrell's Lawn & Garden Center's professional lawn mowing services can truly make all the difference.
1. Expertise and Precision
At Farrell's, our professional lawn mowers bring a wealth of experience to every project. We intimately understand the complexities of various grass types, the optimal mowing heights, and the frequency of cuts needed for thriving lawns.
With our in-depth knowledge, we tailor our approach to your specific lawn, ensuring an accurate and precise cut that stimulates healthy growth.
2. Time Efficiency and Consistency
As a business owner, your time is a valuable resource. Opting for Farrell's professional lawn care services allows you to focus on your core operations while we handle your lawn maintenance.
Our skilled team works efficiently, armed with cutting-edge tools and techniques to swiftly complete the job without compromising quality.
3. Customized Care and Problem-Solving
Each lawn is unique, and at Farrell's, we recognize and embrace this diversity. Our professionals conduct a comprehensive assessment of your property, identifying potential issues like pest infestations, diseases, or uneven growth. Leveraging our trained eye, we implement targeted solutions to nip problems in the bud.
Our expertise extends beyond mowing; we provide tailored recommendations for fertilization, irrigation, and other lawn care practices based on your lawn's specific needs.
4. Preserving Your Investment
We understand that your commercial property is a valuable investment, and its external appearance significantly contributes to its overall value. Our professional lawn care services are designed to safeguard and enhance this investment.
By ensuring your lawn's health and appearance, we guarantee your property maintains its curb appeal and remains an inviting environment for clients, customers, and employees. Consistent care with Farrell's reduces the risk of costly repairs stemming from neglect or inadequate maintenance.
Contact us to experience the benefits of professional lawn care and elevate your business's image and make everyone want to visit your space.
FAQs About Commercial Lawn Mowing
Experience Excellence in Commercial Lawn Mowing with Farrell's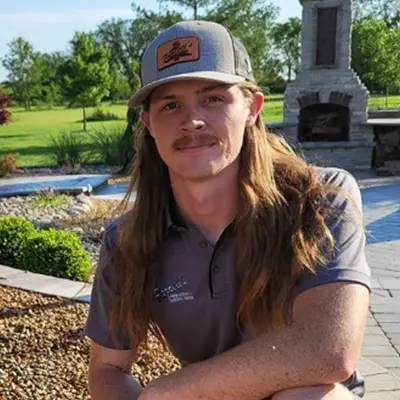 Don't let the challenges of lawn maintenance take away from your core operations. Call us at (419) 298-5377 to schedule a consultation, or simply click the button below to message us.
Let Farrell's Lawn & Garden Center be your trusted partner in achieving a commercial lawn that reflects the excellence of your business.