Long-lasting mulch installation for a healthy, thriving landscape in Bryan, Archbold, Defiance, Napoleon, Swanton, Whitehouse, And More Of Ohio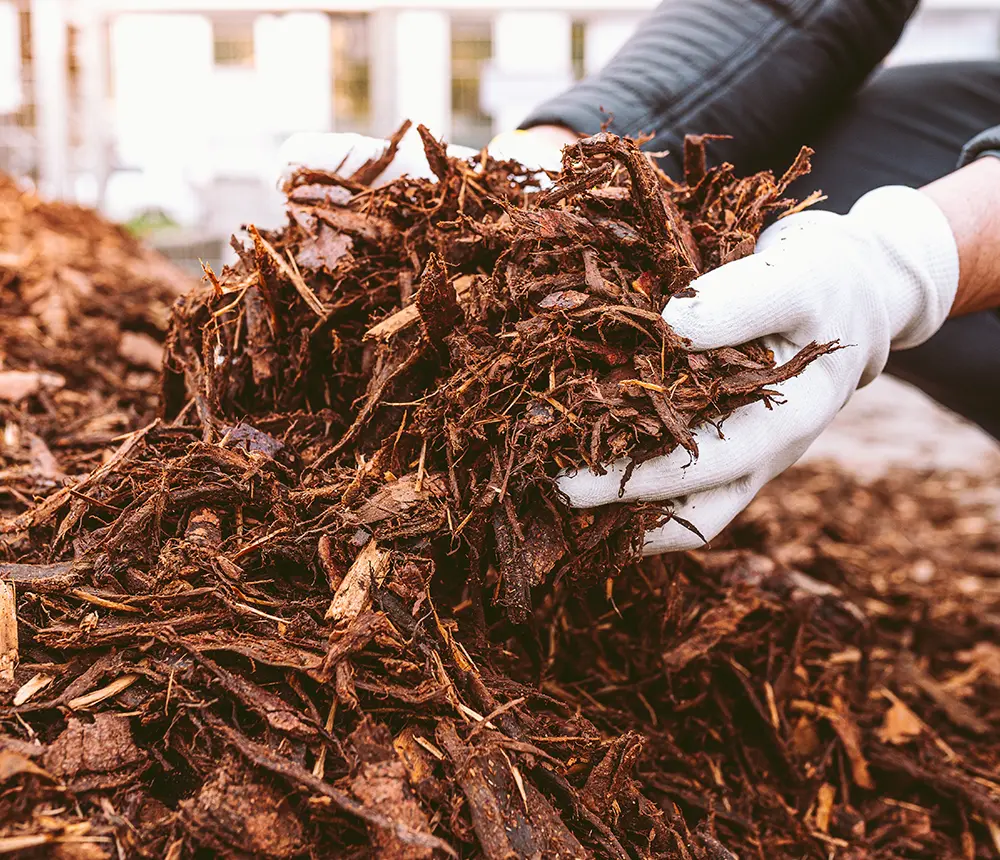 Scroll to discover mulch installation options, process, and pricing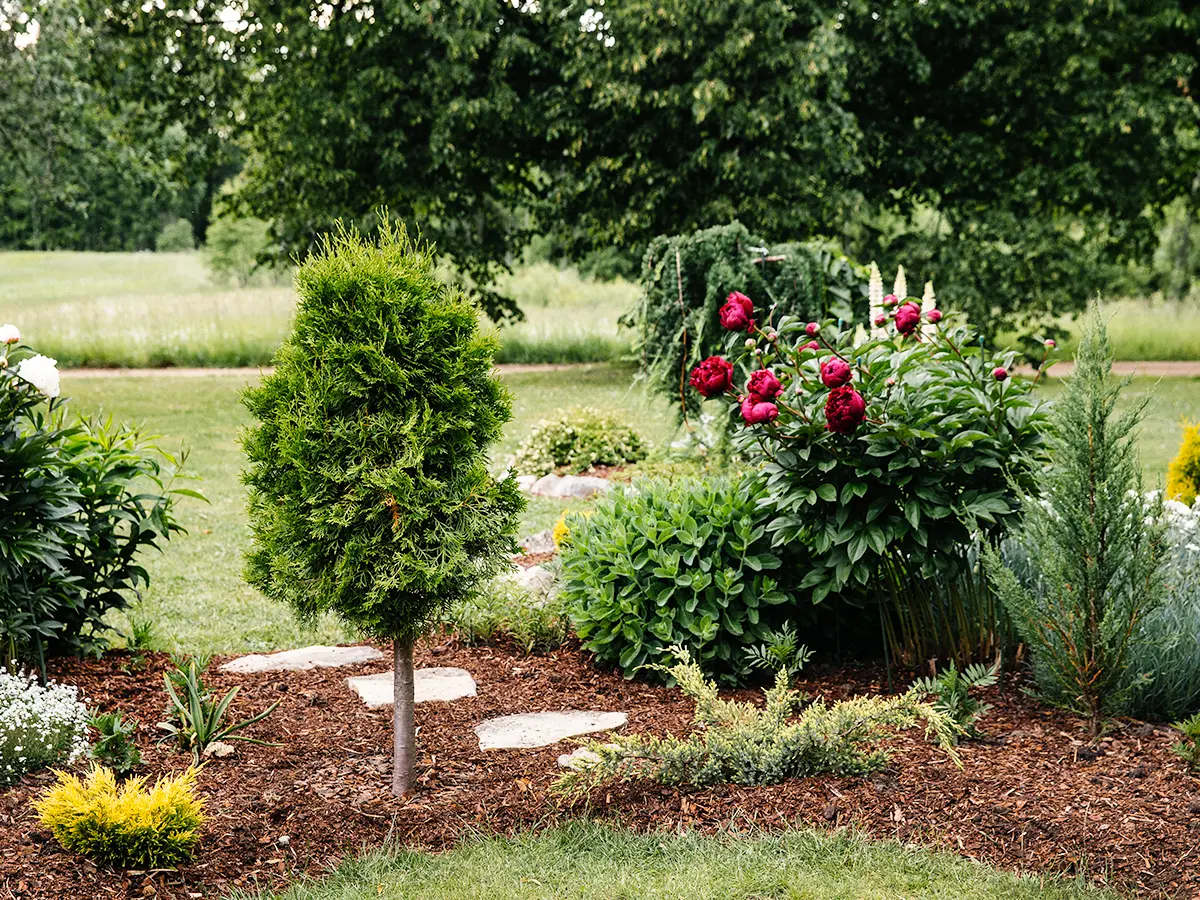 Enhance the Beauty of Your Landscape
When you choose to have mulch professionally installed in your backyard, you're making a wise investment that enhances the overall beauty and health of your outdoor space.
From achieving a visually appealing landscape to conserving water, suppressing weeds, and improving soil health, our carefully-selected mulch ensures that your backyard remains a stunning oasis that you can be proud of.
Our premium mulch is carefully chosen for its ability to maintain its captivating color, resisting the passage of time and nature's elements.
A premium mulch installation gives your backyard:
Mulching Brings Out The Best Features Of Your Yard
Mulch installation includes several steps to enhance the appearance and health of your landscape. It typically starts with edging the beds to define their boundaries, establishing new edges if needed, and removing any existing weeds. 
We'll then apply grass and weed preventors to the beds, spread our USDA certified mulch, and clean up the surrounding areas. The mulch we use is free from pests, bugs, diseases, and metal contaminants, and certified for playground use.
Mulching is recommended on a yearly basis to maintain a vibrant color and enhance the overall appearance of your property. Applying a sufficient amount of mulch around plants and in beds helps retain moisture, regulate soil temperature, suppress weed growth, and provide nutrients as it breaks down over time.
The dye used to color the mulch is not harmful to animals or plants. It is a high-grade food coloring that is safe and non-toxic. The coloring process is designed to enhance the aesthetic appeal of the mulch without posing any risks to the environment or living organisms.
Mulching is necessary because mulch breaks down over time, adding organic matter and nutrients to the soil. This improves soil quality, fertility, and structure, creating a favorable environment for plant growth.
Mulch also helps conserve soil moisture, reduce weed competition, and regulate soil temperature, providing a range of benefits for the health and vitality of your landscape.
The speed of mulching depends on the size and complexity of the project. Typically, mulching can be completed within a day or less, but for larger or more intricate landscapes, it may take up to three days.
A cubic yard of mulch covers approximately 100 square feet at a depth of 2 inches. This means it can cover an area of about 10 feet by 10 feet. The coverage may vary depending on the depth of the mulch spread and the specific characteristics of your landscape.
We have a simple 3-step process to showcase the innate beauty of your property with premium mulch solutions.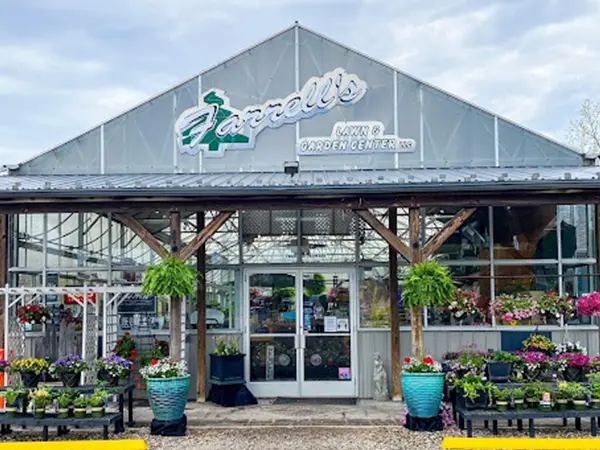 Let's meet yo learn about your yard's needs and create a plan of action.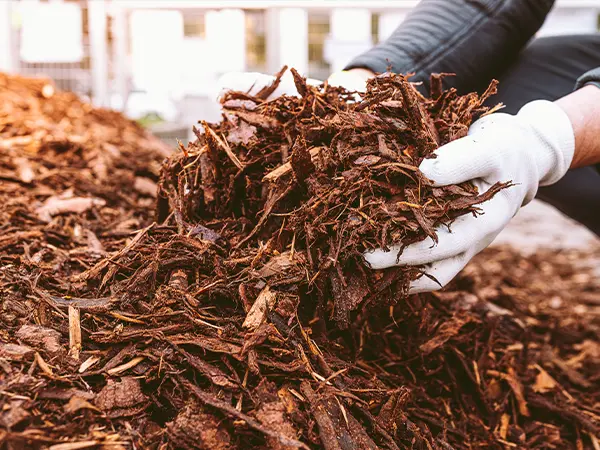 We'll install our certified, playground-safe mulch around desired areas.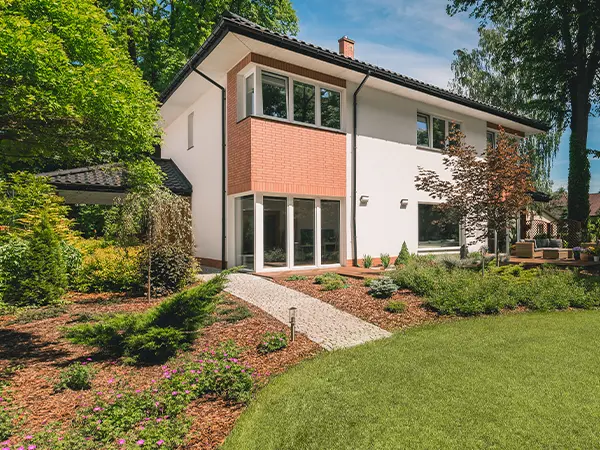 Rejoice in a landscape with healthy soil, no erosion, and lasting beauty.
"We are very pleased with the unique design and ultimate appearance." - Cynthia Caja
Learn Why Other Homeowners Love Us
And enjoy top-tier brands, materials, and equipment working with Farrell's Lawn & Garden Center.
Clayton was great to work with, very professional and friendly. He listened to what we wanted and designed the sidewalk and steps.
He replied promptly to us with any info about the project. Attached is a before pic. Can't wait to post the completed pic.
Farrell's lawn and garden center was very helpful on the planning and executing our landscaping project. The staff was very knowledgeable regarding the products that were used in our project.
The staff is readily available to answer any questions you may have and to assist in anyway possible. We could not have done this project without their expertise knowledge and assistance.
The two men that planted our three trees did an outstanding job. Polite and professional.
They cleaned up everything before leaving. I would want them to plant more trees for me when needed.
Premium Mulch And A Flawless Service For Your Home
Premium Mulch And A Flawless Service, At Your Disposal
Elevate your landscape with premium mulch that outshines store-bought alternatives. Our carefully selected options offer long-lasting color and exceptional aesthetics.
Our skilled team ensures precise edging and meticulous mulch spreading, delivering flawless results that surpass your expectations.
Enjoy a tailored experience that caters to your unique needs and preferences. We listen, understand, and bring your vision to life, ensuring your utmost satisfaction.
Have A Healthy And Tidy Landscape Without The Mess
Experience the joy of having a backyard that always feels like a pleasant outdoor escape.