Your lush, vibrant, and healthy lawn with Expert lawn fertilization services in Bryan, Archbold, Defiance, Napoleon, Swanton, Whitehouse, and more of Ohio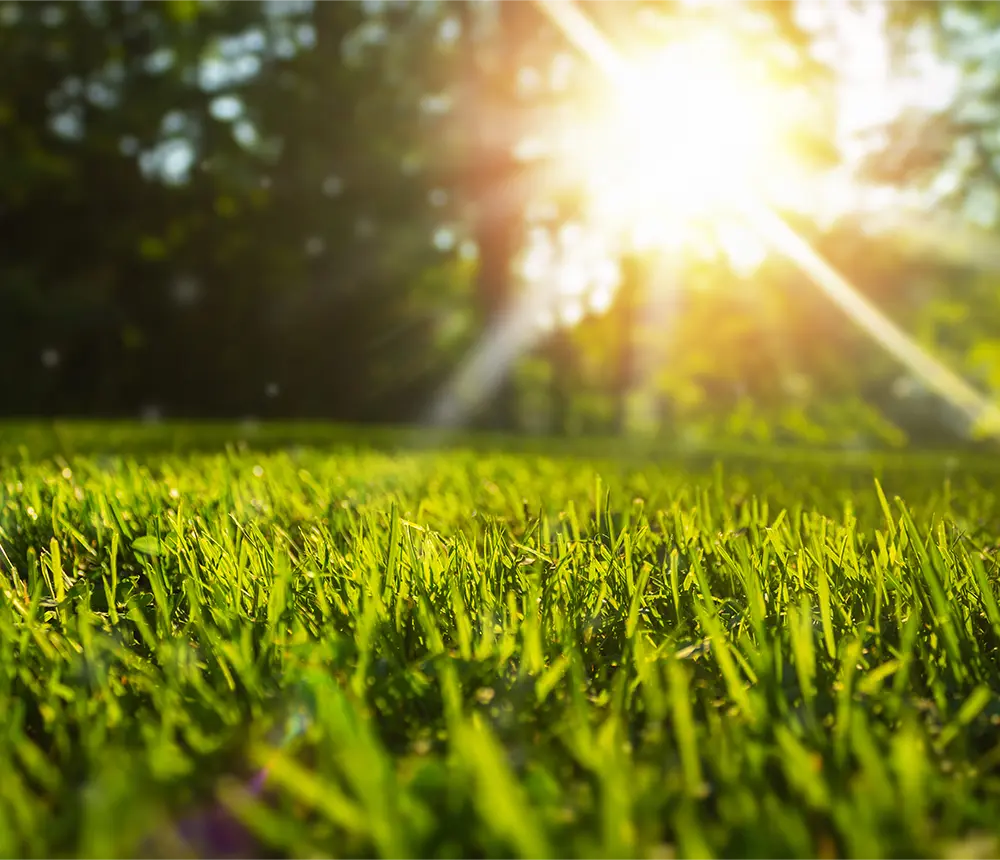 Scroll to discover lawn fertilization options, process, and pricing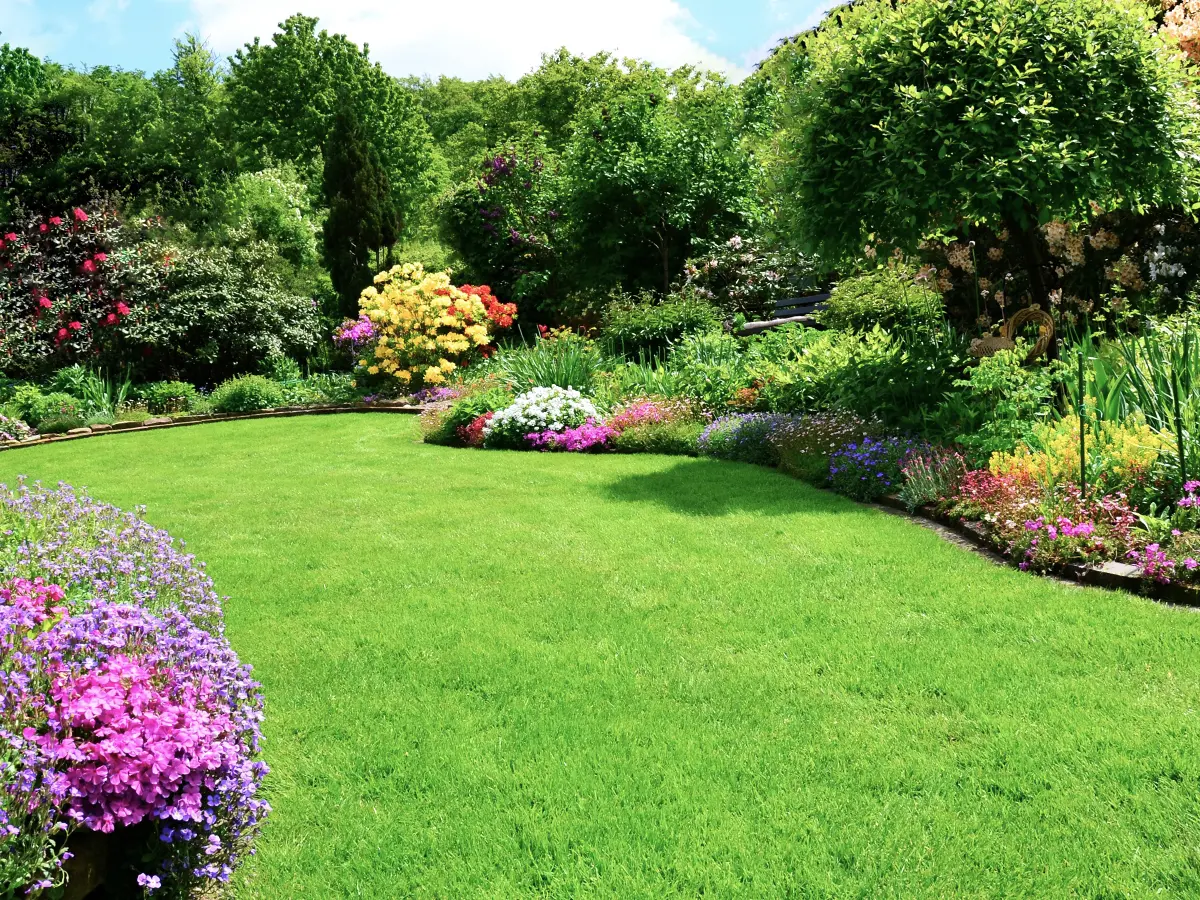 Weed-Free, Healthy Lawns, Safe For The Entire Family
Imagine having a lawn that is the envy of your neighbors – lush, green, and weed-free. A lawn that stays vibrant and healthy even throughout the hottest summer months, without brown spots or signs of dehydration.
Our lawn fertilization service is designed to give your lawn the nourishment it needs to flourish. By providing essential nutrients in the right balance, we promote healthy growth, increased vigor, and a deeper, richer green color that will make your lawn stand out.
Our USDA-approved fertilizers are safe for children and pets, and they can safely play on the lawn while you enjoy a green and beautiful yard.
Want A Vibrant Lawn That Looks Like This?
Our lawn fertilizers do not have a significant impact on pets or children. However, as an extra precaution, it is recommended to wait for 24 hours after the application before allowing them on the lawn. This waiting period ensures any potential exposure is minimized, although it is not mandatory or considered dangerous.
Lawn fertilization typically involves the application of fertilizer or Weed & Feed products. These can be applied in granular or liquid form. In the case of granular application, we'll make sure to blow away any pellets that may have landed on sidewalks, driveways, or roads. Additionally, we'll place a yard sign to notify passersby that a fertilization application has been completed.
Off-the-shelf products are not likely to yield the same results as professional-grade lawn fertilizers used by licensed applicators. The products available through licensed applicators are more potent, effective, and safe. They are specifically formulated for professional use and undergo rigorous testing and quality control.
None of the applications used for lawn fertilization will burn out your lawn. The fertilizers used are specifically formulated as slow-release products, which means they release nutrients gradually over time. This controlled-release mechanism ensures that the lawn is not over-fertilized and prevents any burning or damage to the grass. The fertilizers rely on sufficient rain or dew to activate their release, ensuring a balanced and nourishing feeding for your lawn.
The products used for fertilizing your lawn are specially formulated based on the specific needs of your lawn. We'll select them after an initial inspection and assessment of your lawn's condition.
The products used are designed to provide the necessary nutrients and treatments required to promote healthy grass growth. 100% organic products are available upon request if you prefer an organic approach to lawn care.
Yes, Farrell's Lawn & Garden Center is licensed through the state of Ohio and Indiana to apply fertilizers and pesticides. This licensing ensures that we have met the necessary requirements and qualifications to handle and apply these products safely and responsibly. 
Get Unmatched Value With Our Lawn Fertilization Packages
For less than $35/month, you can have us take care of your lawn without wasting your time, energy, or having you handle herbicide or fertilizer yourself. 
Blocks dandelion growth and nourishes your lawn for a vibrant, weed-free appearance.
The best dry-season option that doesn't burn out in high temperatures, leaving you with a deep green lawn.
A special all-inclusive application that stays on your lawn to give it a headstart in spring.
*pricing shown for a typical townhouse lot (10,000 – 20,000 ft²), including tax.
A Lush Lawn Without The Effort
We help you get off lawn duty and get more time to enjoy with your loved ones.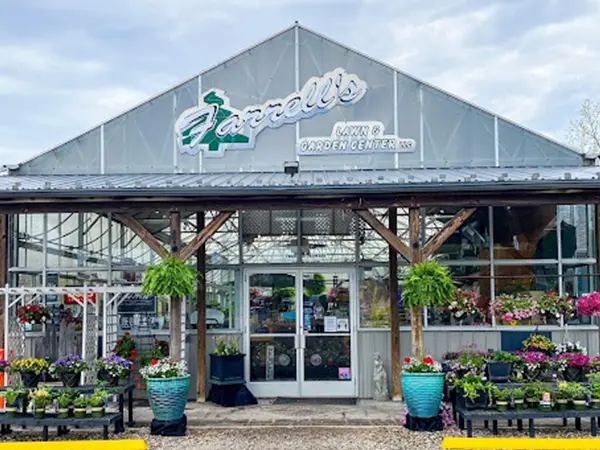 We'll inspect your lawn and help you choose the fertilizing package that works best for its condition.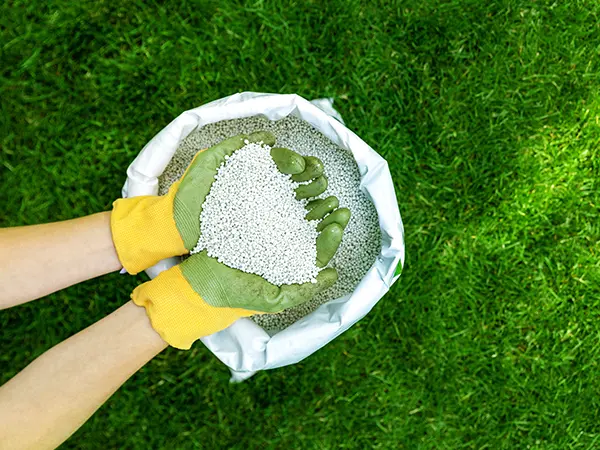 We set up a lawn care plan and stick to it until your lawn becomes the relaxing lush retreat you want.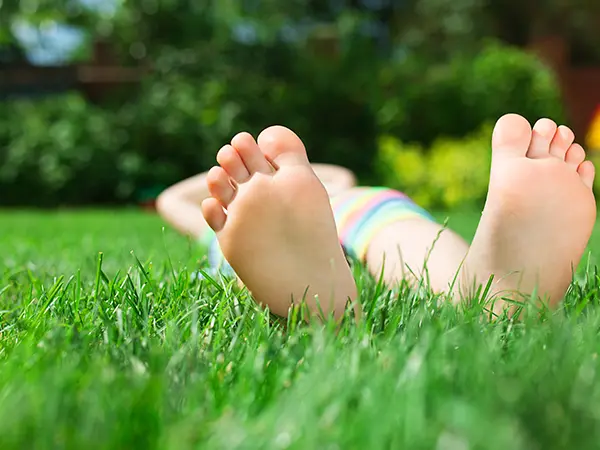 Sit back and enjoy more free time while your lawn remains healthy without you having to worry about it.
"Professional, prompt and affordable." - Shari Saneda
Quality And Dedication For Homeowners Like You
We work with the best brands and use high-quality materials to create and maintain your lawn and outdoor spaces.
Great people to work with. Applied grub killer to lawn and it is working great.
On-time and on-budget. Highly recommend Farrell's.
FLG is by far a state of the art company when it comes to your new outdoor living space, small landscape job or whatever you have in mind. They will do it and do it right. Very communicative and nice people to work with.
Farrell's treats our lawn for weeds and applies fertilizer to enhance our lawn. Our lawn looks the best it has looked in years. It is easy to pay on-line after each treatment.
Extra Advantages Of Working With A Hands-Off Lawn Fertilization Company​
Extra Advantages of Working With A Hands-Off Lawn Fertilization Company
We handle your year-round lawn fertilization, saving you the time and effort of researching and applying fertilizers yourself.
Our knowledgeable team will tailor our fertilization approach to your lawn's specific needs, ensuring optimal growth, weed control, and overall health.
Don't waste money on unnecessary products. We perform regular soil analysis and monitoring to determine your lawn's needs and apply targeted, only proven fertilizers.
Experience a Greener, Healthier, and Hassle-Free Lawn