Porch Railing Installation In Bryan, OH
Elevate your home's look and safety with expert porch railing installation in Bryan and more of Ohio!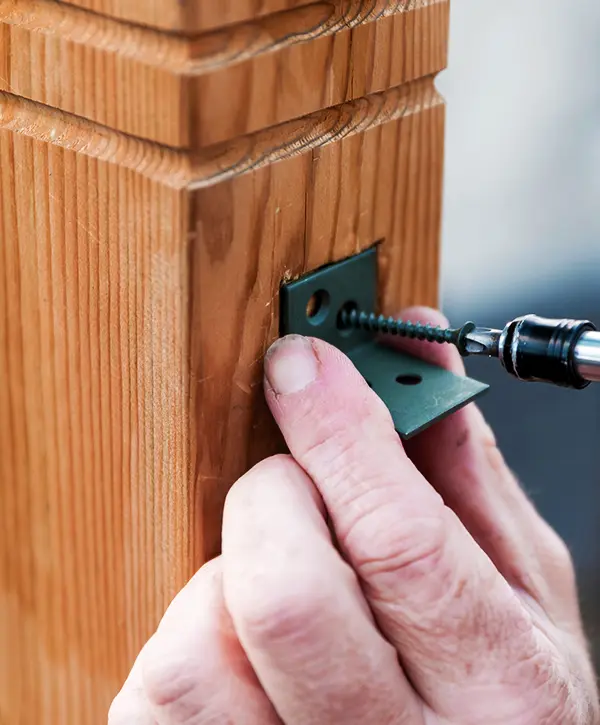 If your home features a beautiful porch, having a porch railing installation is one of the best upgrades you can get to improve its safety and complete its look. Railing installations are an extra measure of security for all outdoor activities, particularly for homes with elevated porches or decks. They prevent falls and accidents, especially for children and the elderly, who are more prone to such risks, and provide support and balance when climbing stairs.
At Farrell's Lawn And Garden Center, we've installed hundreds of porch railings, and we know how useful these are. If you want a professionally installed upgrade, this is your best chance to get it.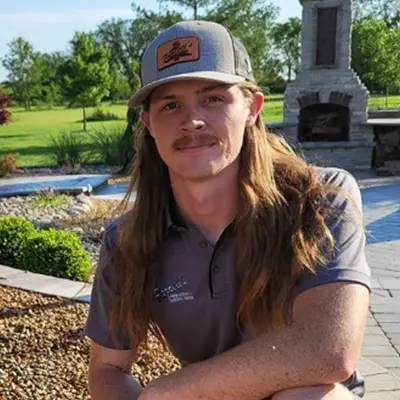 Clayton Farrell – Owner of Farrell's Lawn & Garden
With a wealth of experience and a passion for creating breathtaking outdoor spaces, Clayton is dedicated to implementing efficient hardscaping solutions that look amazing on your property. As the proud owner of the well-known Farrell's Lawn And Garden Center, Clayton works to build beautiful outdoor spaces you love to spend time in.
3 Ways Porch Railings Can Improve Your Life
Undoubtedly, porch railings will make your outdoor space better, but how? Below are 3 reasons you should install a railing on your porch or deck.
Porch railings help prevent accidental falls or slips, a crucial feature, especially if your outdoor space is elevated. Regardless of whether it's a lively family gathering or a quiet evening spent in solitude, the presence of a sturdy railing offers reassurance that you and your loved ones are safe. For households with children or elderly individuals, railings are a must-have feature, as they provide something to hold onto when moving up and down the steps.
Railings add a finishing touch to your porch, enhancing its aesthetic appeal while also contributing to the overall design of your home. Railings create a defined boundary that helps visually separate the porch from the surrounding landscape, making it feel like an extension of your indoor living space. This can make your porch not only look more complete but also more inviting and cozy. Whether they are bathed in sunlight during the day or illuminated by ambient lighting at night, railings help to highlight the porch, drawing attention to its welcoming ambiance.
Having a porch railing increases the value of your home significantly. This is because railings are perceived as an additional safety feature and a mark of elegance, both of which potential buyers highly value. They present an image of a well-maintained and thoughtful home. Additionally, porch railings broaden the appeal of your property to families, especially those with young children or elderly, who appreciate the added safety aspect. Furthermore, from a design standpoint, a well-crafted porch railing adds to the aesthetic appeal of the house, making it more desirable to potential buyers. Hence, an investment in porch railings can deliver a considerable return when it comes to selling your house.
What Our Past Customers Have To Say
During our 45+ years in the landscaping business, we've catered to thousands of customers. Here are some of their kind words.
Great people to work with. Applied grub killer to lawn and it is working great. On-time and on-budget. Highly recommend Ferrel's.
The interaction's that I have had with the owner of Farrell's L&G have always been courteous and professional. I would highly recommend them for you needs!
6 Porch Railings Materials
Below are 6 porch railing materials you can get for your outdoor space. Keep in mind that each option will impact your space differently, but they're all better than nothing.
A classic choice, wood railings offer a timeless aesthetic and can be painted or stained to match the existing exterior of your home. However, they do require regular maintenance to prevent decay and insect damage.
Strong and durable metal railings such as iron or aluminum are an excellent choice for homeowners seeking minimal maintenance. They are resistant to weather changes and can be designed in a variety of styles.
Vinyl railings are known for their durability and resistance to elements like moisture and UV rays. They are easy to clean, require little maintenance, and are available in a range of colors.
Composite railings are made from a combination of recycled wood and plastic. They offer the same visual appeal as wood but are resistant to rot, decay, and pests. This material is a popular choice due to its durability and low maintenance.
For those seeking a modern look, glass railings provide an unobstructed view to the surroundings. They are sturdy and resistant to weather changes but require regular cleaning to maintain their clarity.
Stone railings add a unique and rustic touch to your porch. Though relatively expensive and heavy, they are incredibly durable and can withstand harsh weather conditions.
Fortress Building Products Railings
Fortress Building Products is a renowned brand in the railing industry, offering a wide selection of high-quality and durable railing materials.
Their products range from steel, aluminum, and iron railings, allowing you to select a style that best suits your home's aesthetic and your personal preferences. Each of their railing products is designed with a blend of style, performance, and quality, ensuring your porch not only looks appealing but is also safe and sturdy.
The cost of Fortress Building Products railings can vary significantly based on the material type and design complexity. On average, however, you can expect to pay anywhere between $100 and $800 per linear foot, with the installation costs included.
Porch Railing Installation Cost In Bryan, OH Based on Material
The cost of installing porch railings can vary significantly depending on the material you choose. Here, we provide a rough breakdown of the costs associated with each type.
Wood railings are a budget-friendly option, with costs ranging from $50 to $350 per linear foot including installation. However, keep in mind that the low initial cost may be offset by the high maintenance costs associated with regular painting or staining to prevent rot and insect damage.
Metal railings, including iron and aluminum, offer a more durable, low-maintenance option, but at a higher cost. The price for metal railings typically ranges from $120 to $900 per linear foot, including installation. Specific designs or customization could potentially raise these costs.
Vinyl railings are another low-maintenance option. The cost for this material usually falls between $60 and $200 per linear foot, including installation. However, despite their durability, they may not offer the same level of aesthetic appeal as other materials.
On the higher end of the cost spectrum, composite railings typically range from $200 to $600 per linear foot, including installation. While this initial cost may be high, the low maintenance and longevity of this material can make it a cost-effective choice over time.
Glass railings, while offering a sleek modern look and unobstructed views, come with a higher price tag. Costs typically start from $300 and can go up to $600 or more per linear foot, including installation. Maintenance costs can also be high, as this material requires regular cleaning to maintain its clarity.
Stone railings are the most expensive option, with costs ranging from $600 to $1,000 per linear foot, including installation. Their unique aesthetic and unmatched durability come with a high price, but they can withstand harsh weather conditions and require little maintenance.
Get A Professional Porch Installation Service
A professional can surely install your new porch railing much better than someone else. Besides, there are several deck building codes that need to be taken into account when installing a railing of any kind, and only a real professional would know these.
Having a professional handle the installation of your porch railing can significantly expedite the process, as they possess both the skills and experience to tackle the job efficiently. They're well-versed in handling the tools and materials required, which means they can swiftly navigate through potential challenges, saving you valuable time compared to if you were to attempt the installation yourself.
A professional brings a wealth of experience and skill, ensuring a high-quality, durable installation that stands the test of time. By maintaining strict adherence to building codes and utilizing top-quality materials, they guarantee a product that not only meets but often exceeds your expectations in terms of longevity and performance.
A professionally installed railing assures precision and quality, mitigating the risk of future damages that could necessitate costly repairs. By adhering strictly to building codes and installation guidelines, professionals can ensure a robust and durable railing system that, over time, saves you money that might otherwise be spent on maintenance and fixes.
Is Farrell's Lawn And Garden Center Your Best Choice?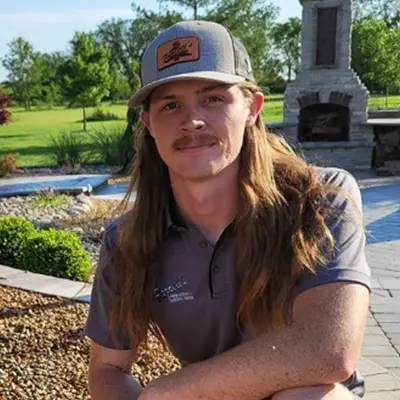 If you want a porch railing installation that you can trust with your life, Farrell's Lawn And Garden Center is sure to deliver the highest-quality craftsmanship you'll ever find in Bryan, OH, and its surroundings.
We prioritize you and your family, ensuring you can fully enjoy your porch without any risk of injuries. We address every aspect of the job to prevent problems, guaranteeing a smooth experience and a durable porch railing installation that brings you comfort and enhances your outdoor experience.
Give us a call at (419) 636-5429 or fill out our form to schedule a meeting and discuss about your upcoming porch railing installation project in Ohio!
Great place for snow plowing services! Also, love going in to shop! Everyone is so friendly!
Farrells have serviced my lawn and snow removal for over 8 years. Professional, prompt and affordable.