See Landscaping Pictures And Ideas From Your Neighbors' Homes In And Around Williams County, Ohio And Steuben County, Indiana.
When you see these images below, you're going to want the same look for your home. Many of them are from our clients, and some are ideas we can do for you.
In this post, you'll see beautiful plantings, gravel borders, and designs ranging from simple to complex.
Landscaping Pictures And Ideas You Can't Take Your Eyes Off Of
1. Increase Your Curb Appeal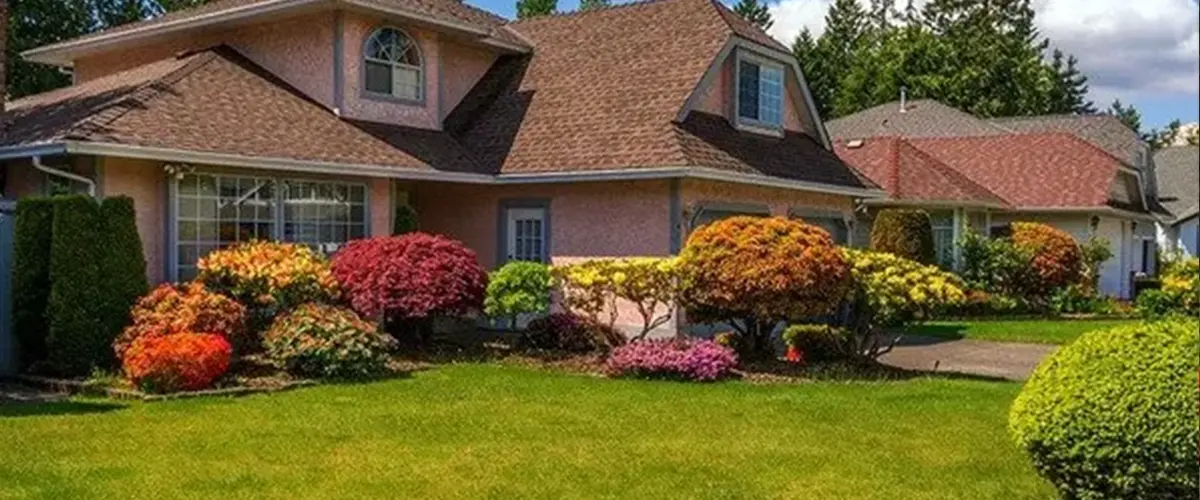 You can see this front yard is absolutely popping with color. A mulch section makes up the bed to help protect the roots and bases of the plants. They'll be able to burst with color and heighten your curb appeal all season long.
2. Break Up That Plain Grassy Look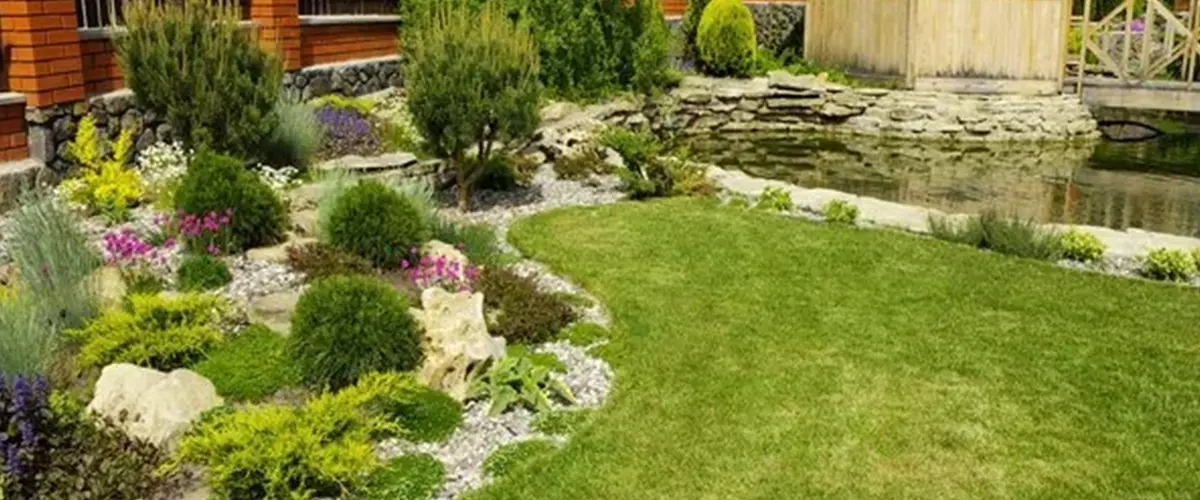 You don't want just a plain, grassy backyard; it's boring! Gravel beds add uniqueness to any home. You can add a wide variety of plants to them to help them pop even more. Throw in a small stream or fountain, and you'll have the best landscaping area in your neighborhood.
3. Brighten Up Your Front Walkway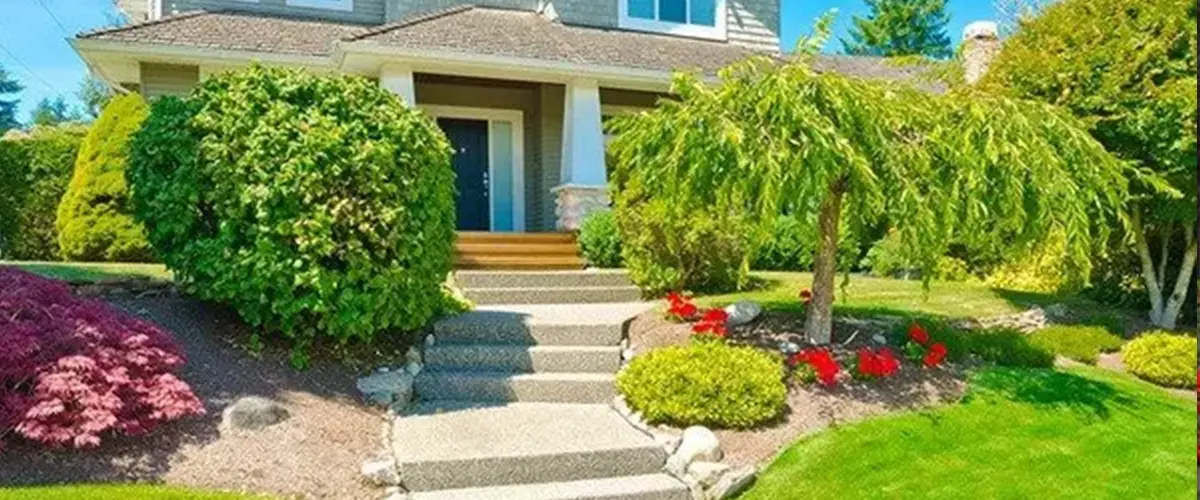 People love using landscaping pictures and ideas as a springboard to make their own front yard look better. You and your guests can all admire your landscaping as they walk through it on the way to your home. Shrubs and shorter plants work great here. They don't block the view of your home from the street. It's also nice to get a little closer to nature before going inside.
4. Build Behind A Stone Retaining Wall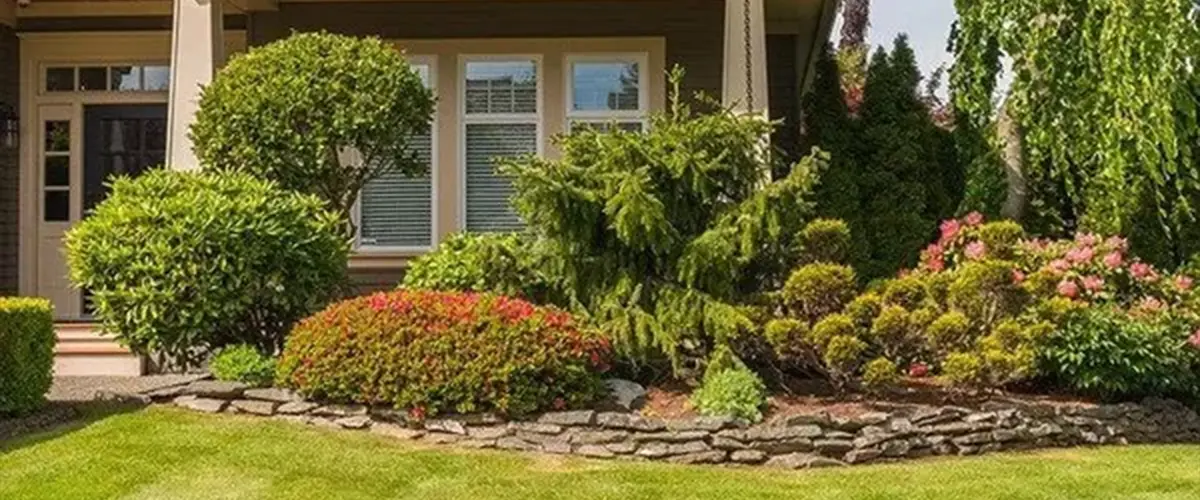 You don't have to let a slope keep you from the landscaping you want. Use a small retaining wall and mulch to create a natural area. You can then fill it with shrubs, trees, or whatever plants you want. The stone from the retaining wall contrasts nicely with the naturalness of the plants.
5. Beautiful Backyard Natural Area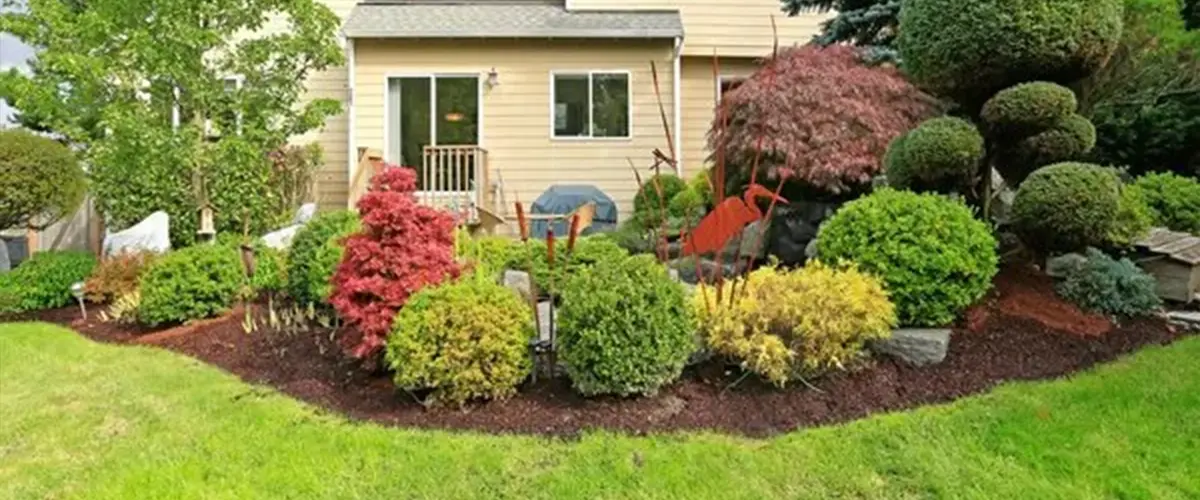 People love landscaping pictures and ideas involving backyards. It's where they go to host and relax when they want to be outdoors. This outdoor area has a mulch area with shrubs of various heights and colors, trees, and more.
6. Sometimes Simple Is Better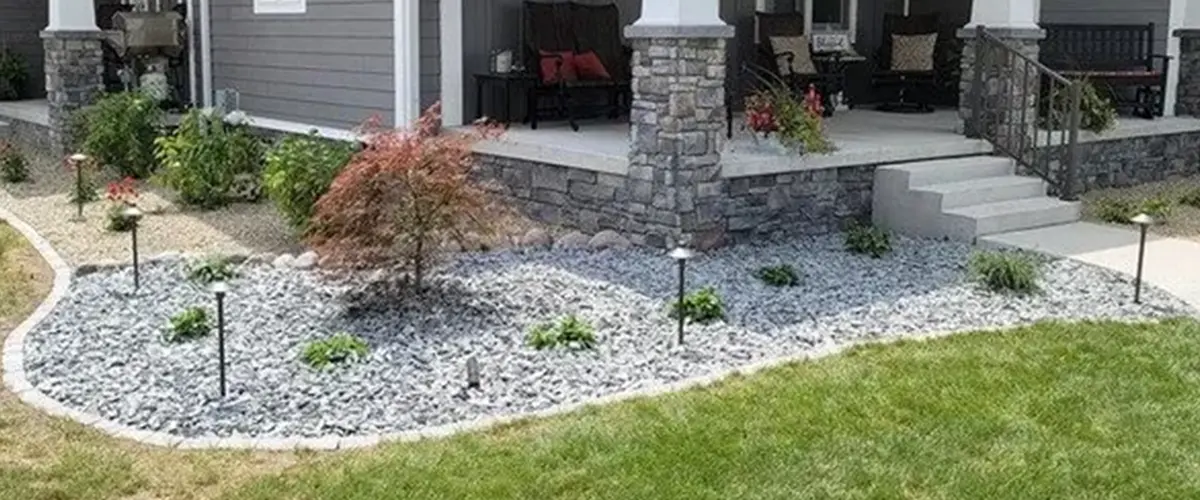 You don't have to go all out to get a fantastic look for your landscape. A great way to keep it simple is a gravel perimeter around your house. You can scatter some shorter plants in there as well as some landscape lighting.
7. Go All Out In Your Backyard
This is a favorite when it comes to landscaping pictures and ideas people see. You can see shrubs, flowers, and trees, all bursting with color and life. There's still a grassy area to leave some room to walk around, too. You don't want to put in too much, or your backyard will look and feel crowded.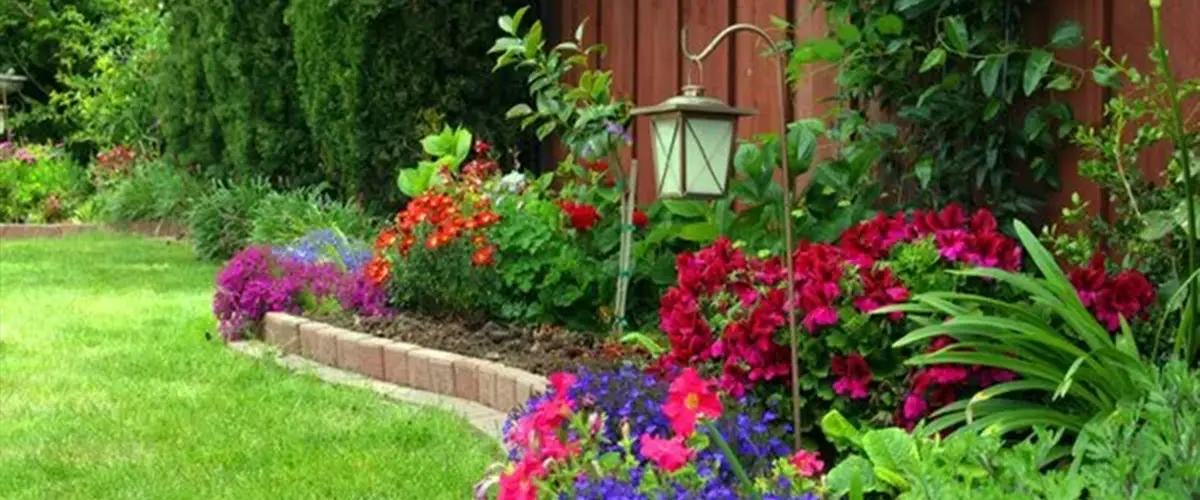 You can add more than just plants to your landscape. There are many yard decorations you can use to spice up your landscape. Little lanterns, like the one in the above picture, are great. They're even better if you can turn them on and off.
9. Add Some Sound With A Water Feature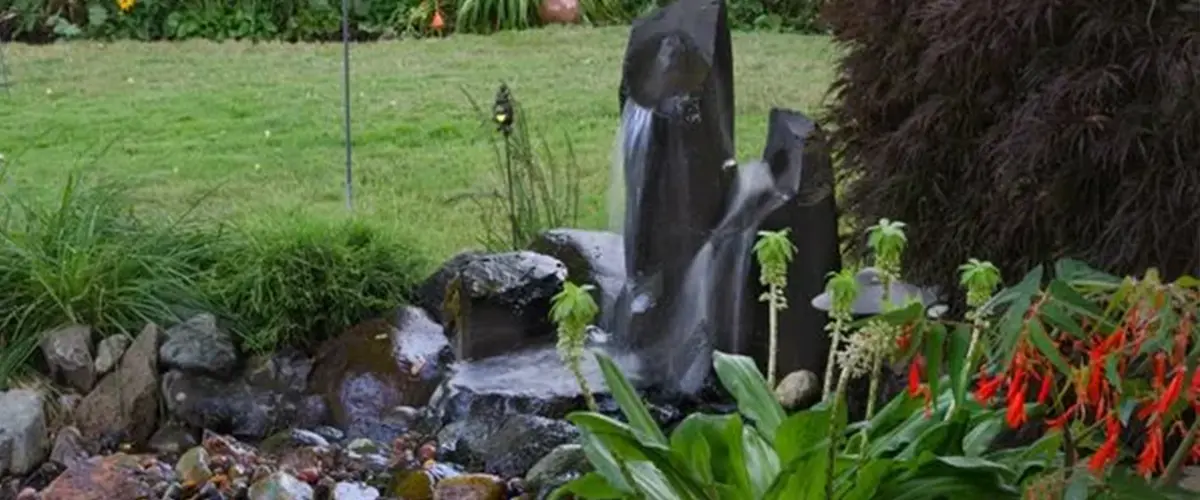 Water features will take all of these landscaping pictures and ideas to the next level. You'll want one for your own backyard for several reasons. They're unique, beautiful, and you'll have the calming sight and sound of running water right in your own backyard.
Landscaping Pictures And Ideas You Can't Take Your Eyes Off Of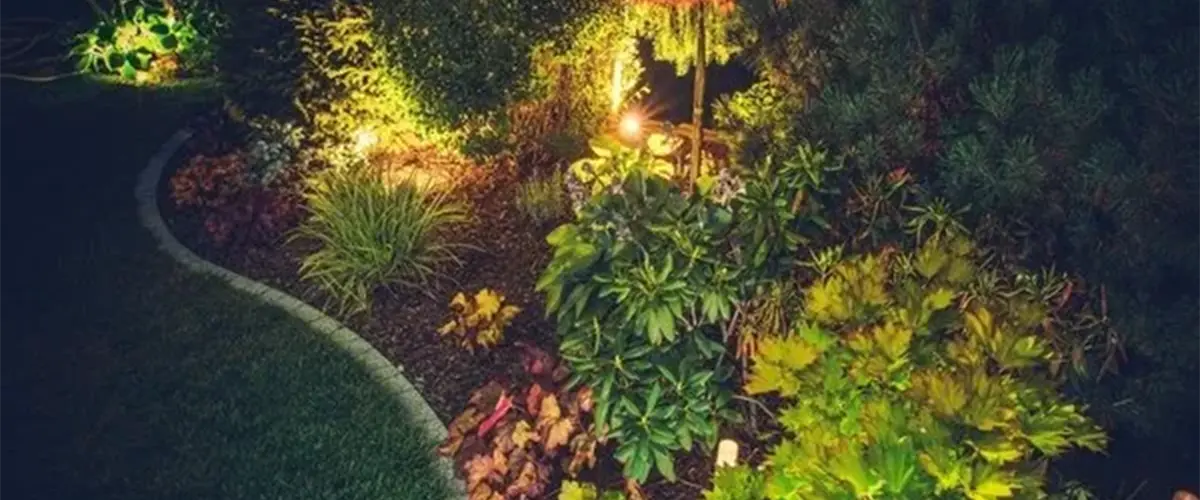 You can use landscape lighting to enjoy your outdoor area even more. Lighting creates a whole new look in your landscape. It also makes it usable at night, meaning you get more enjoyment.
Use These Landscaping Pictures And Ideas For Your Own Home
You can combine, rework, and alter these ideas to work for your style and home. Any way you do it, you'll be improving your home and personalizing it to you.
You can contact us to talk about your fabulous landscaping project or take a look at our planting services page.
You May Also Like To Know