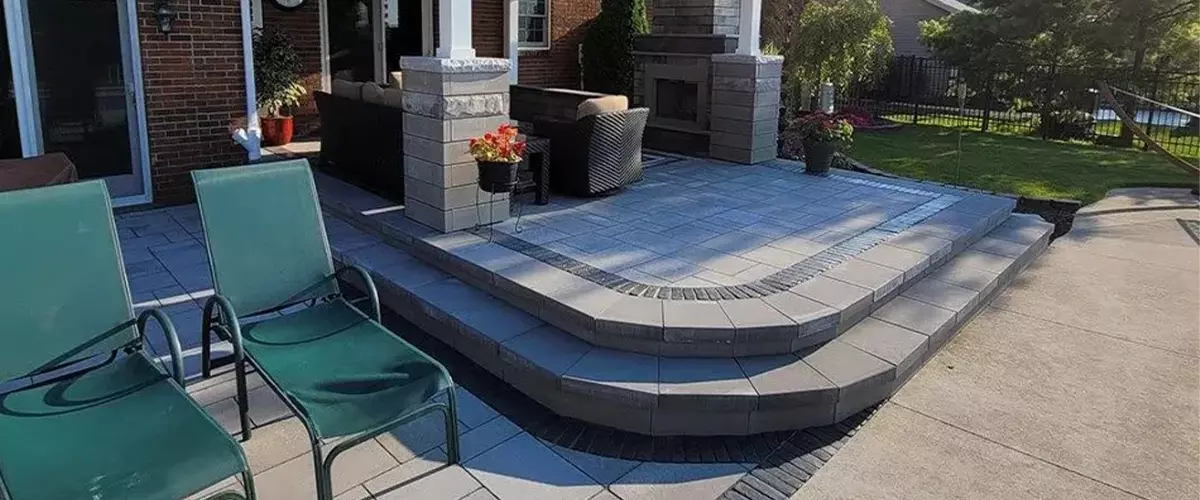 You can create a personalized outdoor paradise in your backyard! Can you see a stone patio perfect for entertaining, with a pergola above it, a water feature creating the relaxing sound of running water, and beautiful plantings to enjoy? This is only one of the ways to answer the question, 'What is an outdoor living space?'
In this post, you can find out what an outdoor living space is, what can go into one, and more. Keep reading to find out!
What Is An Outdoor Living Space?
You create an outdoor living space when you transform your backyard into an area that allows you to enjoy the outdoors without leaving the comfort of your home. The four parts necessary to create an outdoor space are a stone structure, a wood structure, a focal point, and landscaping. You can also add cool upgrades like surround sound speakers and light features.
An outdoor living area can be used for various activities, such as entertaining guests, relaxing, and spending time with family.
What Can Make Up An Outdoor Living Space?
When it comes to outdoor living spaces, the patio is king. A well-designed patio can serve as an extension of your home's indoor living space. It can provide a comfortable and inviting spot for entertaining, relaxing, and spending time with family and friends.
A deck is a perfect addition to any home that wants to extend its outdoor living area. Not only does a deck provide an attractive place for entertaining guests or enjoying a quiet evening alone, but it can also increase the value of your home.
When designing your deck, be sure to take into account the size of your outdoor space and the style of your home. A simple platform deck may be all you need if you have a small yard. On the other hand, a larger outdoor space can accommodate a more elaborate design with multiple levels and built-in features.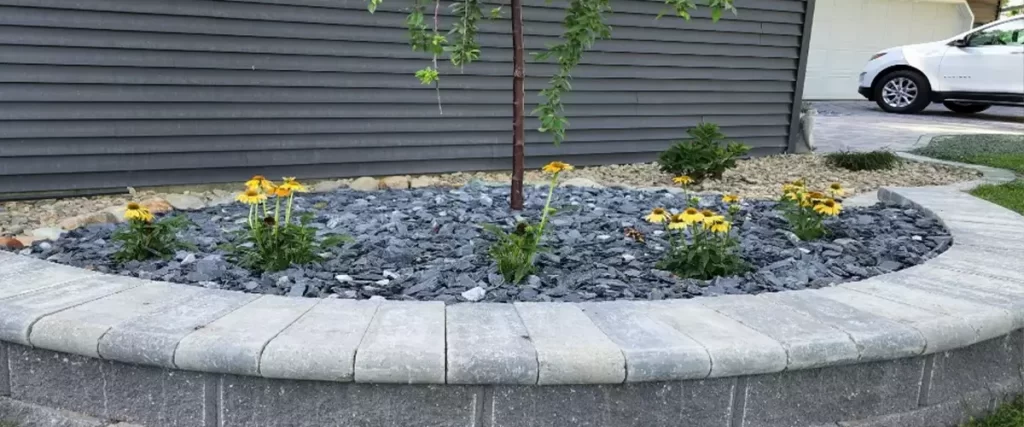 When it comes to outdoor living spaces, landscaping is critical. The right mix of plantings can create a stylish and functional space, providing privacy, shade, and a sense of separation from the rest of the world.
The proper landscaping can turn any outdoor space into a comfortable oasis, perfect for entertaining, relaxing, or simply enjoying the fresh air. Plus, with a bit of creativity, landscaping can also help to boost your home's curb appeal and value.
One way to make outdoor living spaces stand out is to include a water feature. Water features come in various shapes and sizes and can be customized to fit your specific needs.
Whether you choose a simple fountain or a more elaborate waterfall, a water feature can add beauty and tranquility to your outdoor living space. In addition, it can also provide a refreshing spot to cool off on hot summer days.
A fire feature is a great way to add a touch of luxury to outdoor living spaces of any design. Whether you choose a traditional wood-burning fire pit or a modern gas-powered fire table, a fire feature can help create an inviting outdoor retreat. If you're interested in adding a fire feature to your outdoor living space, be sure to check out our guide to the best fire pit brands.
A fire pit or outdoor fireplace is also the perfect way to extend the use of your outdoor living space into the cooler months. Not only do they provide warmth and light, but they also create a focal point for gathering with family and friends.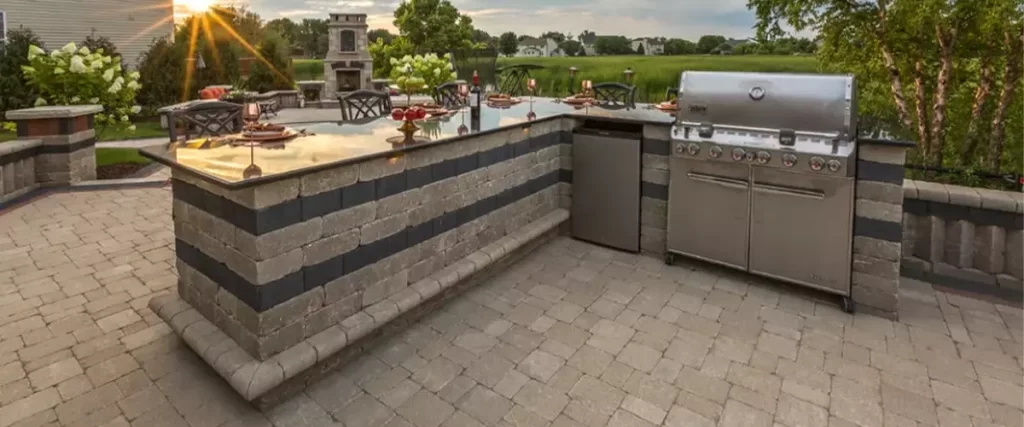 An outdoor kitchen is a high-end addition to an outdoor living space. It allows you to enjoy the outdoors while still having all the conveniences of a kitchen.
Outdoor kitchens can be as straightforward or as elaborate as you want. You can choose a small refrigerator, sink, and grill, or go all out and include a pizza oven, dishwasher, and kegerator. No matter what you decide to have, an outdoor kitchen will make outdoor spaces more enjoyable.
A retaining wall is a great way to add function and beauty to your outdoor living room. Functionally, retaining walls can help to control soil erosion and runoff. Aesthetically, retaining walls can add visual interest and create different levels within the outdoor space.
You can use a retaining wall to create a more usable outdoor living room. Building a retaining wall can level off an uneven grade, creating a flat surface for entertaining or relaxing. You can also use a retaining wall to create raised planting beds, adding interest and height to your landscaping.
Pergolas are structures with an open lattice of beams, typically made of wood or composite materials. They can be freestanding or attached to a house or other building.
Pergolas provide shade and can be used to support climbing plants. They also create an outdoor living room, defining a space for entertaining, dining, or simply relaxing. Plus, they add instant curb appeal and can even increase the value of your home.
A gazebo provides a shady spot to relax, entertain guests, or simply enjoy the outdoors. It can also be a beautiful focal point in your yard or garden. There are many different styles of gazebos to choose from, so you can find one that fits your taste.
Other Outdoor Room Additions
You can also include a:
Outdoor string lights
Swimming pool
Entertainment center
Roofed structure
Benefits Of Outdoor Living Spaces
Perfect For Guest Entertainment
Outdoor living space is one of the perfect places to entertain guests during the outdoor entertaining season. Building a beautiful outdoor living space is a fantastic solution if you love to host but don't have a lot of indoor space. You can have BBQs, pool parties, and more without worrying about overcrowding your home. Plus, with a covered area, you can keep the party going even if it starts to rain.
You'll want to get some waterproof patio furniture. Patio furniture comes in many styles and colors, so you'll be able to find a set that matches your home.
An outdoor living space can give you a place to relax and unwind after a long day. Whether you want to sit back in a comfortable chair with a good book or entertain friends and family, an outdoor living space provides the perfect venue for doing so. You'll be able to enjoy the fresh air and beautiful surroundings while still being close enough to your home should you need anything.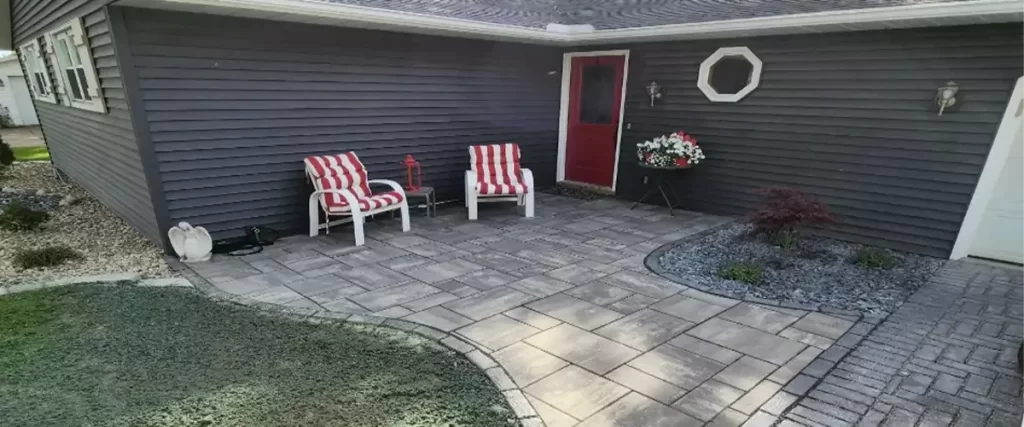 Outdoor living space is also a great way to extend your home's living space. During the warmer months, you can move your living room or dining room outside to create an outdoor dining area. This is especially beneficial if you live in a small home where indoor space is at a premium. By moving your furniture outside, you can create a whole new area for relaxing and entertaining.
Finally, outdoor living space can add value to your home. If you're considering selling your home in the future, outdoor living space is a great way to increase its value. Homebuyers are always looking for homes with great curb appeal, and an outdoor living space definitely has that.
Considerations When Installing Outdoor Spaces
What will you mainly be using the space for?
Is there a particular focal point you want?
How much maintenance are you willing to do?
What kind of flooring do you want?
What's your year-round weather like?
Get Your Ideal Outdoor Living Space With Farrell's Lawn & Garden Center
Now you know the answer to 'what is an outdoor living space!' If you have a wood and stone structure, focal point, and landscaping, you'll have a proper outdoor living space in your backyard. You're sure to find the perfect design for your home with so many different options.
You can always fill out our contact form to get design advice and more! Let's start creating your personalized outdoor living paradise today.