We can't wait to meet you!
Keep your phone close as we'll be reaching out to you shortly to discuss your landscaping needs. If you want to talk to someone now, find us directly at:
Get more useful information by visiting our FAQ Page.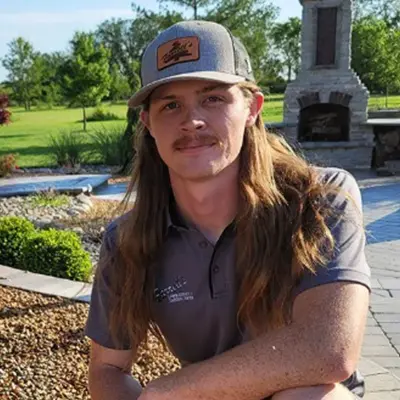 Clayton Farrell, Owner of Farrell's Lawn & Garden Center
Or read what others have to say about us below.
I've been working with Clayton for awhile now and understanding how he runs the business at Farrell's.
I'm impressed with how professional and thought out the operation is. I know Clayton cares deeply about his clients as well as his team. I would trust him to provide a great client experience on any landscaping project!
Clayton was great to work with, very professional and friendly. He listened to what we wanted and designed the sidewalk and steps.
He replied promptly to us with any info about the project. Attached is a before pic. Can't wait to post the completed pic.
My wife and I are very happy with the service which we had performed by Farrell's. Clayton is very personable and understanding. Juan and Orlando did an amazing job with the patio.
In February, we had a water line break in our front yard and we had a mound of clay for a couple months. Now, the mound has been leveled and hydro seeded. We are looking forward to a nice lawn.