Fence Installation In Swanton, OH
Improve the security and seclusion of your property with a sturdy fence!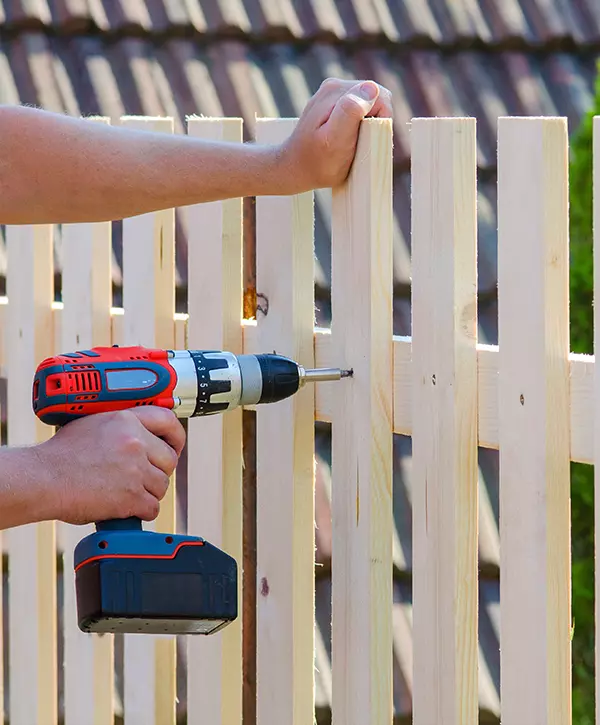 Are you in search of a high-quality fence installation service in Swanton, OH? Well, your search ends here! As one of Ohio's premier landscaping companies, we are eager to collaborate with you on your project and give you a lasting and beautiful fence. 
At Farrell's Lawn And Garden Center, your satisfaction is our utmost priority, and we are committed to providing you with exceptional care and service. Whether you want a common cedar fence or an upscale wrought iron ornamental fence around your pool, we're taking care of everything!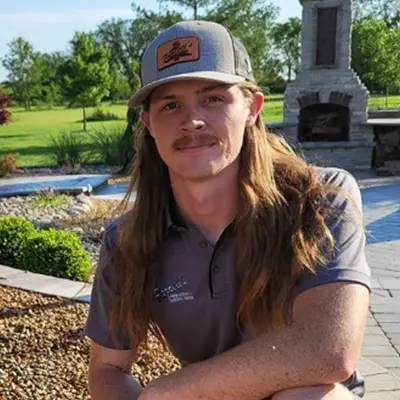 Clayton Farrell – Owner of Farrell's Lawn & Garden
Clayton has been an active part in the family business for as long as he can remember. As the proud owner of Farrell's 4-decades-old legacy, he continues to show his talent and commitment by designing, installing, and maintaining Ohio's and Indiana's landscapes.
Work With A Fence Installer That Puts You First
From obtaining local permits to providing detailed cost breakdowns, our expertise is at your service as you embark on the transformative journey of determining whether a new fence can truly revolutionize your yard. We're taking your project further with perks no other fence installer in Swanton offers.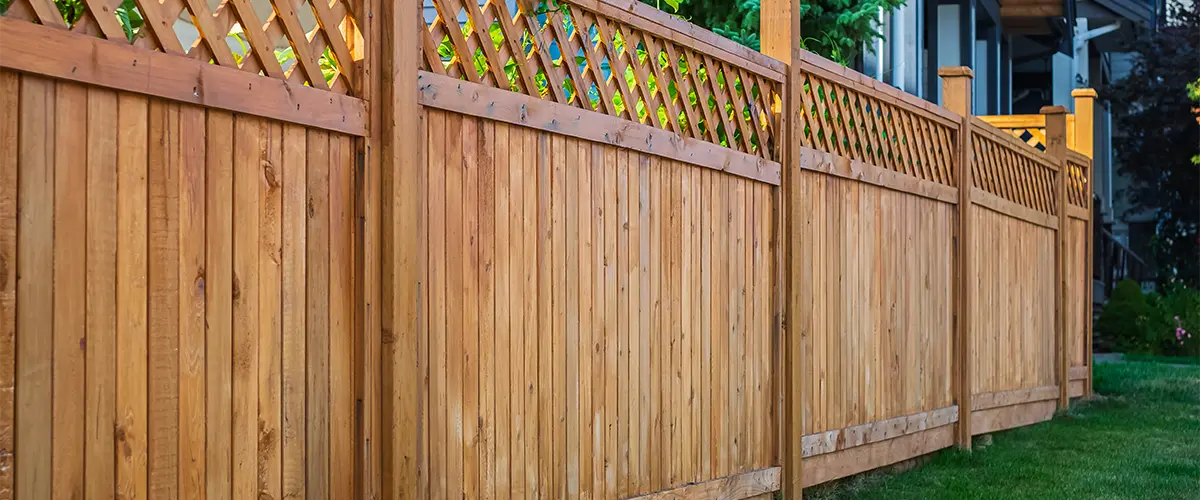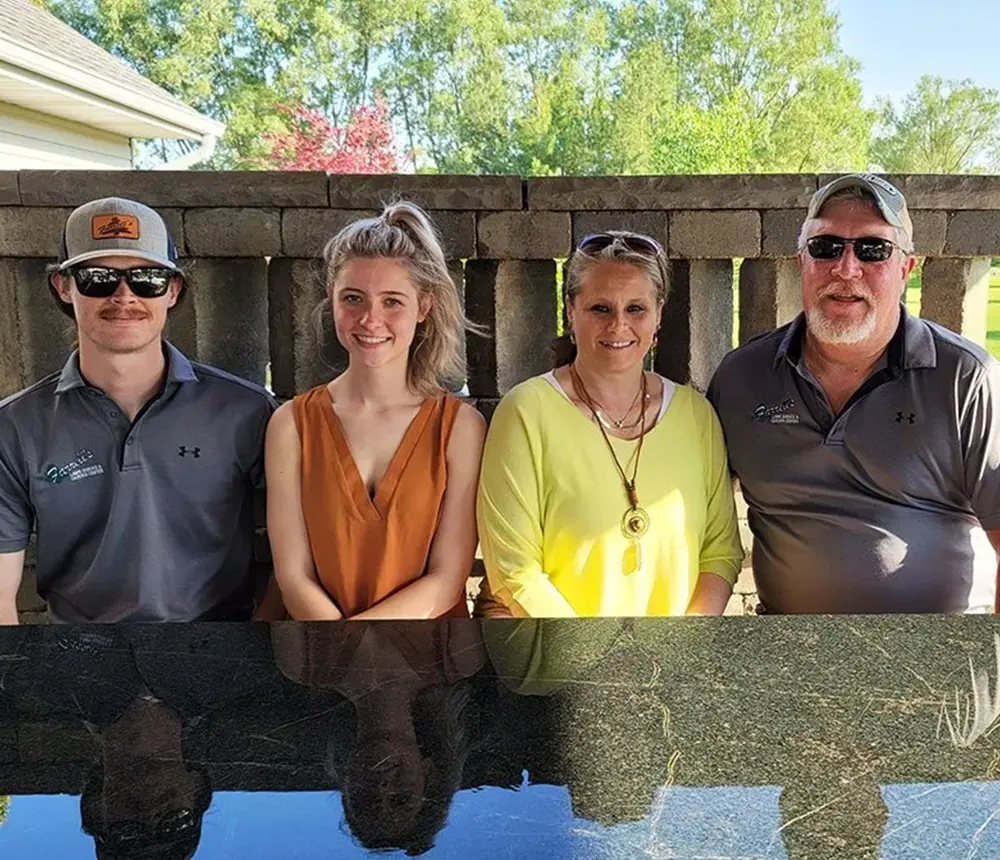 We are here to help you with any fencing questions you may have. Reach out to us at (419) 298-5377 or send us a message with the specific details of how you envision your ideal fence. We look forward to helping you bring your vision to life.
Homeowners Love Working With Us!
Our team at Farrell's Lawn And Garden Center has earned the trust and satisfaction of your neighbors, but let's hear this from themselves. Check out their reviews below.
Great selection at their shop and greenhouse. Landscaping crew does phenomenal work.
The interaction's that I have had with the owner of Farrell's L&G have always been courteous and professional. I would highly recommend them for you needs!
Average Fence Installation Cost In Swanton, Ohio
Cedar fence installation costs vary based on project complexity and property requirements. On average, expect to pay $15 to $30 per linear foot for materials and installation. Cedar fencing is popular among Swanton, Ohio, homeowners for its natural beauty and durability.
What increases fence installation costs: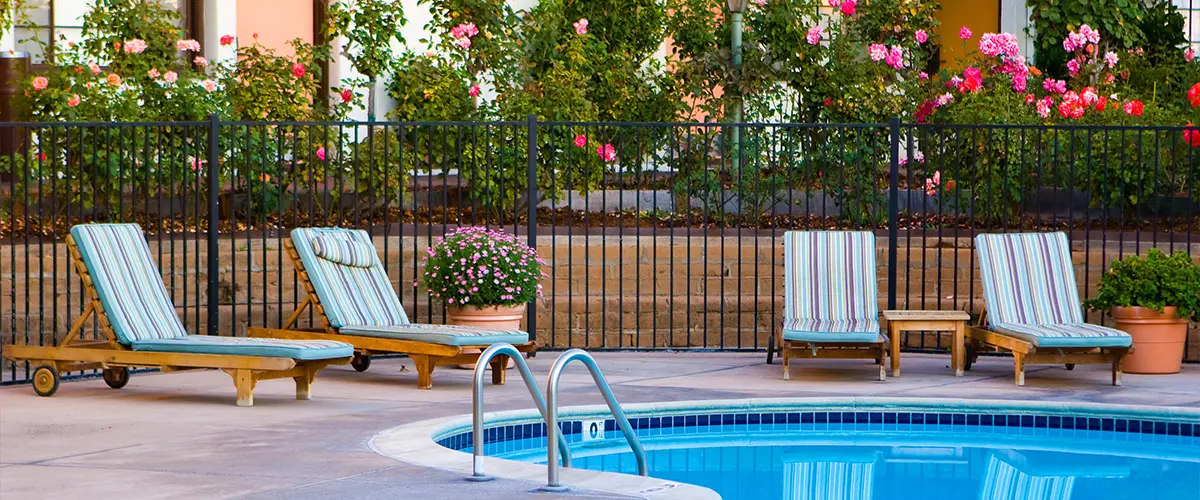 Fence Installation Cost By Materials
| Fencing Material | Average Cost Per Linear Foot |
| --- | --- |
| Wood | $15 – $33 |
| Vinyl | $13 – $37 |
| Chain-link | $12 – $40 |
| Aluminum | $19 – $55 |
| Steel | $20 – $70 |
| Wrought iron | $25 – $50 |
| Composite | $20 – $40 |
| Wire fence | $1 – $6 |
* Prices are subject to change due to factors that impact labor or material costs. Contact us with your fencing needs so we can provide customized and accurate pricing.
Need a brand-new fence installed in under a week? Choose Farrell's Lawn And Garden Center! With our exceptional service, we can have your new fence up and ready in just four days. Trust us for the convenience and quality you deserve!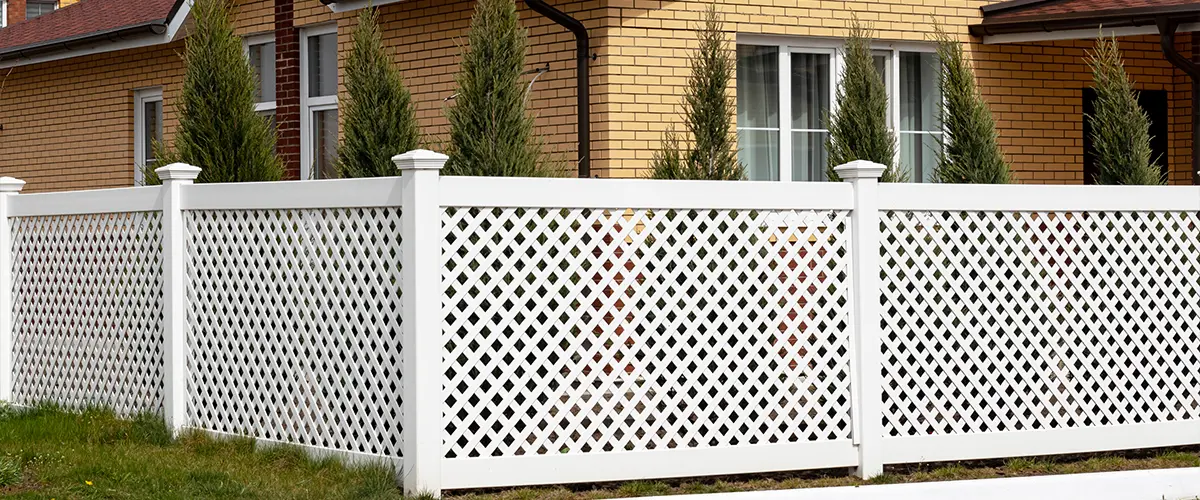 Don't Let Any Concern Stop You
With a track record of over 2,500 outdoor projects successfully completed, we fully grasp the apprehensions surrounding fencing projects. Rest assured, we've got you covered with expert solutions tailored to your needs!
Fences are cost-effective home improvement projects that instantly enhance your property with added value, such as improved safety, privacy, and security. We also offer flexible financing options to get you started, even if you're currently unable to cover the costs.
Our team is dedicated to completing projects promptly, usually within two days. For larger yards or complex terrains, we may need up to 4 days. We prioritize minimizing disruptions to your schedule and surroundings.
Your New Fence In A Straightforward Installation Process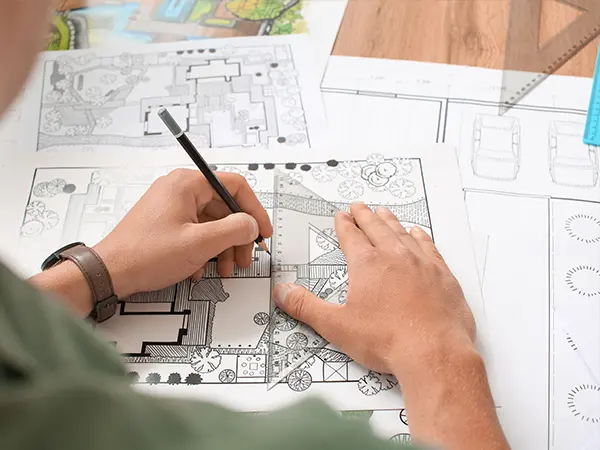 Request your free quote, and let's discuss your upcoming fencing project.
As soon as you're ready to begin, we will start working according to our schedule.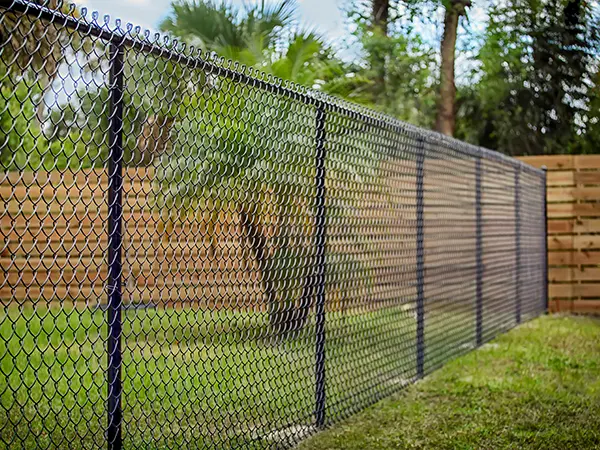 Your new fence will be ready as promised! Enjoy it!
Fence Installation In Swanton FAQs
A Fencing Service You Can Put Your Trust In
With Farrell's Lawn And Center, create the perfect space to make memories with loved ones or relax in your own private sanctuary. We prioritize excellence, using high-quality materials and providing prompt installation services.
Call us today at (419) 298-5377 to discuss your new fence project and experience the benefits of increased privacy, improved property value, and a beautiful outdoor space that will be the envy of the neighborhood. You can also message us, and we'll get back to you on a business day!
Workers were responsive and professional. In my opinion, good value for the cost!
My lawn used to be a pasture, over the last few years they have made it look great, highly recommend.
Other services you might be interested in...
Swanton, Ohio, is a charming village nestled in Lucas and Fulton Counties, known for its rich history and friendly communities. It is home to several notable landmarks, including the historic Swanton Train Depot, which takes visitors back to the days of the railroads' glory. The village also boasts the Oak Openings Preserve Metropark, offering a unique blend of sand dunes, savannas, and wetlands, making it a paradise for nature enthusiasts. Other places of interest include the Pilliod House and the Swanton Public Library, reflecting the architectural grandeur of the past.