Create a thriving landscape from design to installation in Bryan, Archbold, Defiance, Napoleon, Swanton, and more of Ohio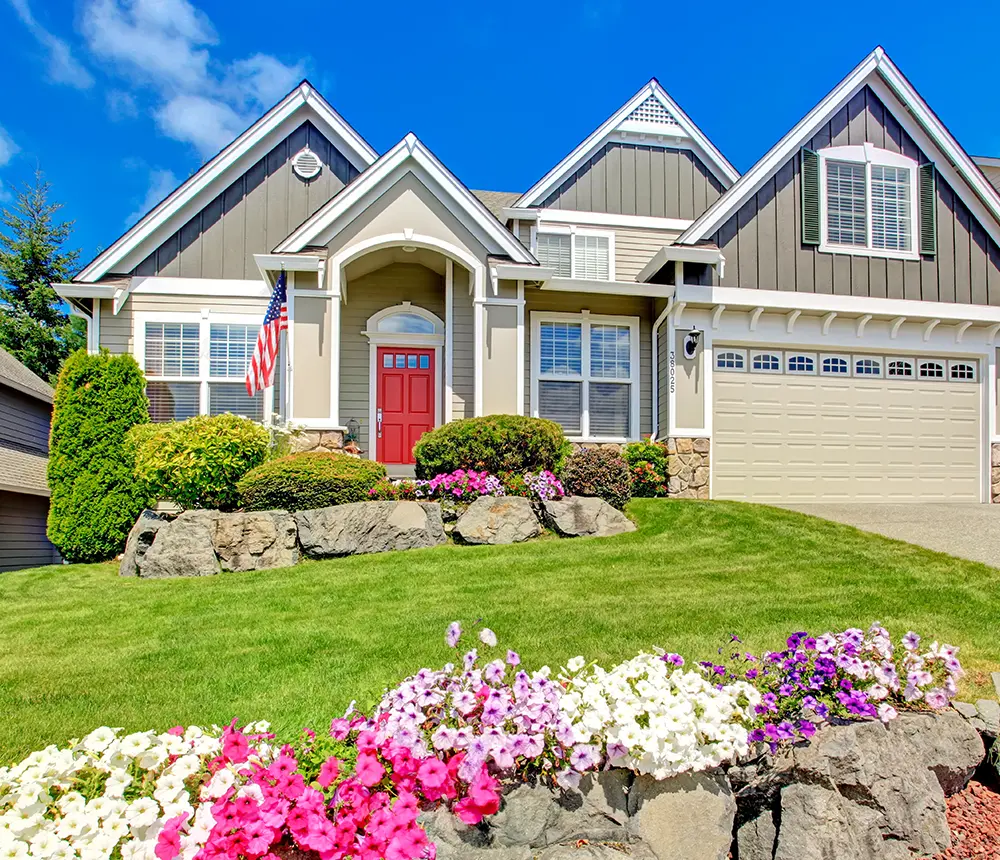 Scroll down to discover landscape installation options, process, and pricing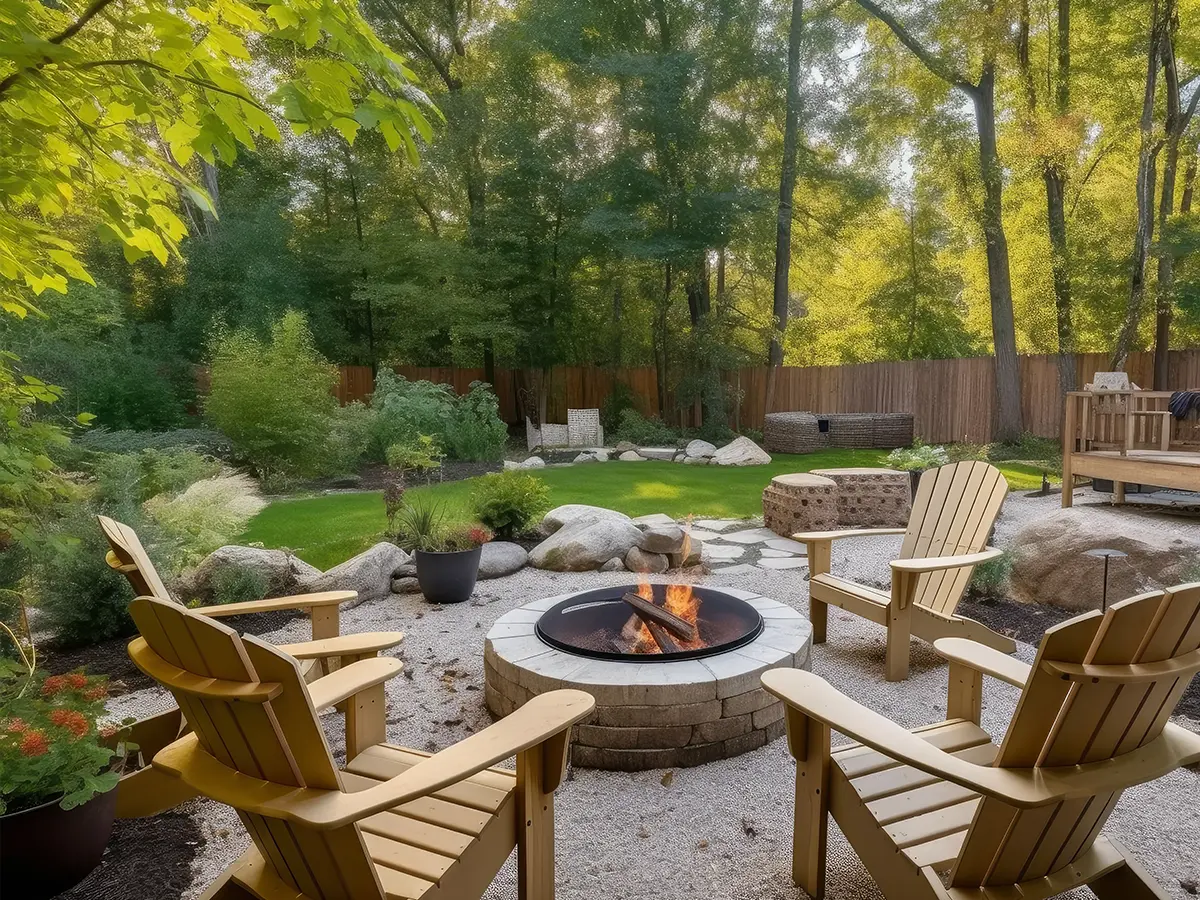 Complete Design-Build Landscaping
Our specialty at Farrell's is to transform your outdoor space into a stunning oasis. Our focus on low-maintenance landscaping means you'll spend less time and effort mowing, watering, and tending to your plants. And with a 3D landscape design, you get to see how everything looks before we get to work and make adjustments as needed.
Surround yourself with your favorite plants, create a usable patio that you can enjoy all year round, and have it all designed in a way that complements your home.
We're here to help you with a complete design-build landscaping service that brings out the beauty in your surroundings.
With our landscape installation service, you can enjoy:
A Thriving landscape, Expertly Installed
Landscape Installation FAQs
Your landscape installation includes various steps to transform your outdoor space:. removing overgrown shrubs, leveling planting beds, installing brick edging, planting new vegetation, applying weed barrier fabric, adding ground cover stone or mulch, watering the plants, and fertilizing.
Farrell's Lawn & Garden Center also provides a 1-year warranty for all plant material and a 5-year warranty for workmanship, ensuring the longevity and quality of the installation.
The duration to complete a landscaping project varies depending on scale and complexity. Smaller projects may be completed within 3 days, while more extensive projects can take up to 4 weeks or longer. We'll discuss and establish the timeline during the planning phase, where we'll set clear milestones for each step.
Yes, as mentioned before, we do offer a warranty on your landscape installation. Enjoy a 1-year warranty for all plant material that ensures their health and survival, and a 5-year warranty for any workmanship.
The cost of a landscape installation job can vary depending on factors such as the size and complexity of the project, the chosen plant and material options, stone choices, and edging preferences.
Typically, landscaping projects range from $10,000 to $85,000. The specific cost will be determined during the consultation process, considering your specific requirements, design choices, and scope of work.
Your landscaping project will be carried out by one of Farrell's Lawn & Garden Center's in-house crews, comprised of trained, certified, and experienced landscapers.
Depending on the project's scope and timeline, there may be multiple crews working simultaneously to ensure efficient progress.
A foreman will be assigned to your project as the main point of contact throughout the installation, ensuring effective communication and coordination.
The best kind of landscape installation project in Ohio is one that achieves a balance between landscaping and lawn, creating a usable and easily maintained outdoor space.
Many of our clients opt for low-maintenance plant options that require minimal effort to upkeep, allowing them to enjoy the beauty of their landscape without excessive maintenance tasks.
Landscaping Pricing Case Studies In Ohio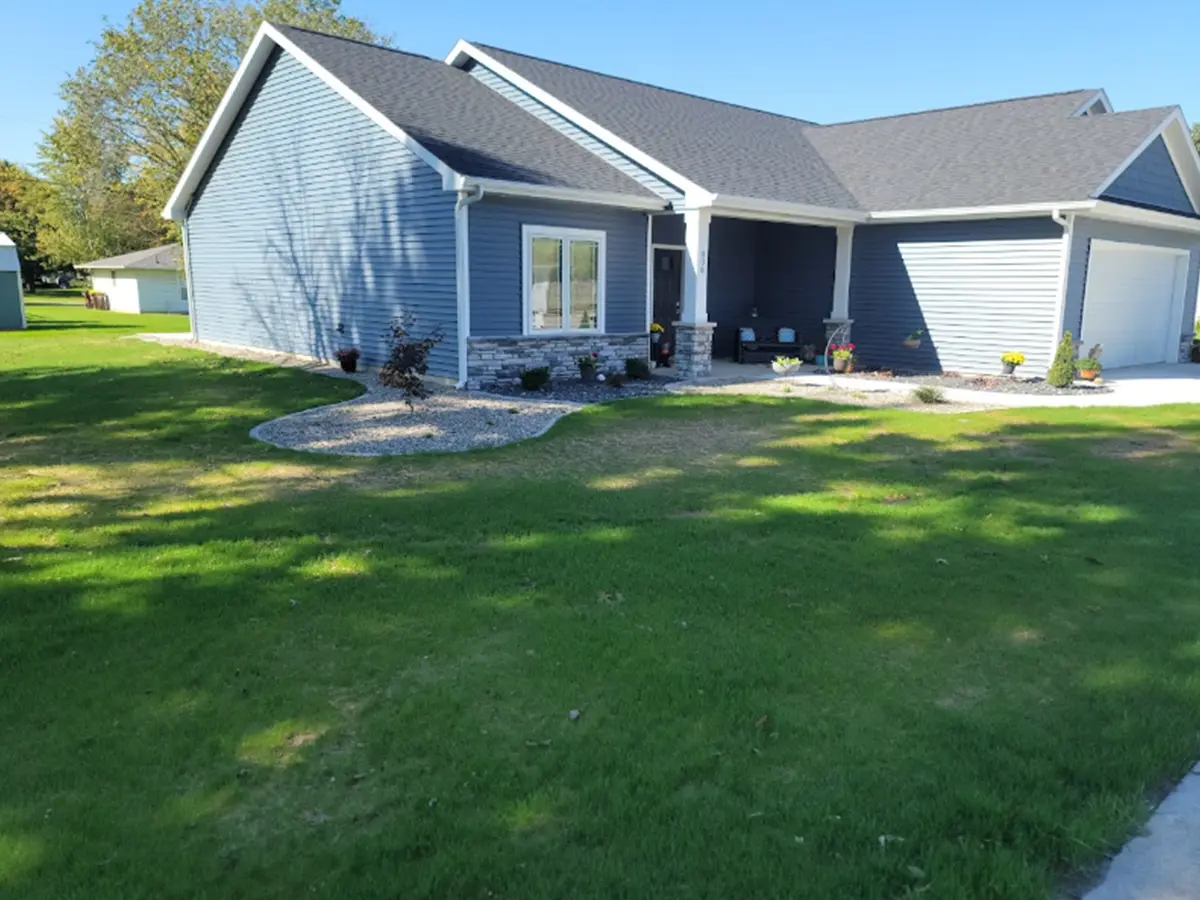 New home construction landscape in Hickville, OH
This full-home landscaping project included:
The project was quoted at $15k, where the landscaping around the house was $10k.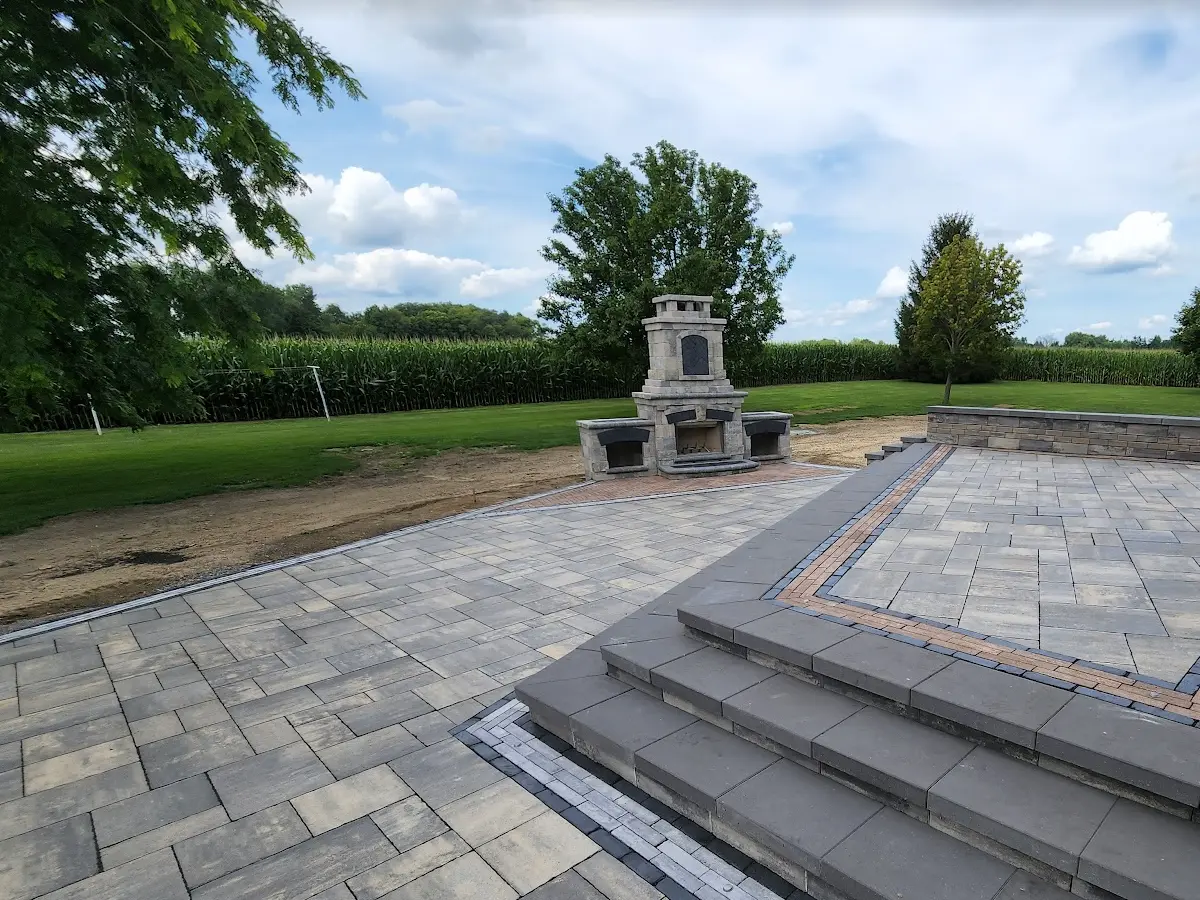 Landscaping and patio installation in West Unity, Ohio
This landscaping and patio project included:
The landscaping part of this project (paver patio not included) was quoted at $47k, with the walkway alone being $15k.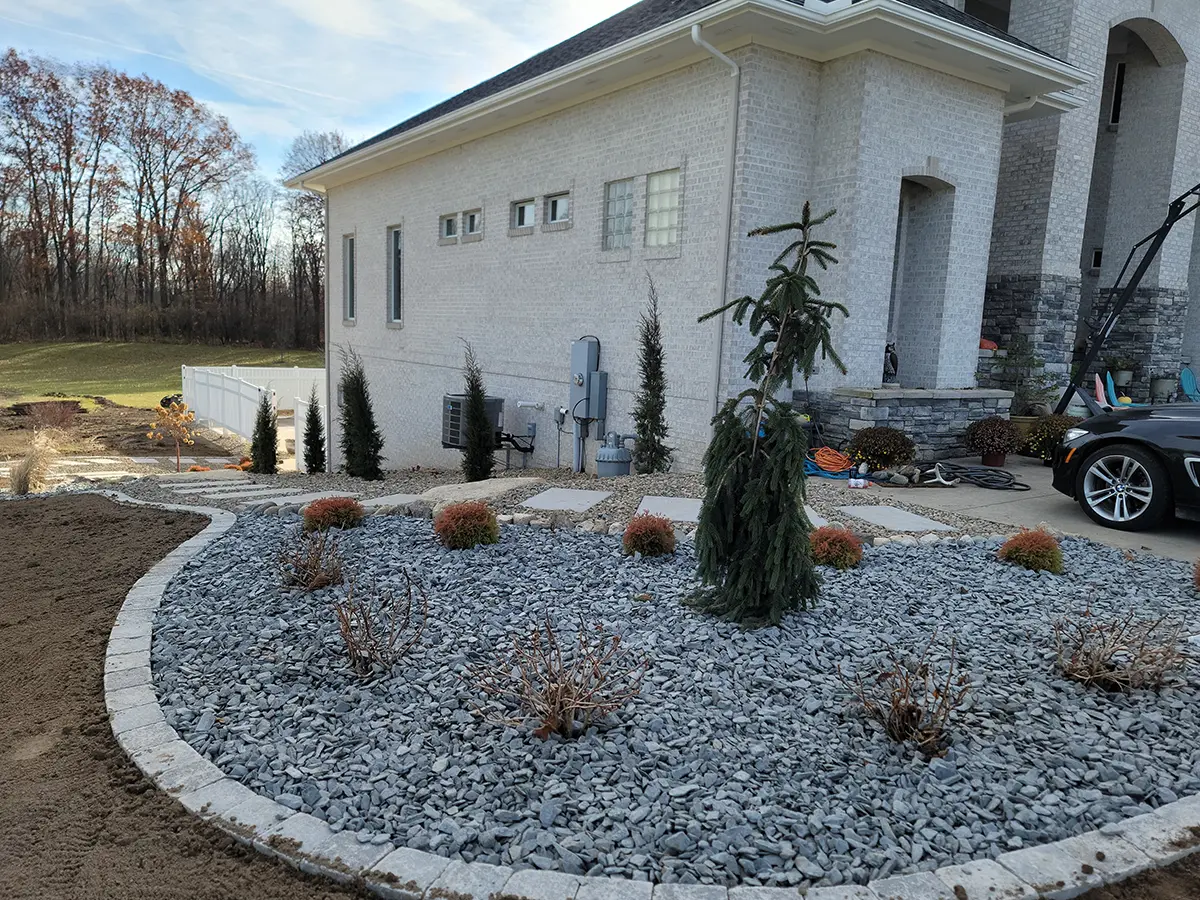 full home landscaping and steps leading down to pool and patio in Bryan, Ohio
This hardscaping project included:
The project was quoted at $81k, where the patio and fireplace area added $20k.
Make use of every inch of space and get a perfect landscape. Get started now, it only takes a minute.
From Start To Finish, Your Landscape Done In 3 Steps
With our experience in landscape design and great attention to detail, your home will look picture-perfect, from the front yard to the back yard.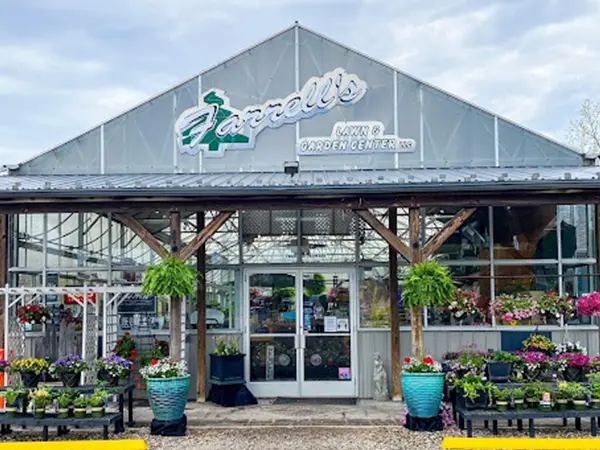 Let's talk about your landscape needs, favorite plants, and how you plan to use the space. A 3D design allows you to adjust things to your liking before we get to work.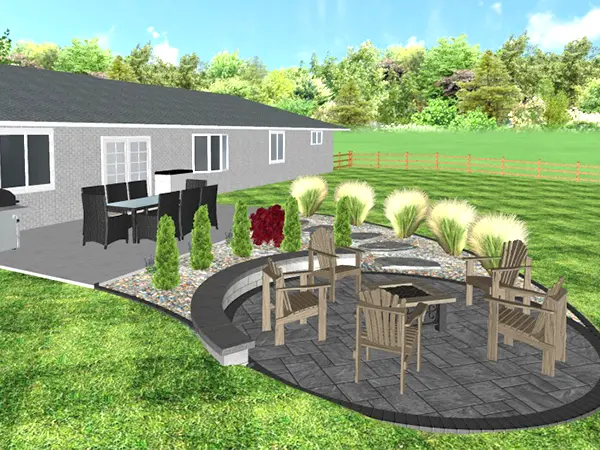 Once the design is complete, we order the planting materials. Next, our trained technicians build, cut, prepare, and install every piece of your landscape to perfection.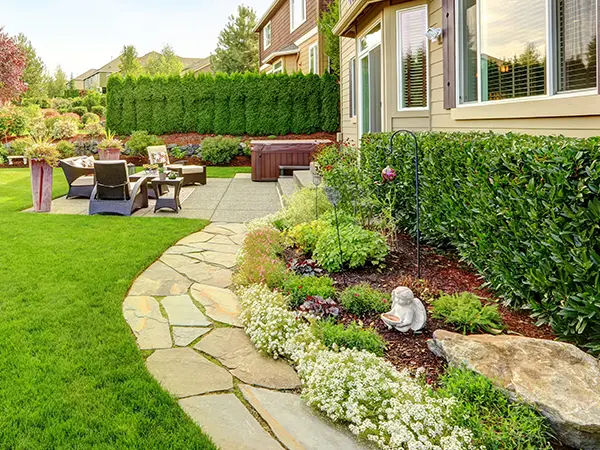 Come home to a thriving landscape that improves your home's curb appeal, helps you relax, and doesn't require tedious hours of maintenance.
Bringing together the best brands and technologies for your landscape
We guarantee a flawless, durable landscape by using the best materials and brands in the industry.
Proud To Have Helped Homeowners Like You
When taking on a new project, we strive to meet all our customers' expectations and even go beyond them. Here's what they say about their experience:
Clayton and Kevin were great. They went above and beyond. We are very pleased with the unique design and ultimate appearance.
They checked in with us often and remained attentive to our needs. Would use them again.
After having our yard displaced, we had Farrell's reseed the yard and replace some overgrown trees and shrubs. We could not be more happy with the the results. 
Clayton and the crew exceeded our expectations with their work ethic and attention to the most minute details.
Farrell's lawn and garden center was very helpful on the planning and executing our landscaping project. The staff was very knowledgeable regarding the products that were used in our project.
The staff is readily available to answer any questions you may have and to assist in anyway possible. We could not have done this project without their expertise knowledge and assistance.
Finally, a landscaping company that understands your needs
Turn your landscape into a captivating sight and enjoy it for years to come
From the cuts of the pavers to the durability of our materials, we leave no stone unturned in ensuring that your project stands the test of time. Our work doesn't just look exceptional upon completion; it remains stunning for years to come.
We offer more than patio installations and landscape designs at Farrell's. We provide a complete range of services to transform your outdoor space completely. Consultation, design, and build, we take care of everything.
Enjoy your landscape worry-free with Farrell's 5-year workmanship warranty on hardscaping and a 1-year warranty on plant material. Should anything go wrong with any detail of your project, we have your back.
Increase The Value Of Your Property With A Perfect Landscape