Ice Removal Service In Bryan, OH
Don't let the winter months slow down your business.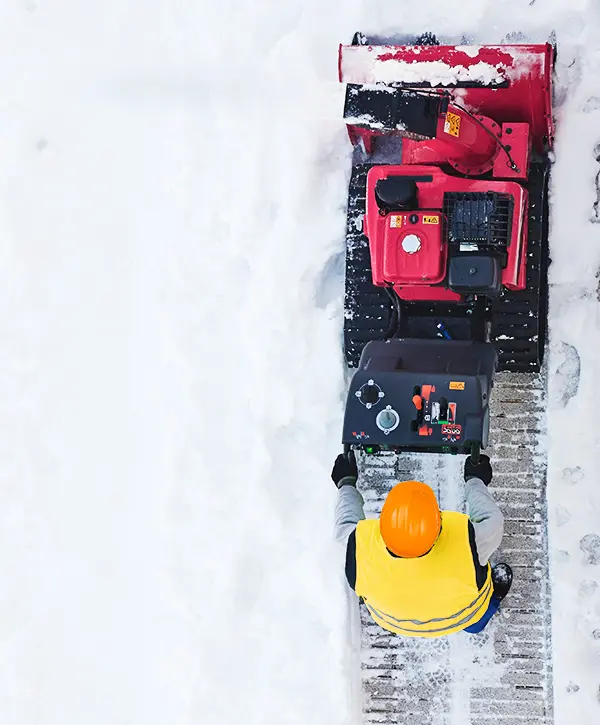 Ice removal services play a crucial role in ensuring both personal and property safety during the harsh winter months here in Ohio. 
Ice build-up can pose a significant fall risk, leading potentially to serious injuries. In terms of property safety, the weight of accumulated ice can strain the structural integrity of your home, particularly on the roof, gutters, and decking. Timely and proper ice removal can prevent damage, saving homeowners substantial repair costs.
Farrell's Lawn And Garden Center offers a professional ice removal service in Bryan, OH, that ensures a winter without any unpleasant events.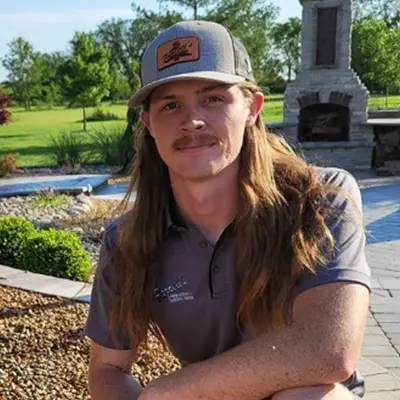 Clayton Farrell – Owner of Farrell's Lawn & Garden
With a wealth of experience and a passion for creating breathtaking outdoor spaces, Clayton is dedicated to implementing efficient hardscaping solutions that look amazing on your property. As the proud owner of the well-known Farrell's Lawn And Garden Center, Clayton works to build beautiful outdoor spaces you love to spend time in.
3 Reasons You Need To Remove Ice From Your Property
Snow and ice cause the most serious issues on your property and pose the ugliest threat to your safety. Below are 3 reasons you need to immediately remove ice from your home in Bryan, OH, or anywhere else in OH.
Freeze And Thaw Cycles Damage Your Foundation
Freeze and thaw cycles can wreak havoc on your foundation walls. This typically begins when water seeps into the tiny cracks and crevices in your foundation. When temperatures drop, the water trapped inside these cracks freezes and expands. This expansion forces the cracks to widen, weakening the structural integrity of your foundation. Upon thawing, the ice contracts, creating a void for more water to infiltrate, repeating the destructive freeze-thaw cycle. Over time, these cycles can escalate minor cracks into significant structural issues, potentially compromising the safety of your home.
Snow And Ice Will Make Your Home Difficult To Access
Excessive snow and ice can make your property challenging to navigate, hampering mobility and accessibility. Driveways and walkways can become treacherously slippery, increasing the risk of falls and injuries. Snow accumulation can obstruct entrances and exits, making it difficult to get vehicles in and out of your driveway. It can also hinder emergency services' access in case of a crisis. Additionally, the sheer physical exertion required to clear large amounts of snow can be daunting, leading to fatigue and possible health risks. Therefore, the timely removal of snow and ice is crucial to maintaining the accessibility of your home.
Ice Can Cause Trip Hazards
Ice can pose serious trip hazards, particularly in areas of foot traffic like walkways, driveways, and patios. The slippery nature of ice makes it easy for individuals to lose their footing, potentially leading to falls and injuries. It can be especially dangerous because it is often transparent and may blend in with the surface underneath, making it difficult to spot. Ice-covered stairs are another significant risk, as they may not only cause falls but also lead to severe injuries. Equally concerning is black ice, a thin, nearly invisible layer of frozen water that poses a severe slipping hazard.
What Our Past Customers Have To Say
During our 45+ years in the landscaping business, we've catered to thousands of customers. Here are some of their kind words.
Great people to work with. Applied grub killer to lawn and it is working great. On-time and on-budget. Highly recommend Ferrel's.
The interaction's that I have had with the owner of Farrell's L&G have always been courteous and professional. I would highly recommend them for you needs!
How To Remove Ice Safely From Your Property
Here are 6 steps you can take to remove ice from your property.
Step 1: Plan Your Approach
Before you start, it's necessary to strategize your ice removal. Identify the areas that require immediate attention, such as the driveway, walkways, and the entrance to your home. Prioritize these high-traffic areas to mitigate the risk of accidents.
Step 2: Arm Yourself with the Right Tools
Investing in the proper ice removal tools can make the process much easier and safer. Quality snow shovels, ice chippers, and snow blowers are excellent aids. Choose shovels with ergonomic handles to reduce strain on your back and shoulders.
Step 3: Employ De-Icing Salts
Applying de-icing salts or other melting agents can help break down the ice, making it easier to shovel away. These substances work by lowering the freezing point of water, thus melting the ice. However, exercise caution as some de-icing products can be harmful to your plants and pets.
Step 4: Remove Ice in Layers
Instead of attempting to remove thick ice in one go, it's easier and safer to chip away at it in layers. This method reduces the risk of slipping during the process and makes the task less physically taxing.
Step 5: Use Sand for Traction
For areas where ice cannot be fully removed or during thawing and freezing cycles, applying sand can provide much-needed traction. This can prevent slips and falls, providing a safe walking surface.
Step 6: Consider Professional Ice Removal Services
If you're still at your peak physical health, removing ice by yourself could be a good workout. If, on the other side, you're already in your senior years, undertaking this task can do a lot more harm than good.
If ice removal proves too overwhelming, or if there's potential for damage to your property, consider hiring professional ice removal services.
These experts have the appropriate training and equipment to tackle the task efficiently and safely, keeping your property clear and accessible throughout the winter.
Ice Removal Cost In Bryan, OH
The cost of professional ice removal in Bryan, OH, varies depending upon several factors.
In general, snow and ice removal cost in Bryan, OH, and surrounding areas cost between $50 and $150 for a one-time service. With our complete service, you can get 15 visits per winter at just $750. We'll clear the snow and ice on your walkway, driveway, and anywhere else you want!
Get A Professional Ice Removal Service
Professional ice removal services offer several significant advantages that can save you time, money, and effort.
Firstly, by hiring professionals, you are freeing up valuable time that you might otherwise spend on strenuous snow and ice removal. This saved time can be better utilized for other important tasks or simply for relaxation during the cold winter months.
Expert service providers possess state-of-the-art equipment to effectively eliminate ice and minimize potential harm to your property. Moreover, their expertise in utilizing de-icing agents correctly not only saves you money on supplies but also reduces the environmental impact.
Lastly, let's not forget the physical effort and potential health risks involved in removing ice. The task can be physically demanding, potentially leading to injuries or health issues, especially for those with underlying conditions. With professionals taking care of ice removal, you can rest easy knowing that your property is safe and accessible and you're not risking your health in the process.
Is Farrell's Lawn And Garden Center Your Best Choice?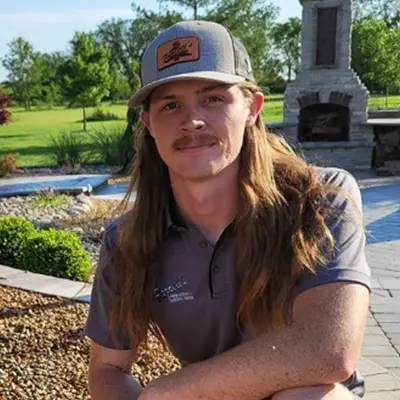 If you want a reliable ice removal service, our team of professionals can deliver!
At Farrell's Lawn And Garden Center, we prioritize you and your family, ensuring you can fully enjoy your property, even in the harshest winters. We address every aspect of the job to prevent problems, guaranteeing a smooth experience and a predictable snow and ice removal service that brings you comfort.
Give us a call at (419) 636-5429 or sign up right now for your snow and ice removal subscription this winter and catch a spot on our schedule!
Great place for snow plowing services! Also, love going in to shop! Everyone is so friendly!
Farrells have serviced my lawn and snow removal for over 8 years. Professional, prompt and affordable.