Add lasting value and expand your living area with our hardscaping services in Bryan, Archbold, Defiance, Napoleon, Swanton, Whitehouse, and more of Ohio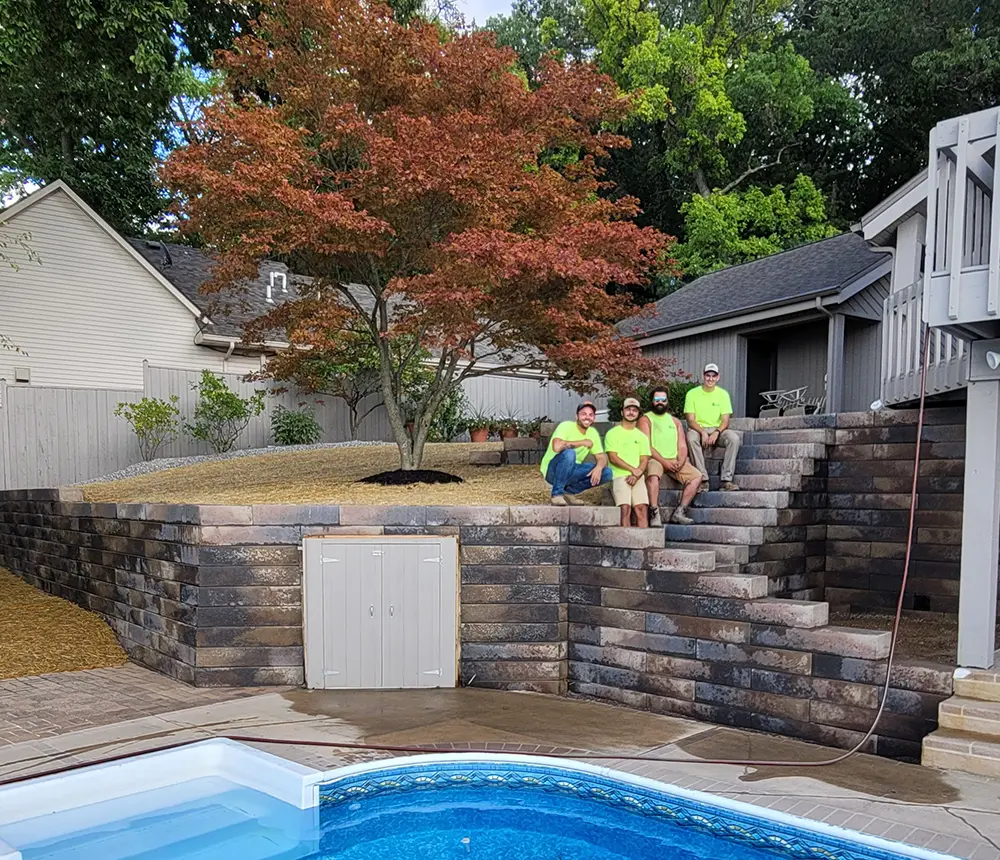 Scroll down to discover hardscaping options, process, and pricing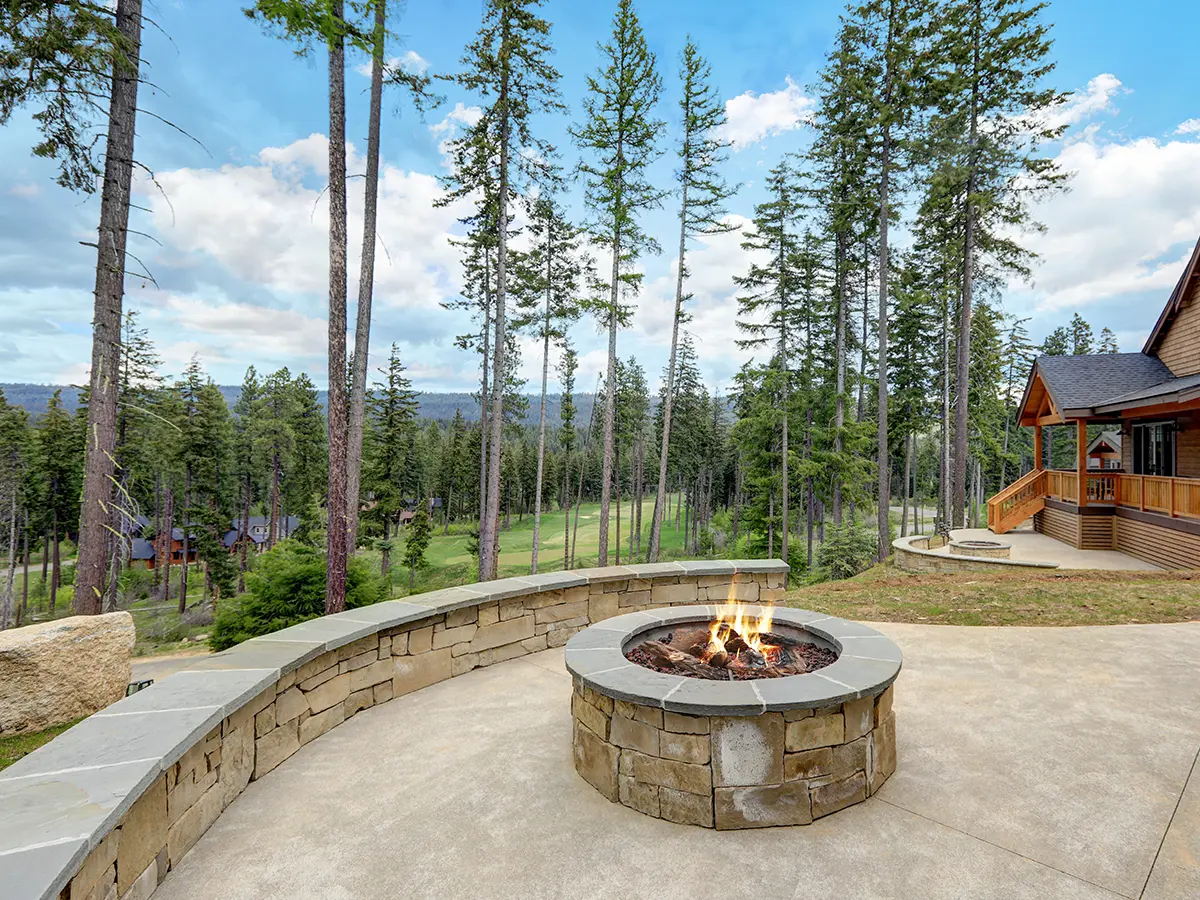 A Timeless Outdoor Retreat With Harsdcaping
Hardscaping enhances your outdoors by adding durable and practical features such as patios, retaining walls, and outdoor kitchens. It's the perfect way to blend the comfort of the indoors with nature's beauty. 
With its low-maintenance upgrades, hardscaping complements your landscape, reduces soil erosion, and helps define different areas in your yard, like a dining area, a fire pit area, or a quiet place for relaxation.
Steep slopes, uneven terrain, or areas with poor drainage can become purposeful spaces that add value and beauty to your landscape.
When you choose us for your hardscaping needs, you can enjoy:
Catch A Glimpse Of Our Past Hardscaping Projects
Before
After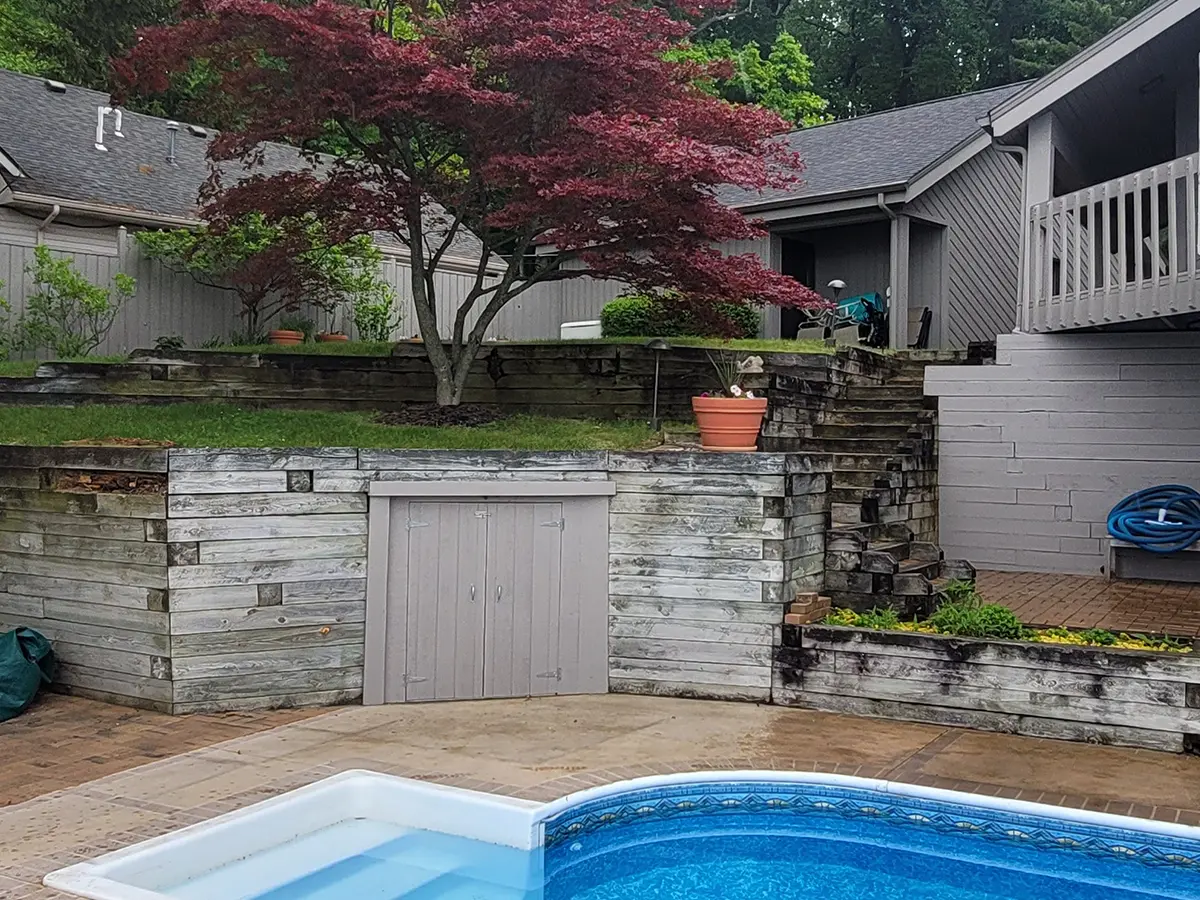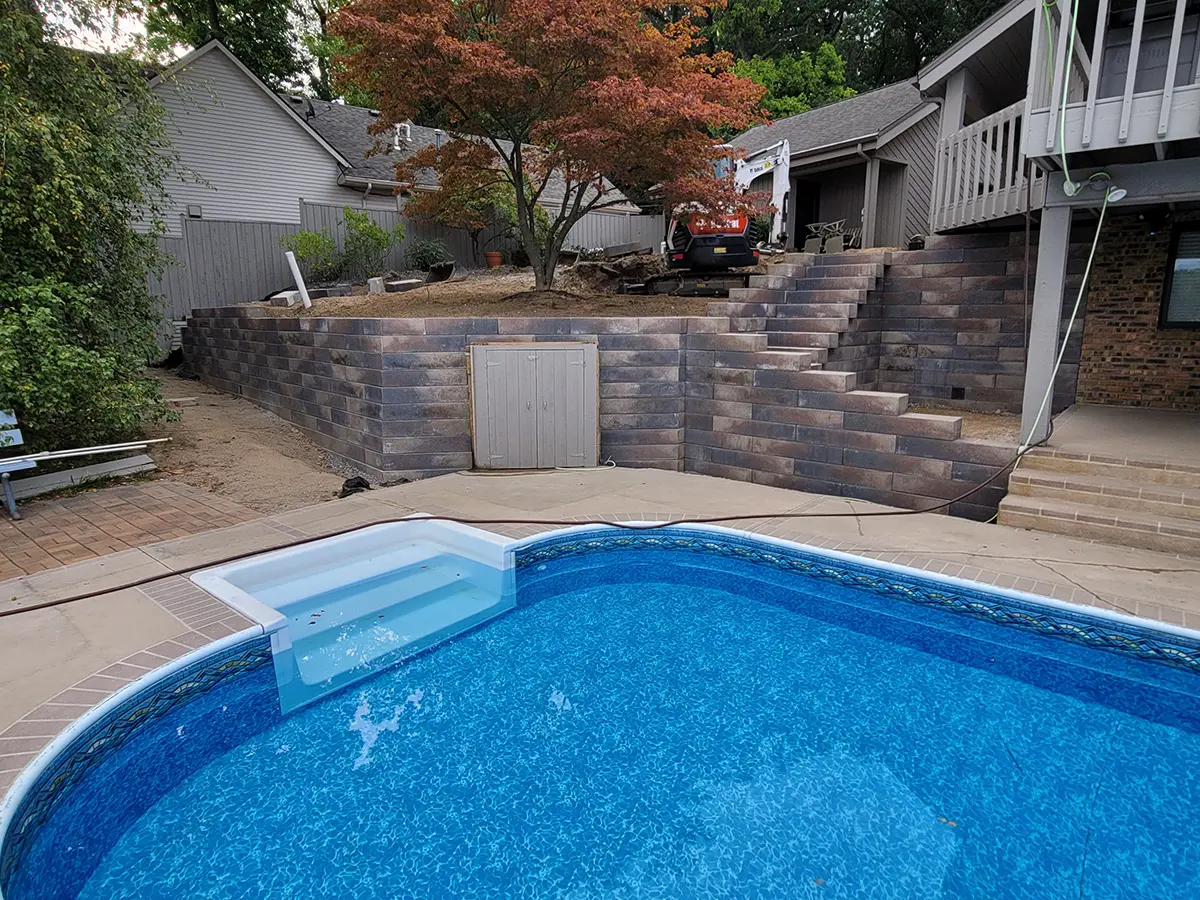 Before
After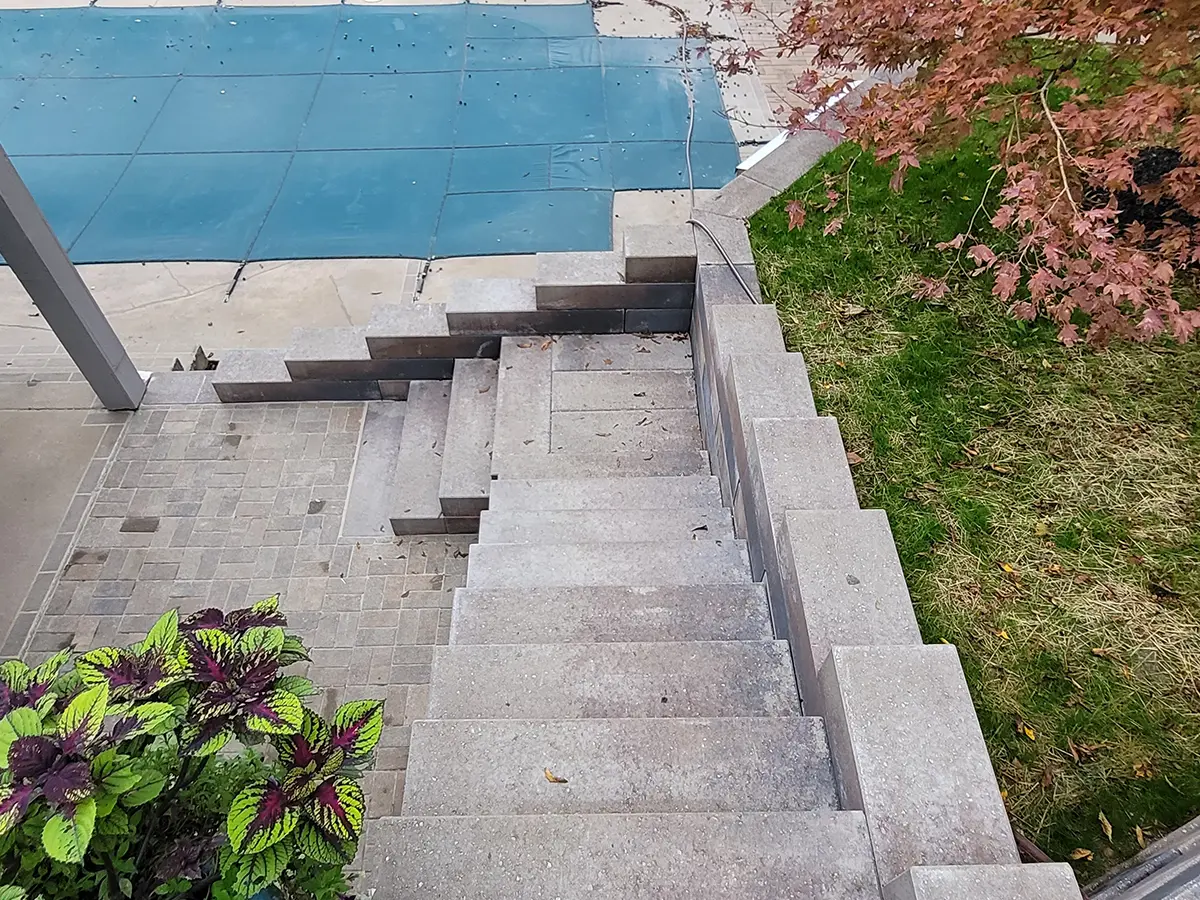 Before
After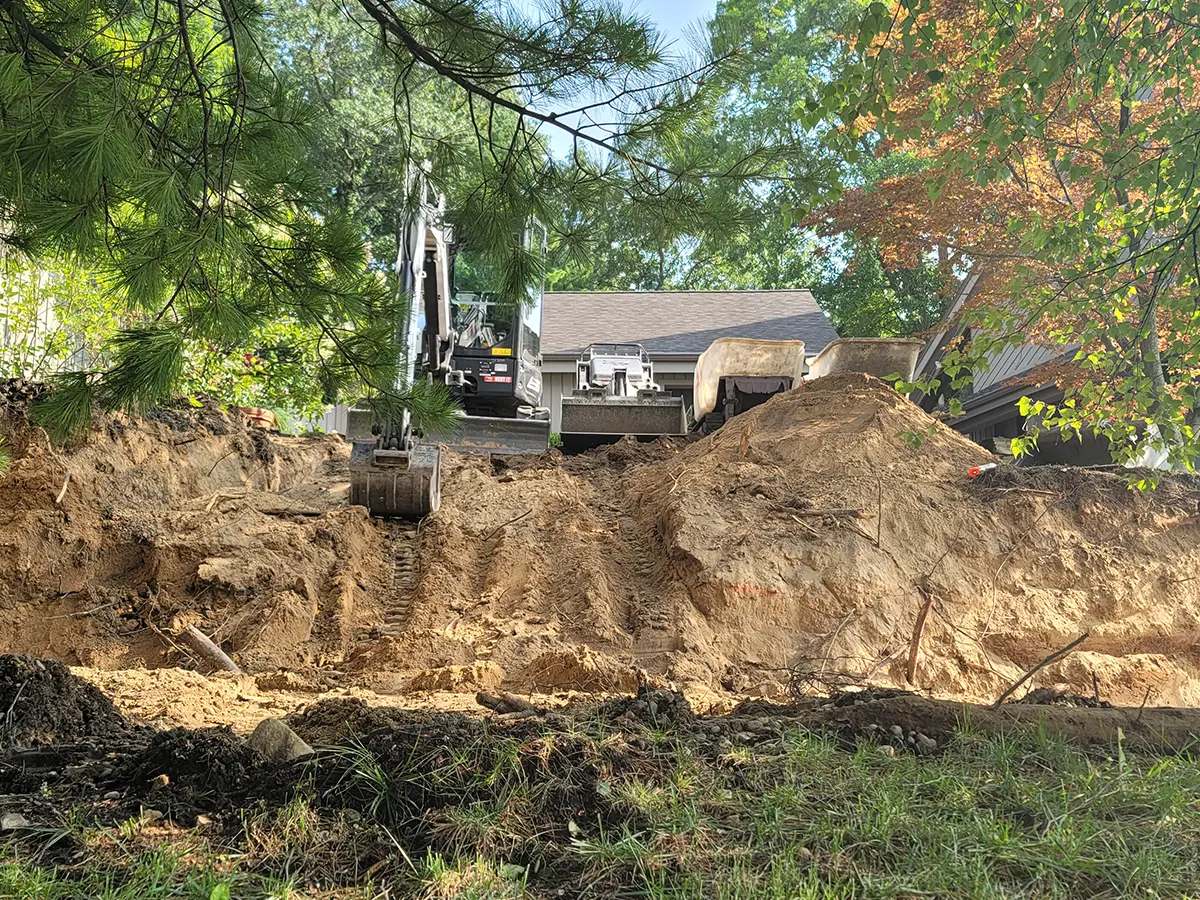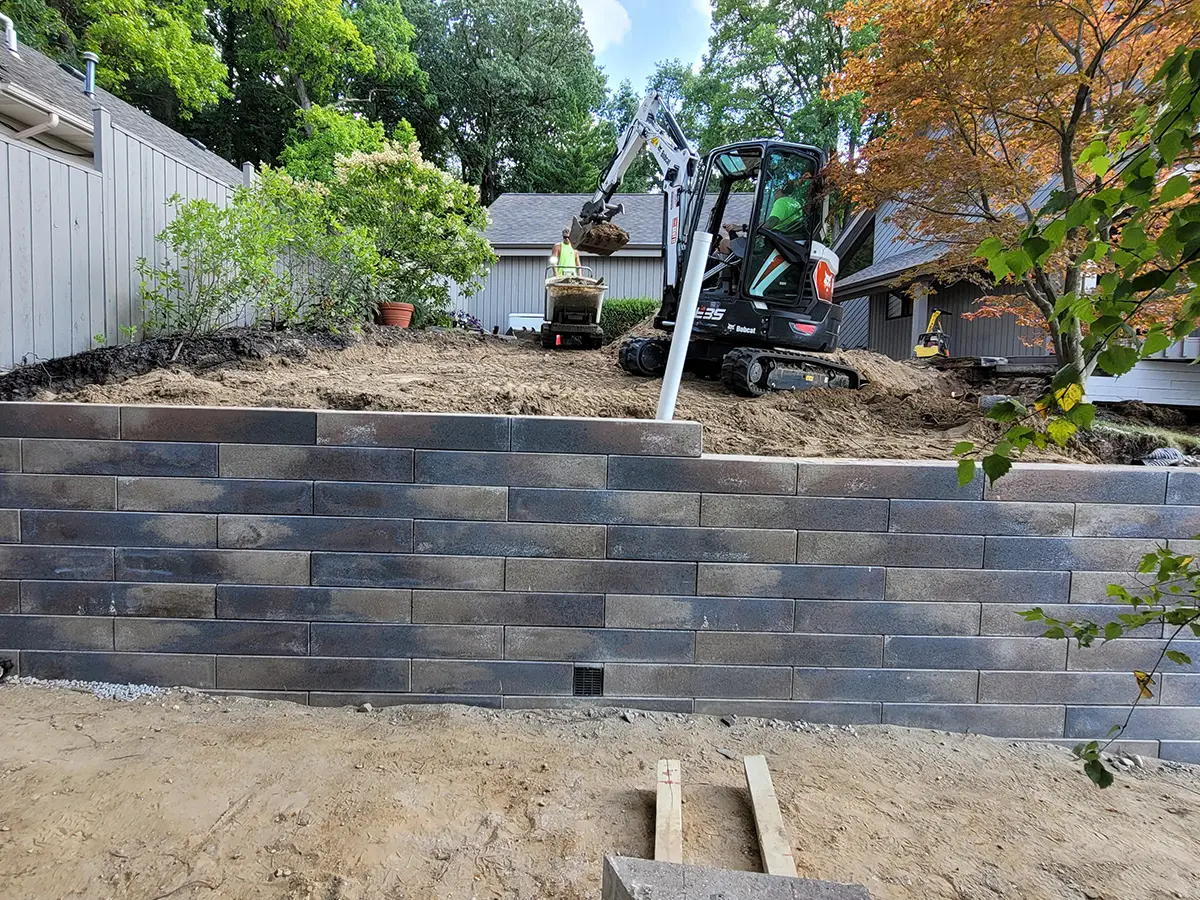 Before
After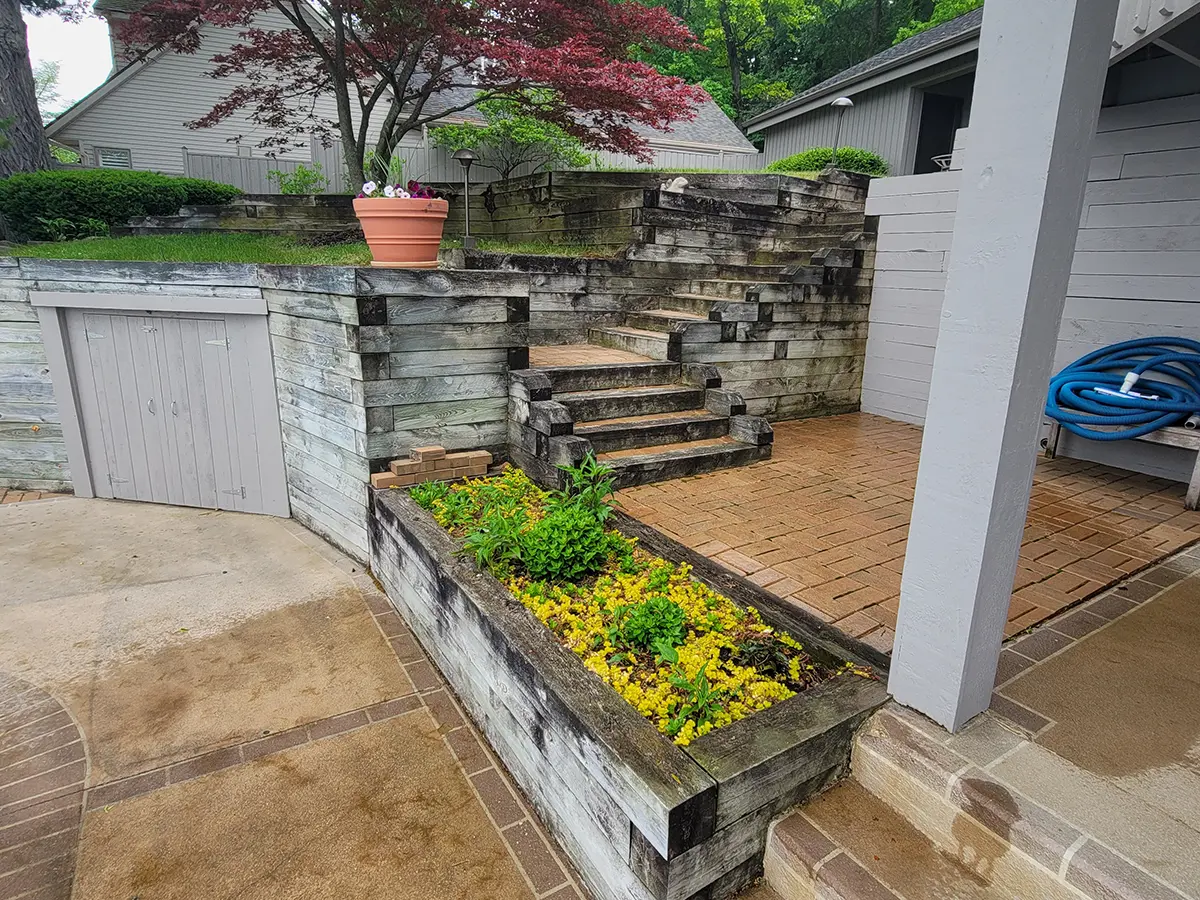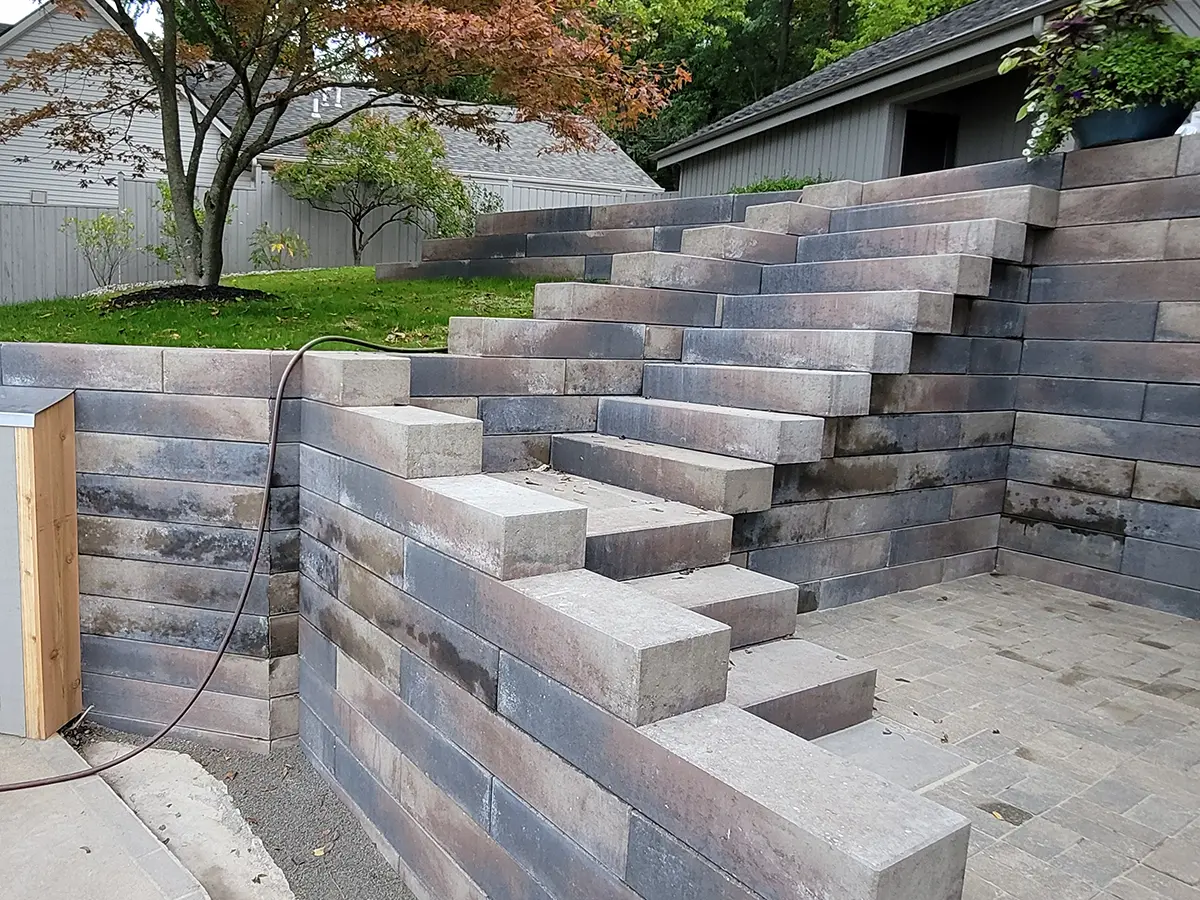 Before
After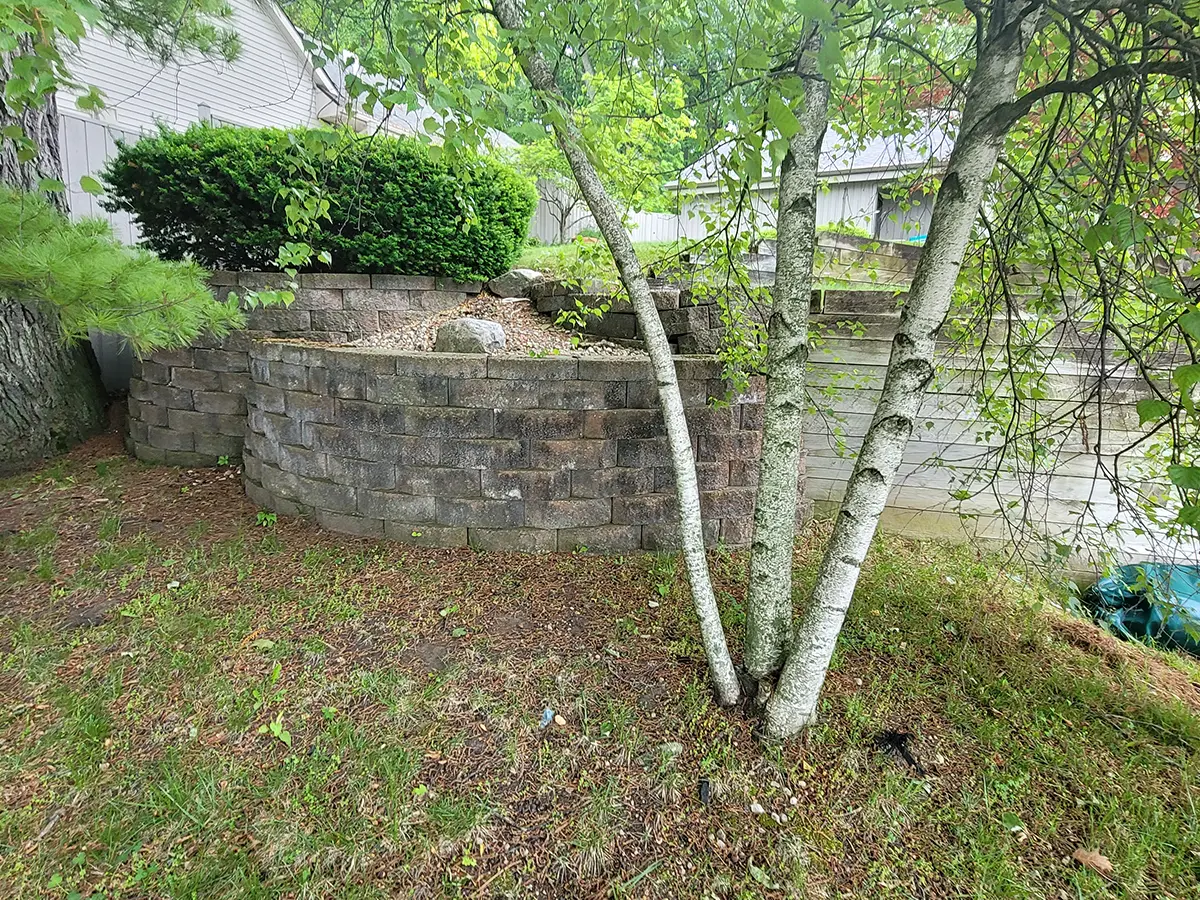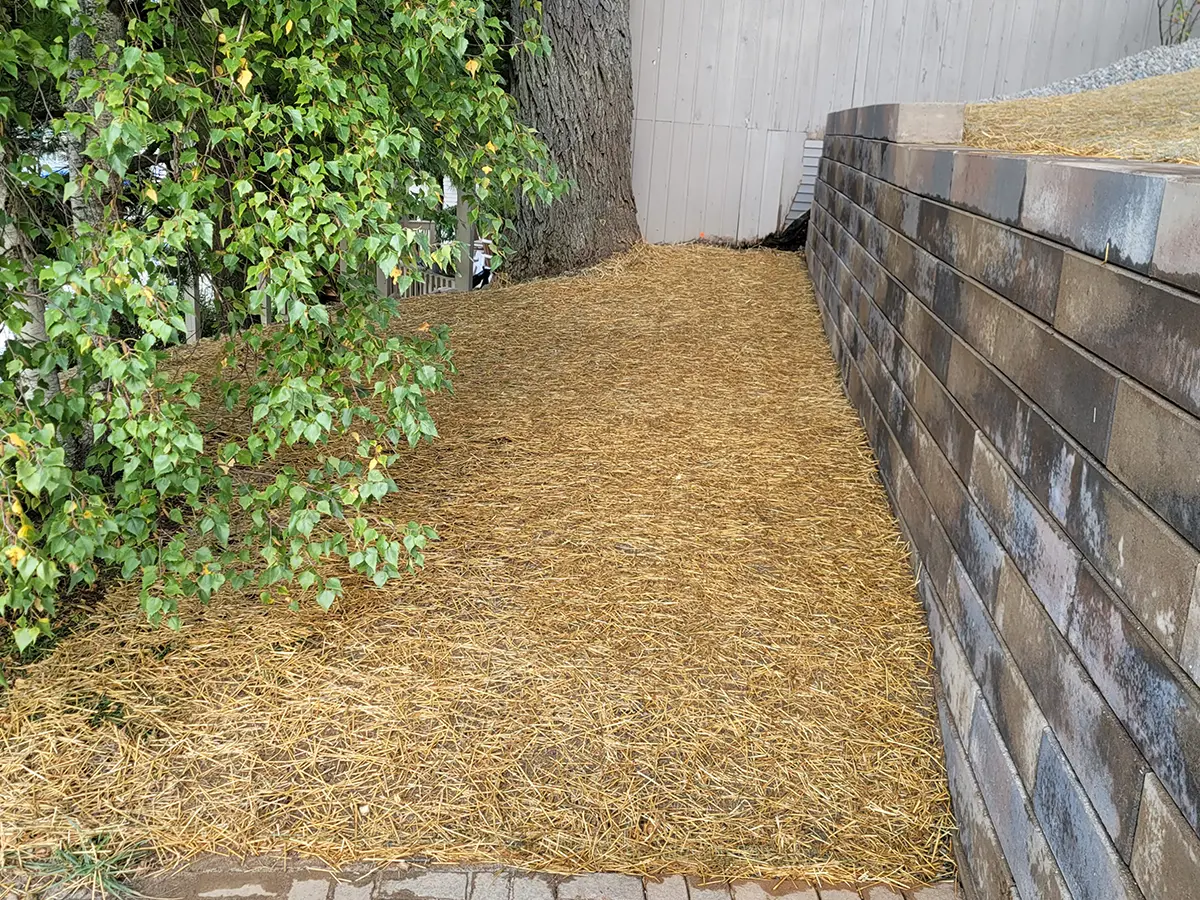 Before
After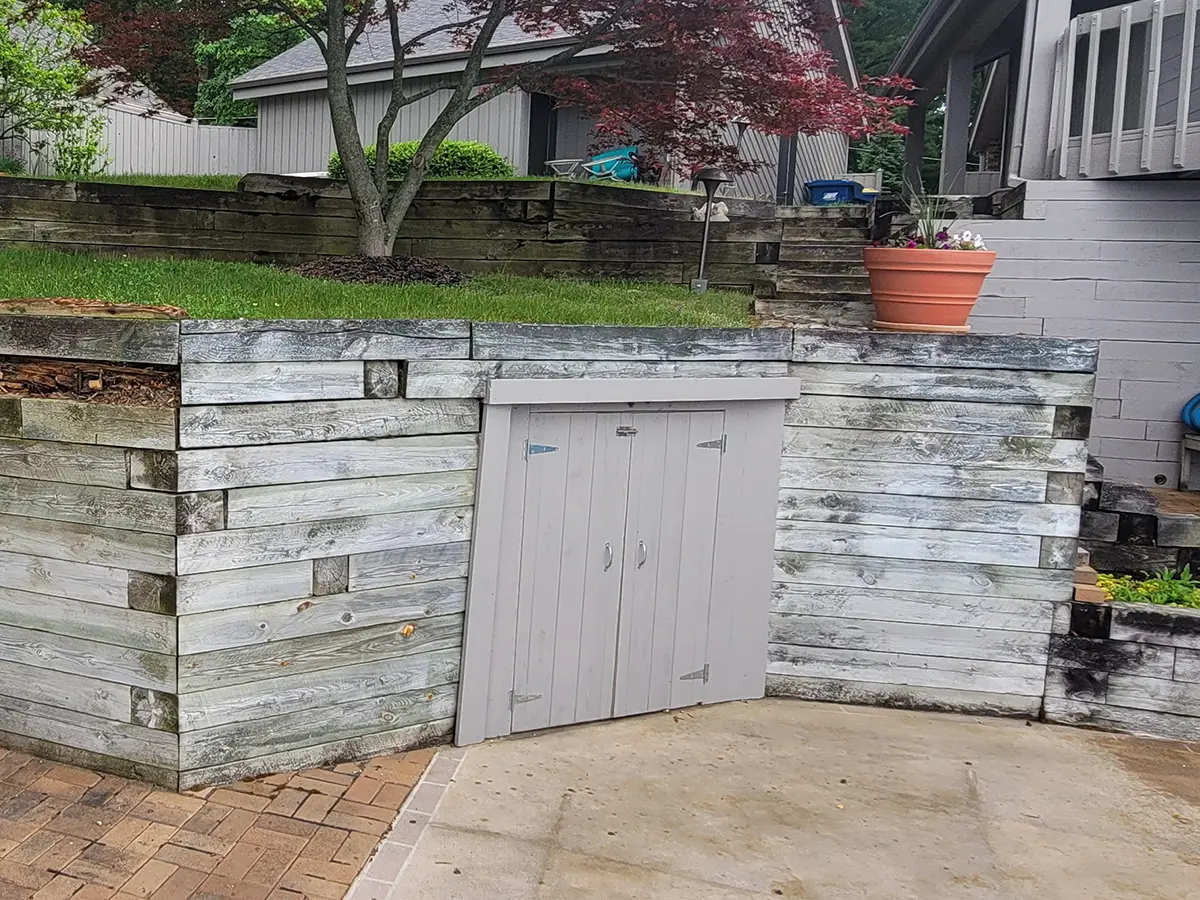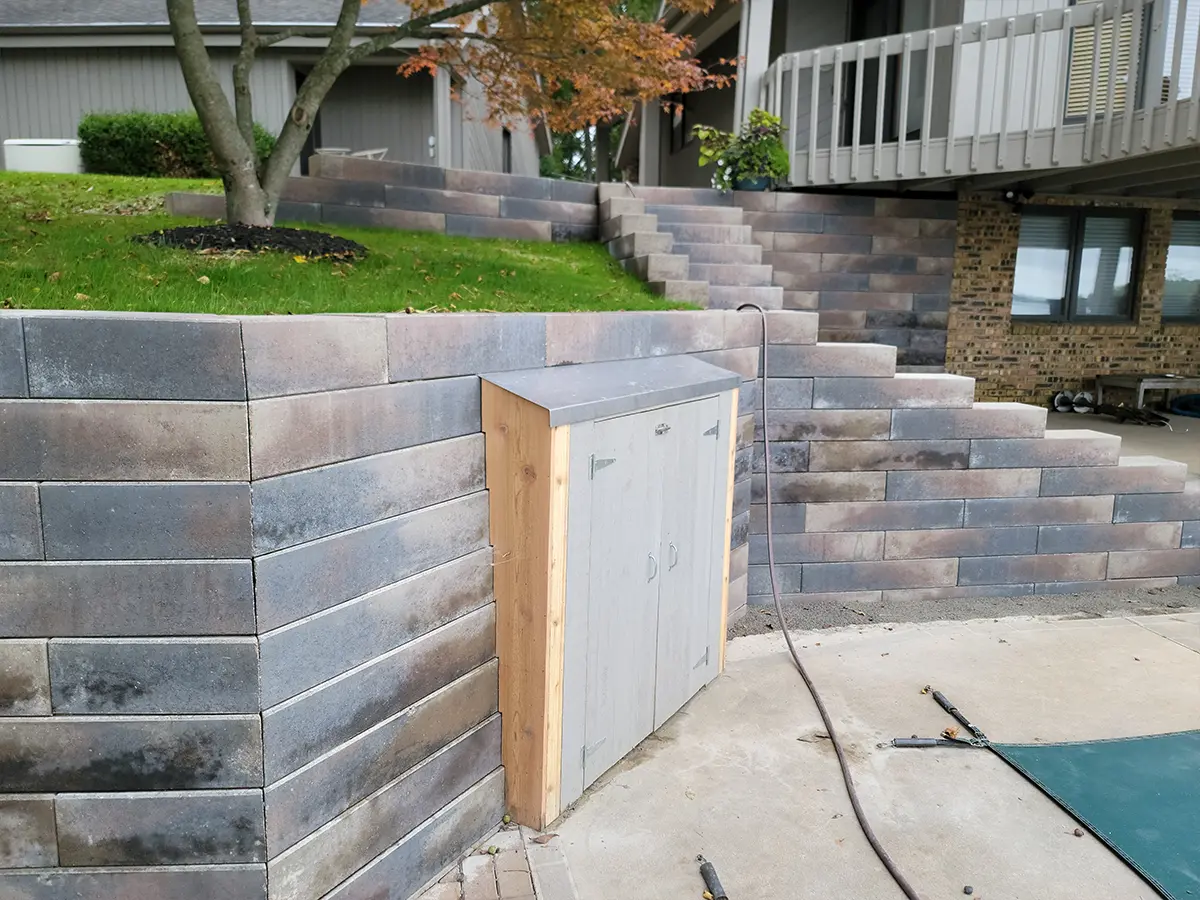 Hardscaping encompasses various elements of outdoor construction and design. It typically includes tasks such as removing old or deteriorated retaining walls and properly disposing of them.
Excavation is conducted to prepare the site, followed by the construction of new retaining walls. Proper drainage systems are installed to ensure water management.
Geo-grid, a reinforcing material, is employed to strengthen the wall and the surface it supports. Finishing touches, such as lawn remediation, are done to ensure a seamless transition between the hardscape and surrounding landscape.
Typically, hardscaping projects can be completed within a timeframe of 1 week to 5 weeks. The exact timeline will be determined based on the specific details and requirements of your project. Factors such as weather conditions and any unforeseen challenges may also influence the project's timeline. Our team at Farrell's Lawn & Garden Center will provide you with a more accurate timeframe once we learn about your needs and wants.
Yes, we offer s a 5-year workmanship warranty that covers any defects or issues related to the installation or workmanship.
In addition, you can enjoy up to lifetime product warranty provided by Unilock and other manufacturers of paver patios and hardscaping materials. These ensure the durability and quality of the hardscaping materials used in your project.
The cost of a hardscaping project can vary widely depending on the scope and complexity of the project, the size of the area being hardscaped, the materials chosen, and any additional features or customization. As a general estimate, hardscaping projects can range from $15,000 to $150,000 or more. Consult with your experts at Farrell's Lawn & Garden Center for a personalized quote based on your specific project requirements and design preferences.
Our trained and certified professionals from Farrell's Lawn & Garden Center, experienced with hardscaping projects, will be working on your hardscaping project. They have expertise in working with materials from Unilock, a reputable provider of hardscaping products. The team is well-equipped to handle all aspects of the project, ensuring high-quality workmanship and attention to detail.
Hardscaping is particularly beneficial in situations with uneven or sloping grades that need to be addressed.
Hardscaping can help level off the grade and create usable and functional spaces.
It is also ideal for replacing or improving existing retaining walls that were poorly constructed or made with inadequate materials. Steps leading down to a lake or lower area of the property can also be efficiently constructed through hardscaping.
Overall, hardscaping offers versatile solutions to enhance the aesthetics and functionality of outdoor spaces with challenging terrain or specific design needs.
Hardscaping Pricing Case Studies In Ohio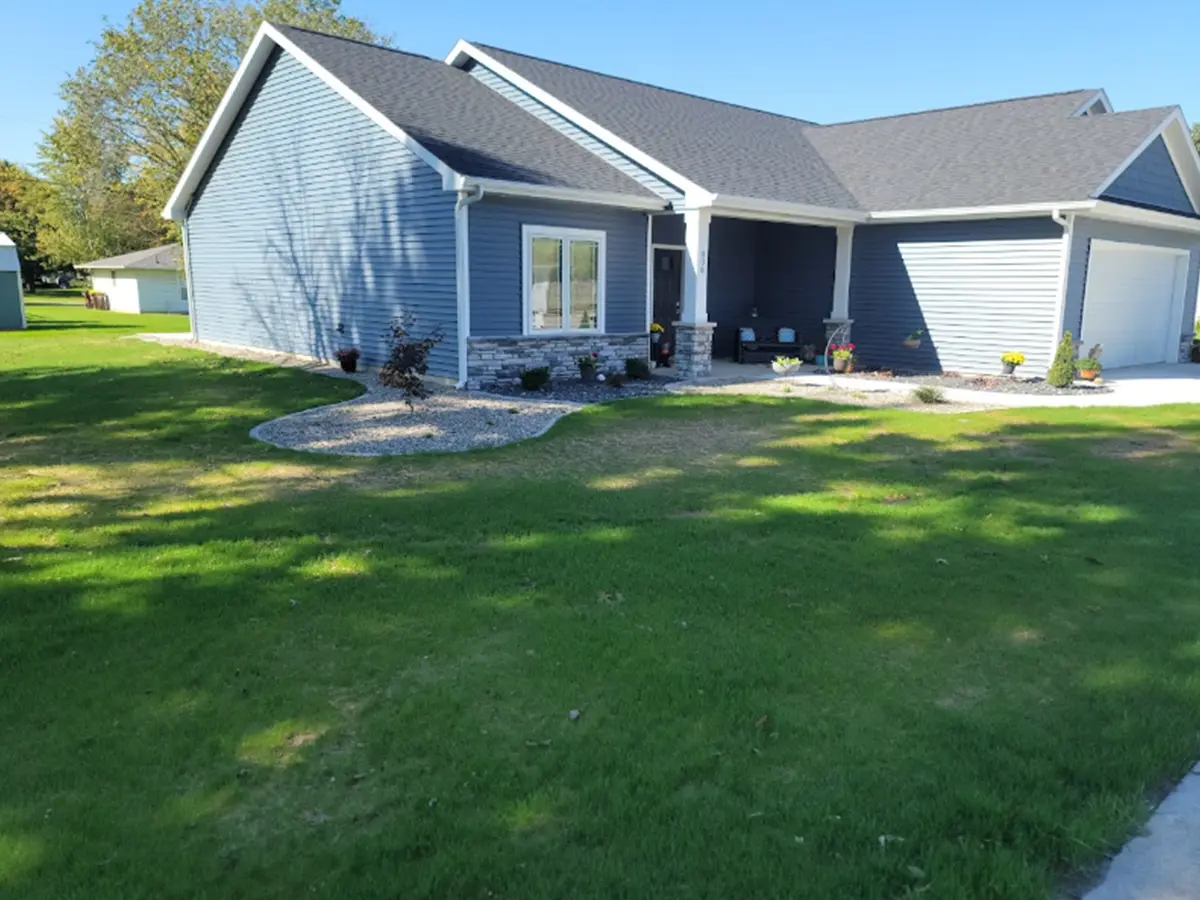 Retaining walls around a new pool in Sylvania, OH
This hardscaping project included:
The project was quoted at $33k, where the materials alone were $15k.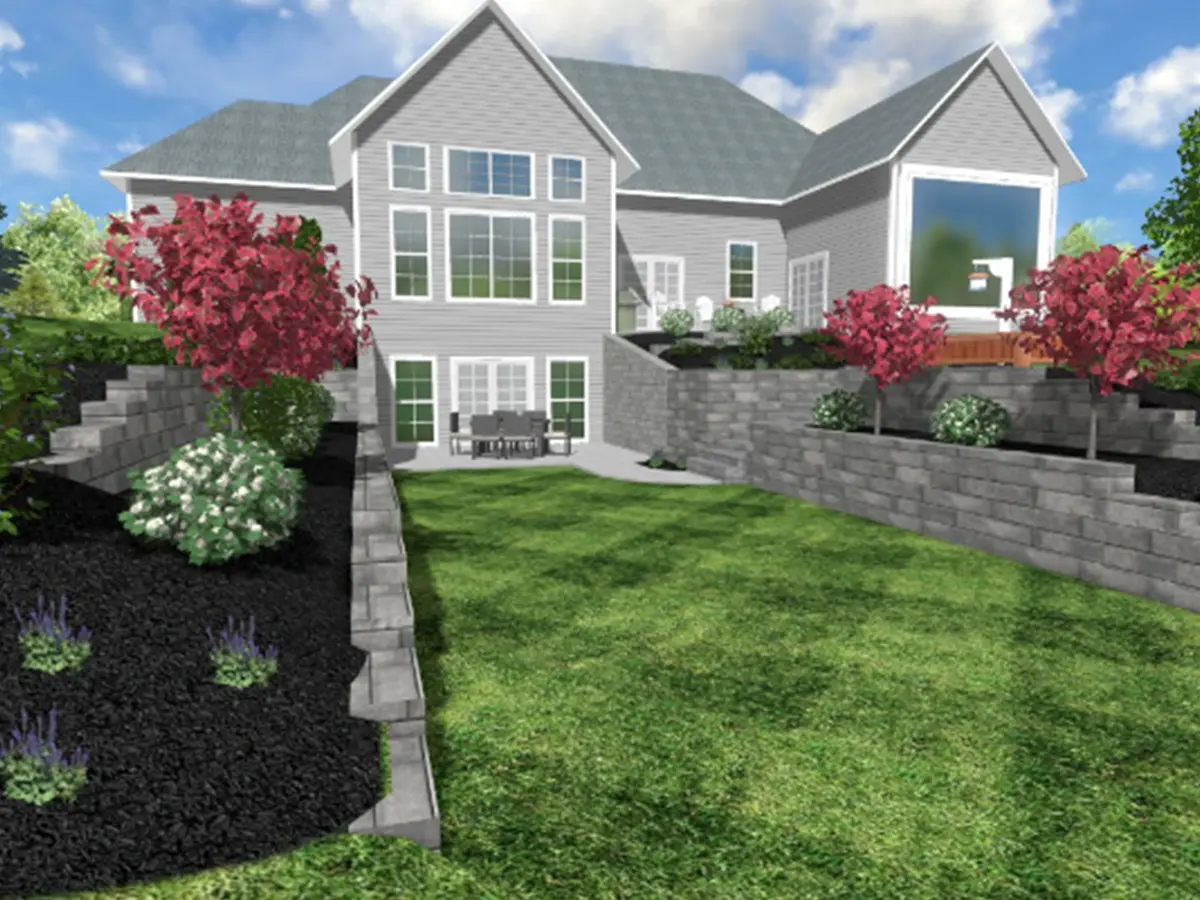 Tiered retaining walls in sloped yard in Defiance, OH
This hardscaping project included:
The project was quoted at $100k, where the intricate retaining walls alone were $70k.
Before
After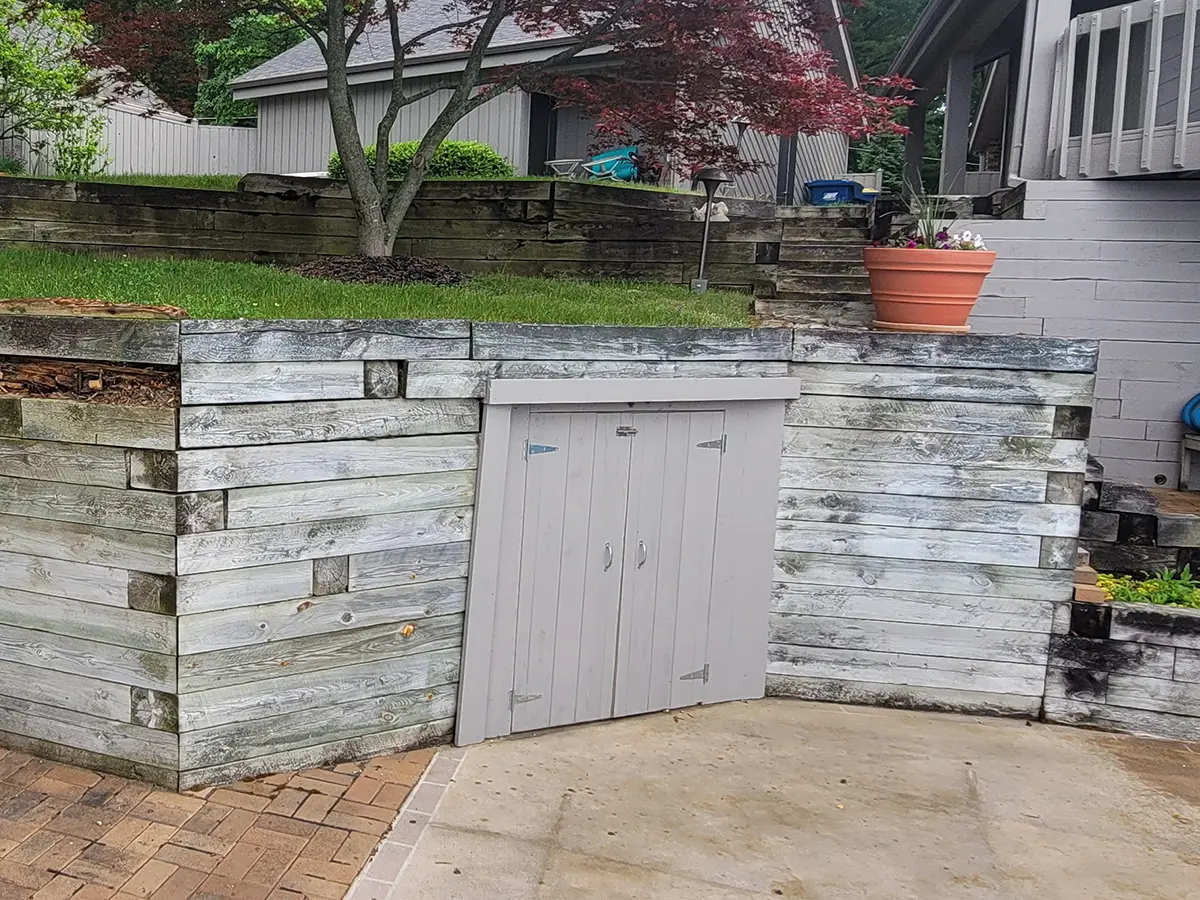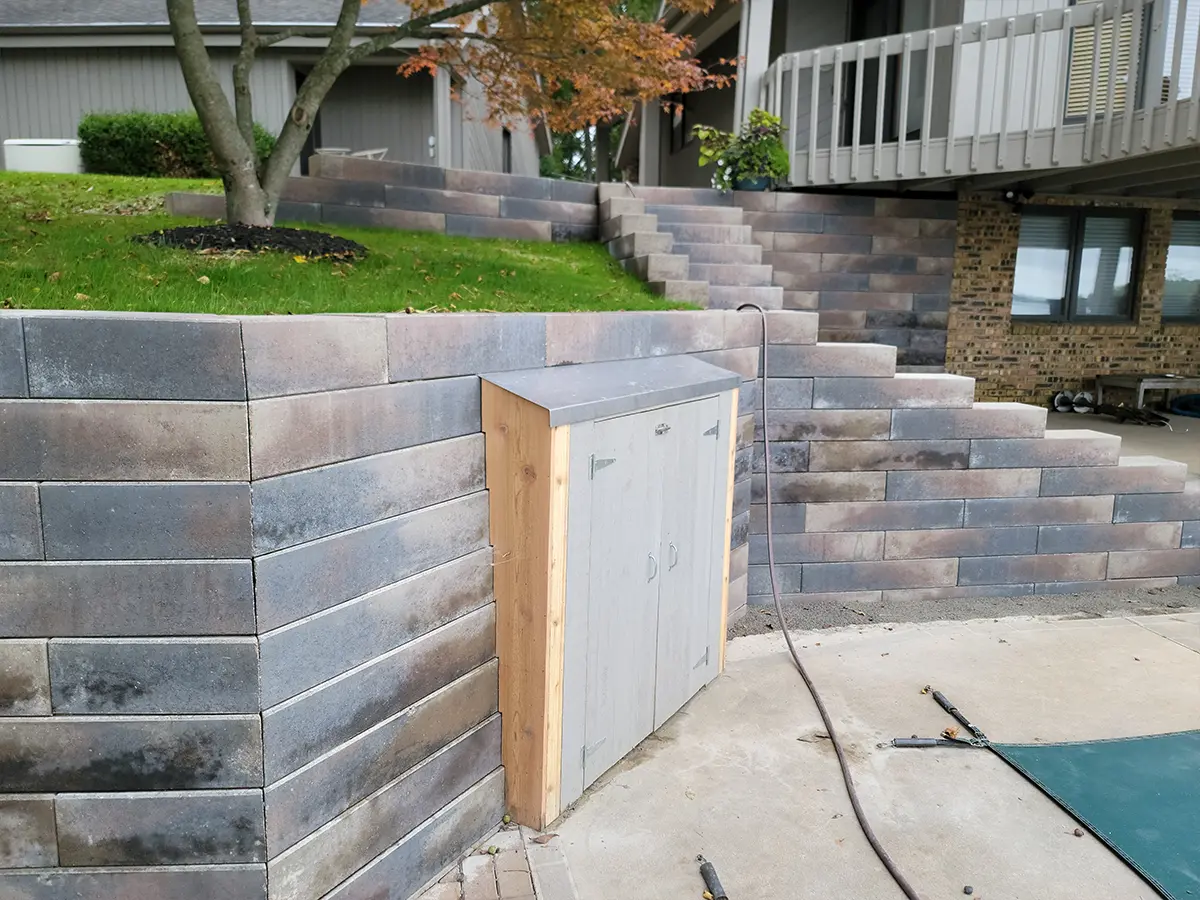 Multiple-tier retaining walls with steps in Fremont, IN
This hardscaping project included:
The project was quoted at $120k, where the complex retaining wall system alone was $75k.
Enhance your landscape and create lasting beauty with our hardscaping solutions. Get started now, it only takes a minute.
Our Easy 3-Step Hardscaping Process
From creating stunning retaining walls to adding captivating design elements and elevations to your landscape, we do it all in 3 simple steps.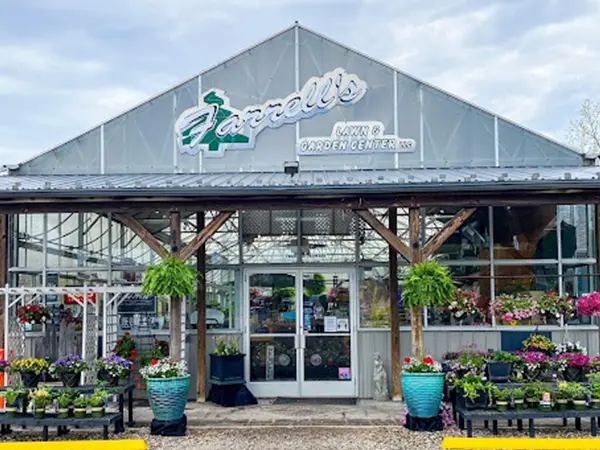 From looking at your space to designing everything that goes in it, we're ready to talk about your backyard expectations.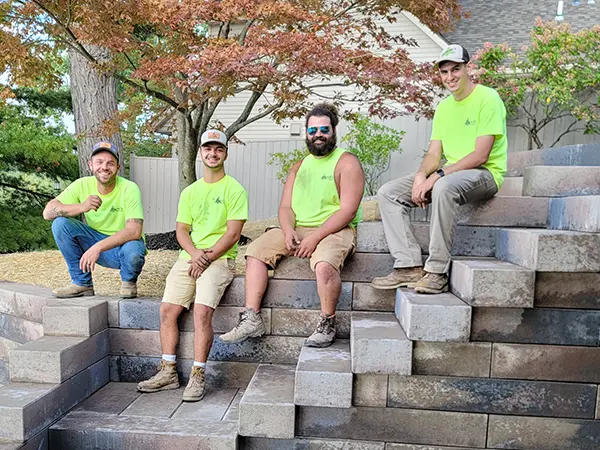 We arrive when scheduled and transform your outdoor space into whatever you want it to be.
Turn your home into the perfect blend of peace and get-together hub with a backyard that lives and breathes serenity.
A Hardscape That Lasts With Proven Materials & brands
Whether it's for residential properties or commercial spaces, we use the best brands in the industry to make sure your hardscaping project turns out perfect.
Why Past Clients Recommend Us
In our 45+ years of experience, we've met homeowners just like you who hired us for anything from hardscaping to mowing their lawns. Here are a few words from them.
Called and asked for a quote for weed and feed plus overseeding they had someone out with in a day.
Price was fair and the service was great. Weeds have left and grass is coming in thicker
My dad's backyard was overgrown and a real mess. They did an excellent job cleaning it up and making it look fantastic! 
Responsive and great customer service, would definitely recommend them. I now have a weekly service set up.
Had new landscaping done around home. Old removed and new put down.
Did good job of explaining alternatives. Work done at reasonable price and quality met expectations. 
We bring hardscaping to the next level for you
We Bring Hardscaping To The Next Level For You
Our expert hardscaping services bring a new level of visual appeal and charm to your property, creating a stunning outdoor space that you can enjoy and be proud of (and make your home more valuable if you ever decide to sell).
With our durable retaining walls and strategic design elements, we maximize the functionality of your property by creating usable areas, expanding your outdoor living space, and making the most of every inch of your landscape.
We make sure that your hardscaping projects are built to last, providing you with peace of mind knowing that your retaining walls and landscaping features are structurally sound, durable, and built with high-quality materials.
Use more of your backyard with hardscaping solutions tailored to your property