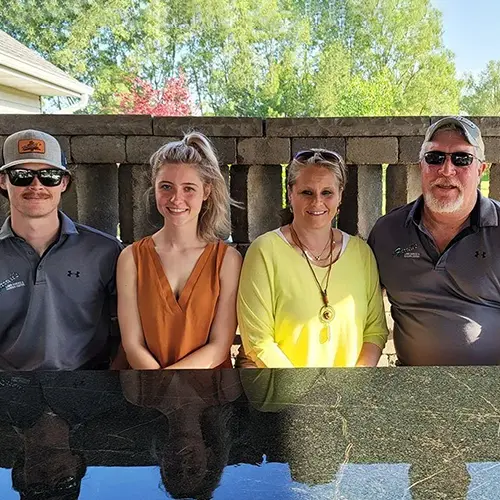 Farrell's is an awesome place to work at. We're a curious, creative, and diverse team with one goal: to find purpose in our work and build the most amazing stuff for every homeowner who reaches out to us. When you join us, you'll be part of a dynamic group working hard on bringing people's desired homes to life.
Click on the job position that interests you and fill out the form. We can't wait to meet you!
Called and asked for a quote for weed and feed plus overseeding they had someone out with in a day.
Price was fair and the service was great. Weeds have left and grass is coming in thicker
Clayton was GREAT to work with, very professional and friendly. He listened to what we wanted and designed the perfect patio area. He consulted us with any and all idea proposals and price changes.
Always on time and stayed in touch thru email or text as questions/concerts arose. We can't wait for the work to be completed. We will update our review after the work is complete and rate the construction crew.
Farrell's lawn and garden center was very helpful on the planning and executing our landscaping project. The staff was very knowledgeable regarding the products that were used in our project.
The staff is readily available to answer any questions you may have and to assist in anyway possible. We could not have done this project without their expertise knowledge and assistance.