The Best Fence Installation In Defiance, OH
Improve the security and seclusion of your property with a sturdy fence!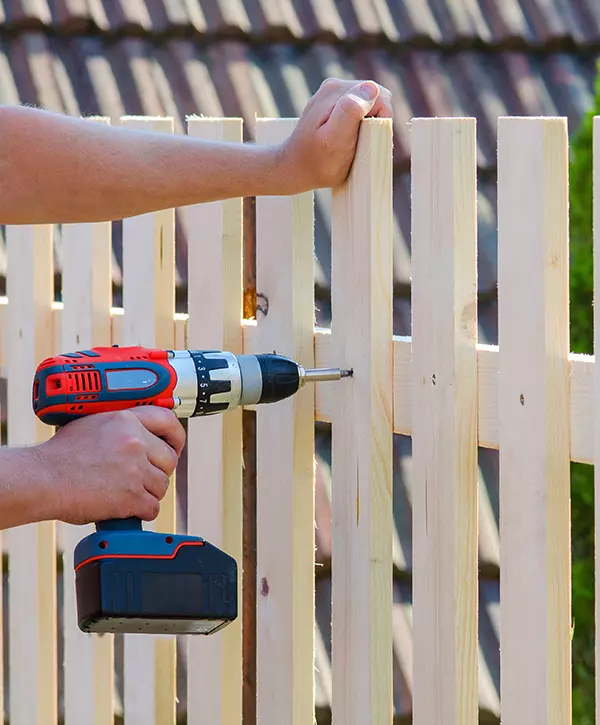 As a seasoned player in Ohio's landscape industry, we at Farrell's Lawn and Garden stand ready to be your collaborator in all facets of outdoor endeavors, including a quality fence installation in Defiance, OH. We'll take care of everything for you, whether you want a cheap pressure-treated fence of a high-quality wrought iron one around your pool, you're in the right place!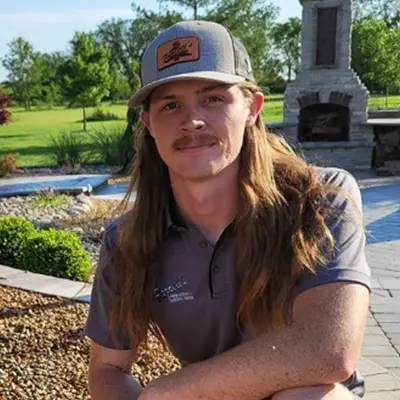 Clayton Farrell – Owner of Farrell's Lawn & Garden
Clayton's journey began in 7th grade designing landscapes for his dad. He worked on crews, ran a landscaping team, and now focuses on sales, design, and project management, creating stunning landscapes that turn your home into a paradise retreat.
Get Our Complete Fence Installation In Defiance, OH
Whether it's providing clarity on local permits or offering insights into your fence installation cost, we're here to guide you through the process of finally getting a fence installed and boosting your comfort, security, and privacy.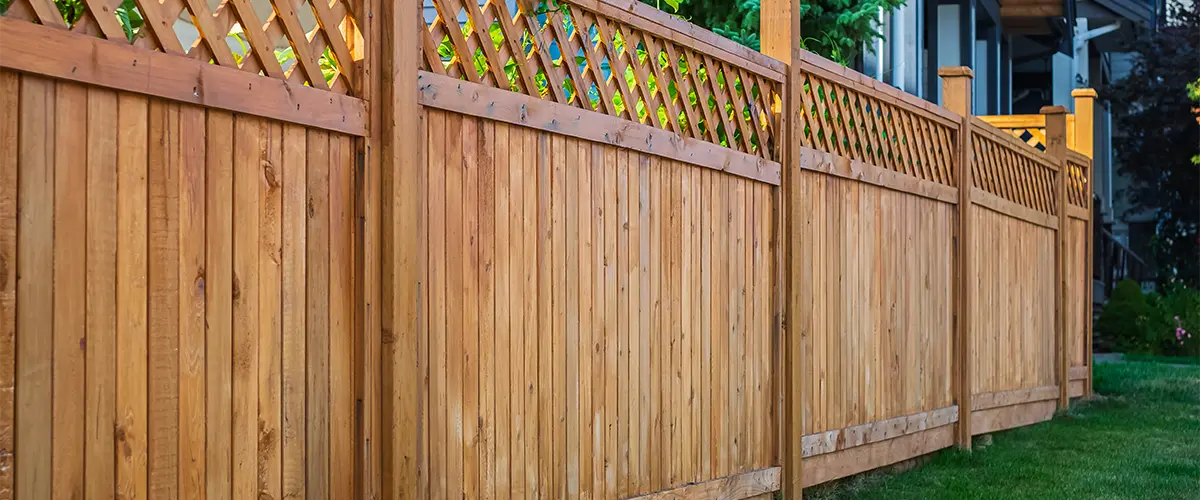 Let's build the perfect outdoor setup with:
You Can Have A Beautiful And Functional Fence That Looks Like This
Here are some of our finished fencing projects in Defiance and surrounding areas, OH. Get inspiration for your upcoming job from our gallery.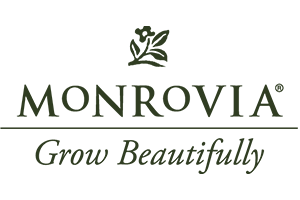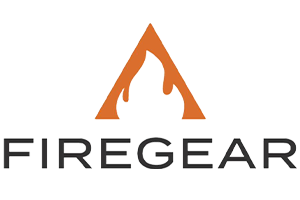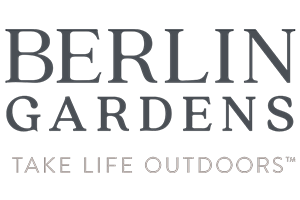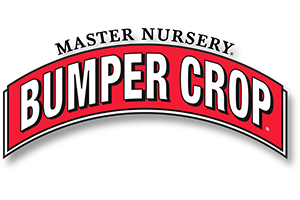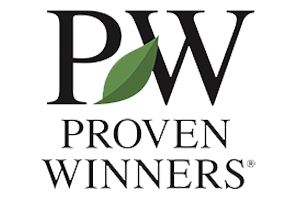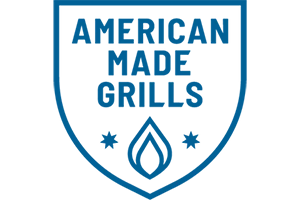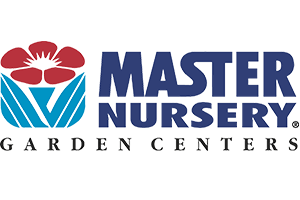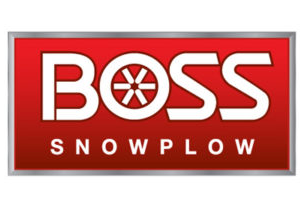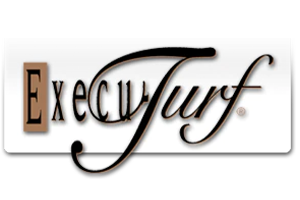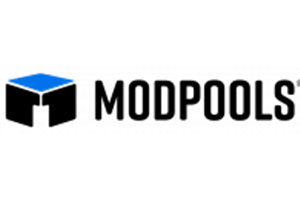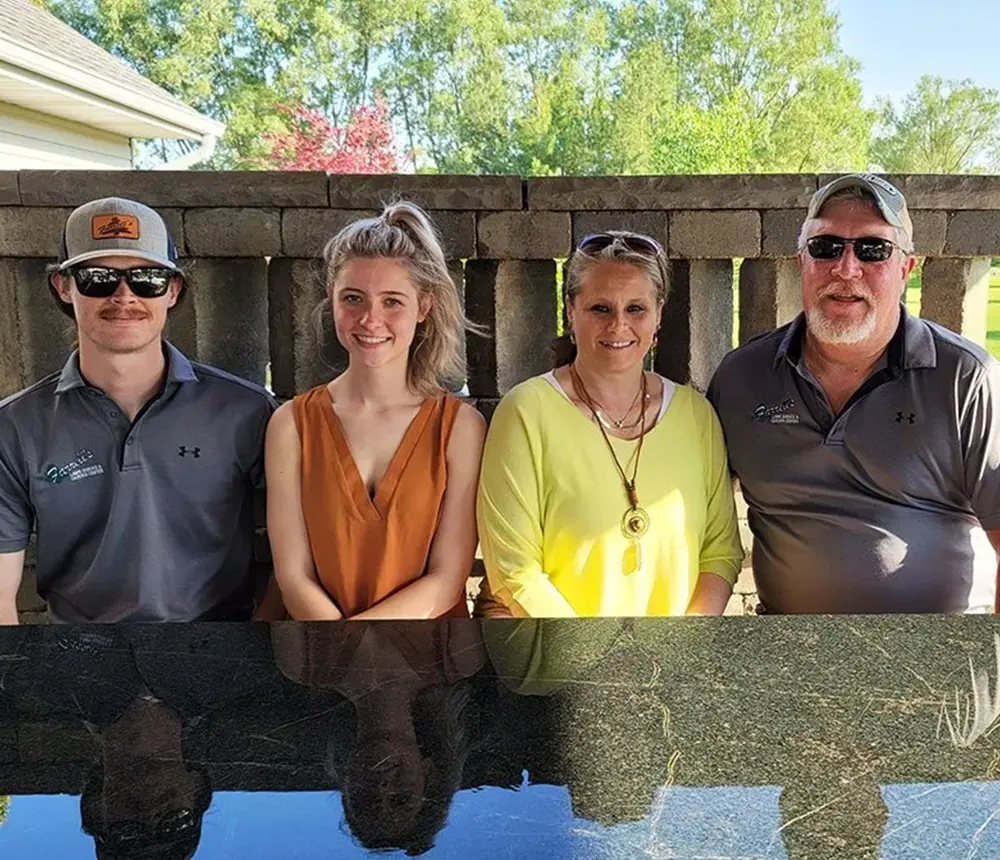 Regardless of the type of fence and the scope of work we're looking at, we're fully committed to see you satisfied with our work. Call us at (419) 298-5377 or send us a quick message with the details of your project and we'll get back to you within a business day!
Great selection at their shop and greenhouse. Landscaping crew does phenomenal work.
Great selection at their shop and greenhouse. Landscaping crew does phenomenal work.
The interaction's that I have had with the owner of Farrell's L&G have always been courteous and professional. I would highly recommend them for you needs!
Average Fence Installation Cost In Defiance, Ohio
On average, cedar fence installations in Ohio can range from $15 to $30 per linear foot. However, this is a rough estimate and the actual cost could be higher or lower depending on several factors, such as: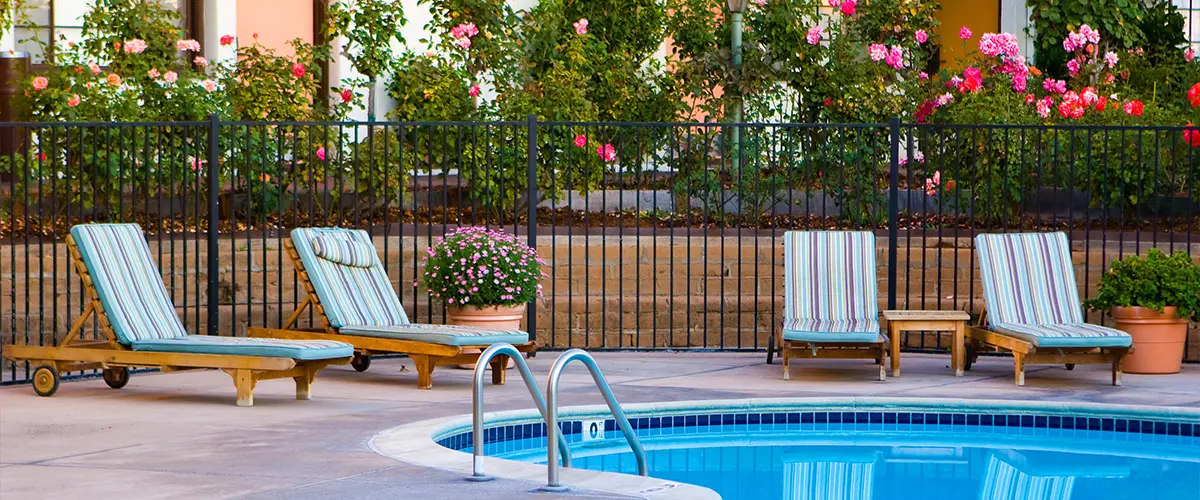 Average Fence Installation Cost In Archbold, OH
| Type of fence | Length and height | Average cost* |
| --- | --- | --- |
| Wood Fence | 100 linear feet, 6-feet tall | $1,900 to $2,600 |
| Wood fence | 300 linear feet, 6-feet tall | $5,800 to $7,800 |
| Wood fence | 835 linear feet, 1-acre, 6-feet tall | $16,200 to $21,700 |
Fence Installation Cost By Materials
| Fencing Material | Average Cost Per Linear Foot |
| --- | --- |
| Wood | $15 – $33 |
| Vinyl | $13 – $37 |
| Chain-link | $12 – $40 |
| Aluminum | $19 – $55 |
| Steel | $20 – $70 |
| Wrought iron | $25 – $50 |
| Composite | $20 – $40 |
| Wire fence | $1 – $6 |
* Prices are subject to change due to factors that impact labor or material costs. Contact us with your fencing needs so we can provide customized and accurate pricing.
Looking for a swift fence installation? At Farrell's Lawn And Garden Center we can have your fresh fence set up in as few as four days. Our streamlined installation process is designed to give you comfort, efficiency, and a lasting product that you'll enjoy with your loved ones for decades.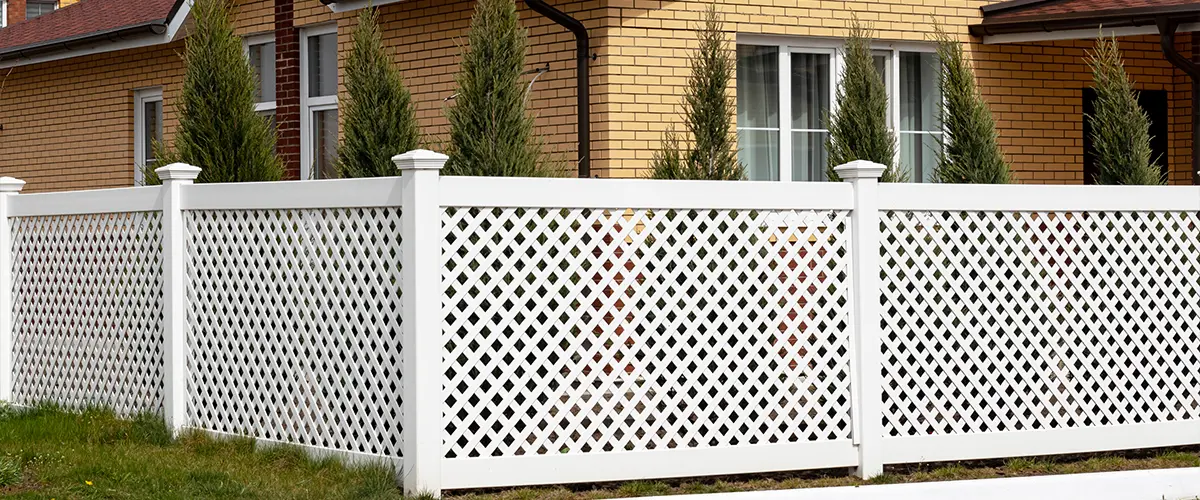 We're Taking Care Of Every Single Detail
Having successfully completed over 2,500 outdoor projects, we understand the concerns that homeowners face.
Fences are generally pretty affordable home improvement service that bring a lot of intrinsic value for your loved ones, like increased safety and privacy. Besides, we're giving you some nice financing plans that help you get this project done!
We wrap up most projects in 2 days, and larger projects in 4 days tops. We focus on minimizing all disruptions, noise, and stress of starting this project, so you can fully enjoy the end product. However, keep in mind that we won't sacrifice quality to finish your fence sooner than scheduled, and if any delays happen to appear, we'll let you know in advance.
Fence Installation In Defiance FAQs
Our fence installation projects usually take 2 to 4 days. You'll experience firsthand craftsmanship, swiftness, and reliability at all steps, and you'll enjoy a lasting fence that'll guard your property for decades, aging beautifully.
If your fence is taller than 6 feet, we'll need a building permit and a review by the local authorities to ensure a safe and code-compliance fence. All fences typically require a certificate of zoning compliance. Our pros will assist with obtaining these permits and ensure a prompt turnaround time, without you moving a finger.
What is the cheapest fence to have installed? In terms of budget-friendliness, PVC fencing emerges as an excellent choice for homeowners seeking an economical resolution. Crafted from PVC materials, this fence variant offers dependable shielding and long-lasting endurance, all without the hefty price point. Additionally, PVC sleeves bolster the steadiness of wooden posts, effectively curbing material expenditures and labor outlays.
Your New Fence In A Straightforward Installation Process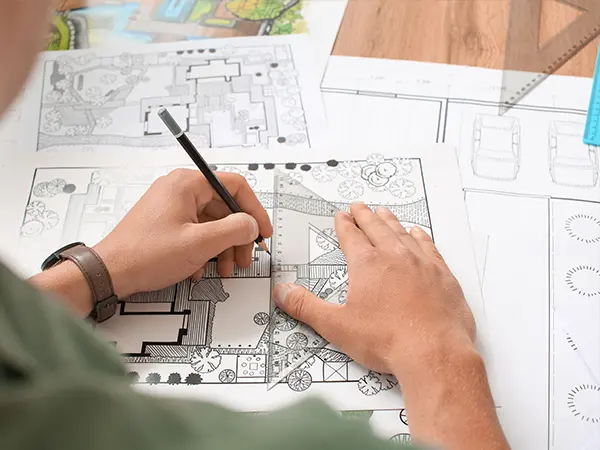 Share your vision, and we'll create a stunning 3D rendering of your fence.
Our expert team will swiftly and professionally install your fence in just 2 to 4 days.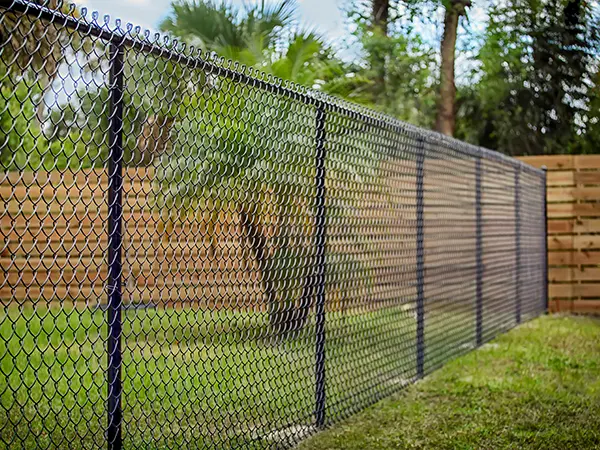 Experience the immediate benefits of enhanced safety, security, and privacy.
Get in touch with us now to craft the ideal setting for creating cherished memories with your loved ones or savoring tranquil moments of solitude in your own personal sanctuary. From beginning to end, you're getting a quality fence installation that takes care of everything for you!
Your Fence Installation Project Is Easier Than Ever!
Contact us today at (419) 298-5377 to discuss your new fence project and enjoy working with a reliable fence installer that truly cares about your investment.
Workers were responsive and professional. In my opinion, good value for the cost!
My lawn used to be a pasture, over the last few years they have made it look great, highly recommend.
Other services you might be interested in...
Nestled in the heart of Ohio, Defiance is a picturesque city that holds a treasure trove of landmarks. The scenic Maumee River gracefully winds through the town, offering serene views and recreational opportunities. The historic downtown area exudes charm with its quaint shops, local eateries, and cultural venues. Defiance embraces its heritage with landmarks like the Soldiers' and Sailors' Monument, a tribute to those who served in the Civil War. The city's skyline is adorned by St. John's Catholic Church, an architectural marvel that stands as a testament to enduring faith. The Independence Dam State Park is also a haven for outdoor enthusiasts offering trails, fishing, and natural beauty.