Commercial Snow Removal In Bryan, Archbold, Defiance, And More Of OH And IN
Don't let the winter months slow down your business.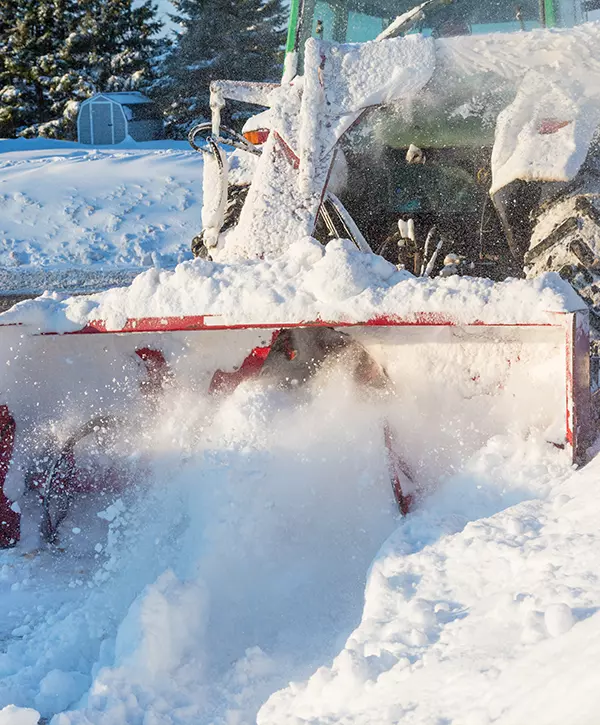 Welcome to a world where winter storms no longer dictate the pace of your business. Step into a realm of uninterrupted operations, safe walkways, and accessible parking lots, even amidst the harshest snowfalls.
At Farrell's Lawn & Garden Center, we're not just about removing snow; we're about removing worries and obstacles that come with it.
Ready to conquer winter challenges head-on? Join us in exploring the realm of dependable and efficient snow removal that transforms your property into a haven of productivity. Say goodbye to disruptions and hazards – say hello to the winter your business deserves.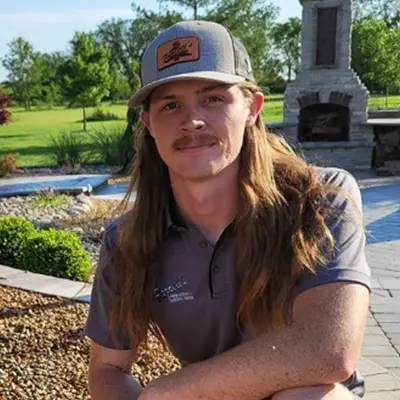 Clayton Farrell – Owner of Farrell's Lawn & Garden
With a wealth of experience and a passion for creating breathtaking outdoor spaces, Clayton is dedicated to implementing efficient hardscaping solutions that look amazing on your property. As the proud owner of the well-known Farrell's Lawn And Garden Center, Clayton works to build beautiful outdoor spaces you love to spend time in.
With our complete commercial snow removal services, you can enjoy:
Benefits of Our Commercial Snow Removal Services
When the winter season arrives, the challenges of snow and ice management can pose significant disruptions to your business operations.
This is where Farrell's Lawn & Garden Center's commercial snow removal services step in, ensuring your commercial property remains accessible, safe, and productive throughout even the harshest winter storms. Here's why you should consider partnering with us for your snow and ice management needs:
1. Hassle-Free Winter Management
Don't let the winter storms catch you off guard. Our dedicated team of professionals specializes in providing comprehensive snow removal services tailored to commercial properties. We handle all aspects of snow and ice removal, from snow piles to slippery ice patches, allowing you to focus on running your business with peace of mind.
2. Expertise in Challenging Conditions
Northeast Ohio winters can be relentless, but our experience in this region has equipped us with the knowledge and skills to tackle the toughest weather conditions. Our cutting-edge technology and equipment enable us to manage snow and ice efficiently, ensuring your property remains safe and accessible even during the most severe winter storms.
3. Customized Solutions for Your Property
Every commercial property is unique, with specific site conditions that demand a tailored approach to snow removal. Our team collaborates closely with facility managers to devise a comprehensive snow and ice management plan that aligns with your property's layout and needs. Whether it's snow piles in parking lots or ice on walkways, we've got you covered.
4. Timely Response for Unpredictable Winter Storms
A winter storm can strike unexpectedly, causing disruptions to your business. Our swift and timely response to snow and ice events ensures that your property remains operational and safe for clients and employees. With Farrell's, you won't need to worry about delays caused by snow accumulation.
5. Safe and Accessible Parking Lots and Walkways
Maintaining safe parking lots and walkways is crucial for any commercial property. Our commercial snow plowing and removal services focus on creating easy access for both vehicles and pedestrians, preventing accidents caused by snow and ice buildup.
6. Comprehensive Snow and Ice Removal Services
We provide snow removal services that include comprehensive ice management. Our team is equipped to provide effective ice removal, preventing slips and falls on your property and ensuring a safe environment for everyone.
Partner with Farrell's Lawn & Garden Center for reliable, efficient, and customized snow and ice removal solutions. Contact us today to discuss your commercial snow removal needs and experience the benefits of our top-notch services firsthand.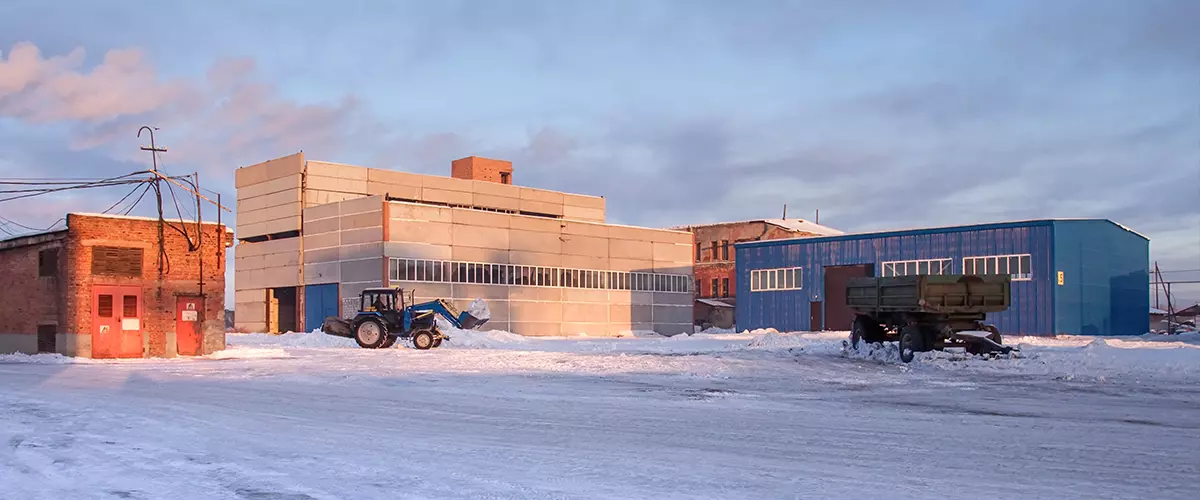 What Our Past Customers Have To Say
During our 45+ years in the landscaping business, we've catered to thousands of customers. Here are some of their kind words.
Great people to work with. Applied grub killer to lawn and it is working great. On-time and on-budget. Highly recommend Ferrel's.
The interaction's that I have had with the owner of Farrell's L&G have always been courteous and professional. I would highly recommend them for you needs!
The Risks of Neglecting Snow and Ice Removal for Your Business Property
When winter arrives, snow and ice can create more than just picturesque landscapes. Failing to promptly remove snow and ice from your business property can lead to a range of hazards that not only compromise safety but also affect your operations and reputation.
At Farrell's Lawn & Garden Center, we understand the risks associated with neglected snow and ice management, and we're here to highlight why proactive snow removal is essential for your business.
1. Safety Hazards for Employees and Customers
Allowing snow and ice to accumulate on your property increases the risk of slips, trips, and falls. These accidents can lead to injuries for both employees and customers, potentially resulting in medical expenses, legal liabilities, and negative publicity for your business.
2. Disrupted Business Operations
An inadequately cleared property can disrupt your business's daily operations. Accumulated snow can block entrances, parking spaces, and walkways, making it challenging for both employees and clients to access your facility. This disruption can lead to decreased foot traffic, reduced sales, and overall operational inefficiencies.
3. Damaged Property and Infrastructure
The weight of heavy snow and the formation of ice can put stress on your property's infrastructure, including roofs, awnings, and walkways. Over time, this stress can cause structural damage, resulting in costly repairs that impact your bottom line.
4. Negative Customer Perception
A property covered in snow and ice gives the impression of neglect and lack of care. Potential customers may view an unkempt property as a reflection of your business's overall standards, potentially deterring them from engaging with your products or services.
5. Legal and Liability Concerns
Failure to adequately address snow and ice accumulation could leave your business vulnerable to legal action. If an accident occurs due to neglected snow and ice, you could face lawsuits and liabilities, leading to significant financial consequences.
An inaccessible property due to snow and ice buildup can lead to frustrated clients and lost opportunities. Potential customers may simply choose to go elsewhere if they find it difficult or unsafe to reach your establishment.
In many jurisdictions, property owners are required to maintain safe conditions on their premises, which includes keeping walkways and parking areas clear of snow and ice. Non-compliance with these regulations could result in fines and penalties.
Negative experiences resulting from hazardous winter conditions can spread quickly through word-of-mouth and online reviews. A damaged reputation can be difficult to recover from and may affect your business's credibility and long-term success.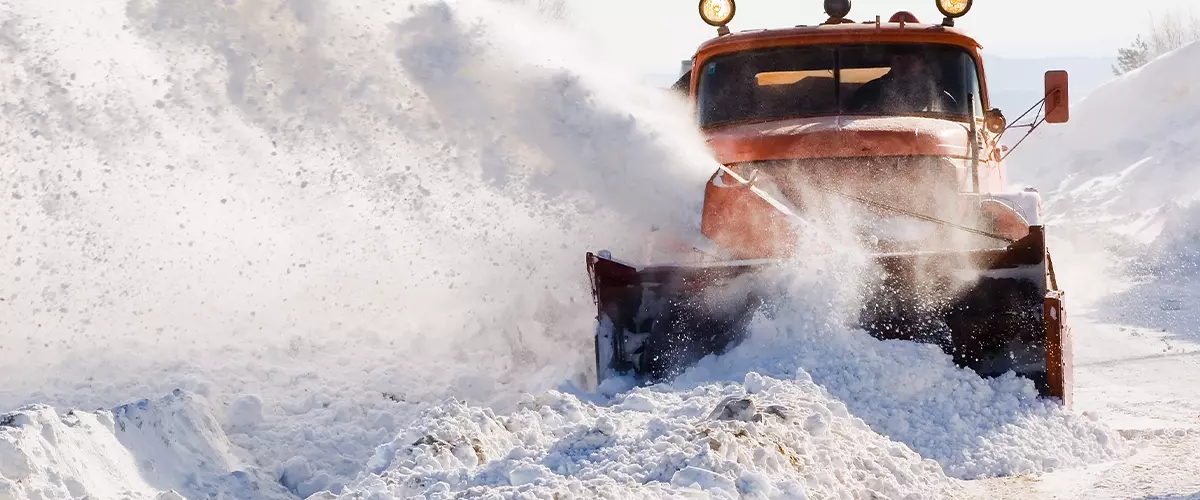 Our commercial maintenance services are designed to address these risks head-on, ensuring that your property remains hazard-free and operational throughout the winter season.
Contact us today to discuss how we can help you maintain a safe and thriving commercial property year-round.
Commercial Snow Removal FAQs
Secure Your Business Against Winter – Contact Us Today!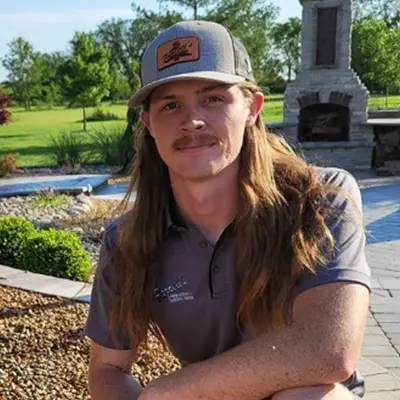 Ready to experience the benefits of hassle-free snow and ice management? Take the proactive step toward a worry-free winter by reaching out to us. Whether you're in Ohio or Indiana, our team is here to assist you.
Call us at (419) 298-5377 or message us today to discuss your commercial snow removal needs and receive a customized quote. Don't let winter hold you back – partner with Farrell's and ensure your business thrives all season long!
Great place for snow plowing services! Also, love going in to shop! Everyone is so friendly!
Farrells have serviced my lawn and snow removal for over 8 years. Professional, prompt and affordable.