Complete lawn care, parking lot maintenance, and snow removal services in for companies in Bryan, Archbold, Defiance, Napoleon, Swanton, Whitehouse, And More Of Ohio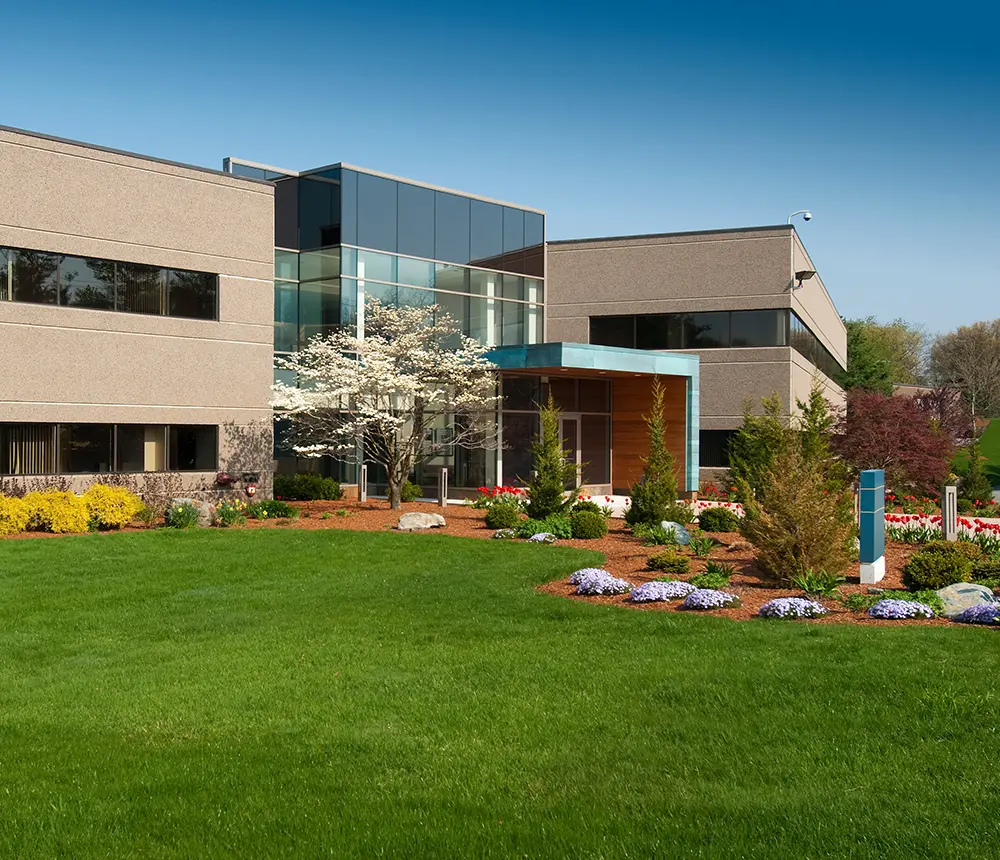 Scroll to discover commercial maintenance options, process, and pricing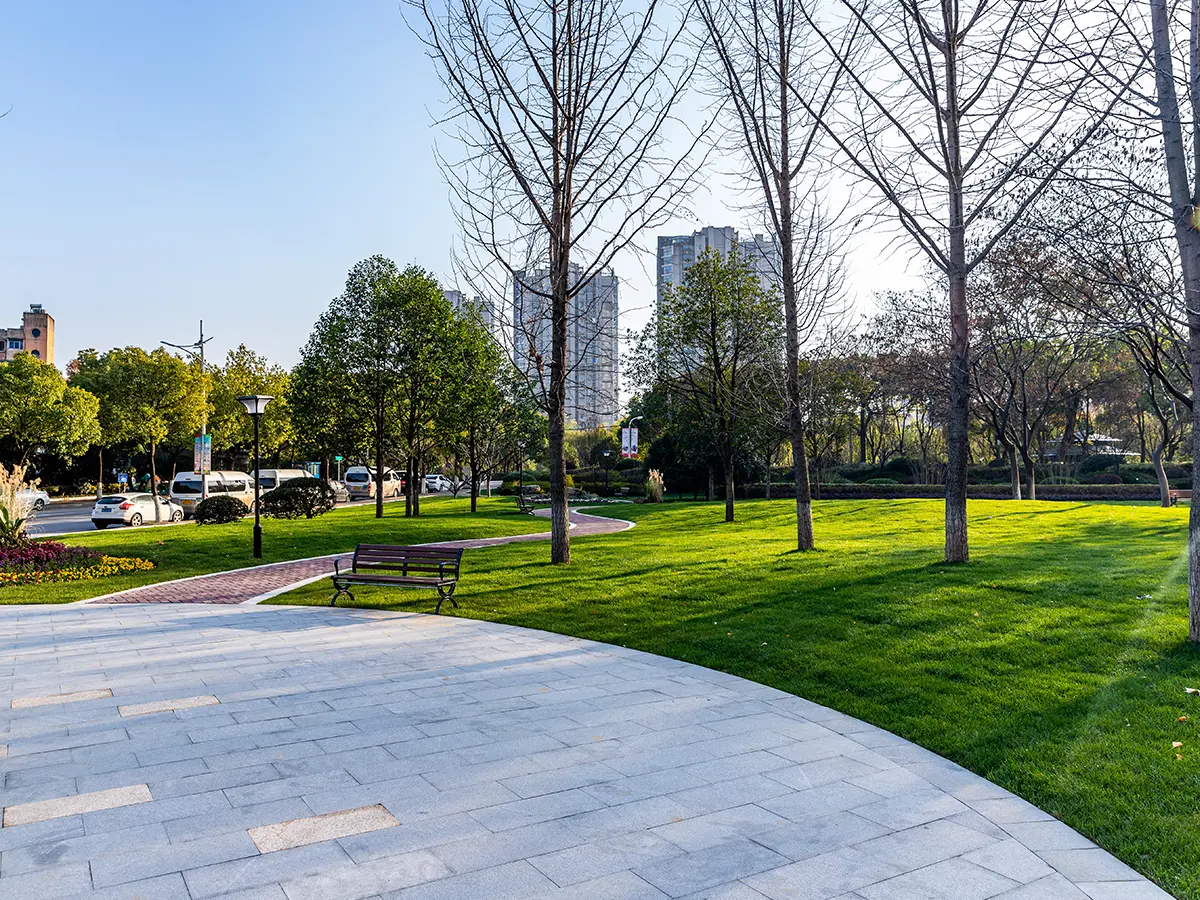 Premier Commercial Maintenance Services for Ohio Businesses
Everytime you're greeting new clients or your employees come to work, they don't want to see overgrown weeds, bugs all over the lawn, or have no place to park because the lot is covered in snow. The good news is you don't need an extra employee to handle all this maintenance.
We offer top-notch commercial maintenance services to help you create a professional and inviting outdoor space that leaves a lasting impression on your customers.
With our comprehensive range of services, we are your trusted partner in maintaining a pristine commercial property.
We keep your commercial space looking sharp with:
We Care For All Major Businesses In Ohio
Benefit from residential AND commercial maintenance with a reputed landscaping company that won't disappear overnight.
+ more than 100 businesses around the North-West Ohio area
This Is How Your Business Can Impress Your Clients
Commercial Maintenance FAQs
Commercial maintenance provided by Farrell's Lawn & Garden Center includes a comprehensive range of services to ensure the upkeep and appearance of your business's outdoor areas.
This includes regular lawn mowing to keep the grass neatly trimmed and maintained.
Trimming services are also offered to maintain the shape and appearance of bushes and other landscaping features.
Plowing services are available for clearing snow from blocks, parking lots, and other areas during the winter months.
Spring and fall cleanups help prepare and tidy the landscape for the changing seasons.
Additionally, we also offer mulching services to enhance the visual appeal and health of your plant beds.
Weed spraying for parking lots helps control unwanted vegetation, while fertilization services promote a lush and healthy lawn.
When you choose Farrell's Lawn & Garden Center for your commercial maintenance project, you can expect a dedicated in-house team of experienced maintenance professionals to work on your property.
Our professionals have the knowledge and expertise to efficiently handle all aspects of your maintenance needs. They are well-trained in lawn care, landscaping techniques, snow removal, and other maintenance tasks.
We understand that maintaining a well-groomed and inviting exterior is important for creating a positive impression on customers, clients, and employees. Whether you own a retail store, office building, industrial facility, or any other type of business with outdoor spaces, these services can cater to your needs. Regardless of the industry or business type, if you have a lawn, parking lot, or landscaping that requires regular maintenance, Farrell's Lawn & Garden Center can provide the services you need.
Lawn mowing services are typically offered on a weekly basis to ensure the grass remains at an optimal height.
Fertilization services are scheduled five times per year to promote the health and vibrancy of your lawn.
Weed spraying is conducted on a monthly basis to control unwanted vegetation in parking lots.
Bush trimming is performed twice a year to maintain the desired shape and appearance of the landscaping.
Snow removal services are provided as needed during the winter months to keep your property safe and accessible.
Finally, mulching services are typically carried out once a year to improve soil quality and enhance the overall appearance of plant beds.
Keep your Headquarters amazing with our 3-step Process
We make your business look great every time, all year long, with hassle-free maintenance services.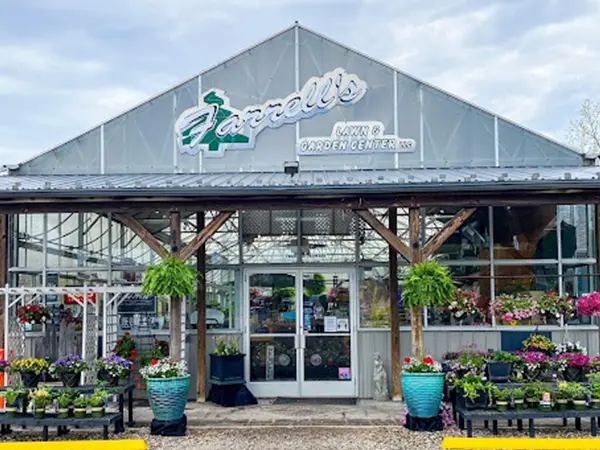 We listen to your needs, inspect your space, and create a maintenance plan tailored to your business.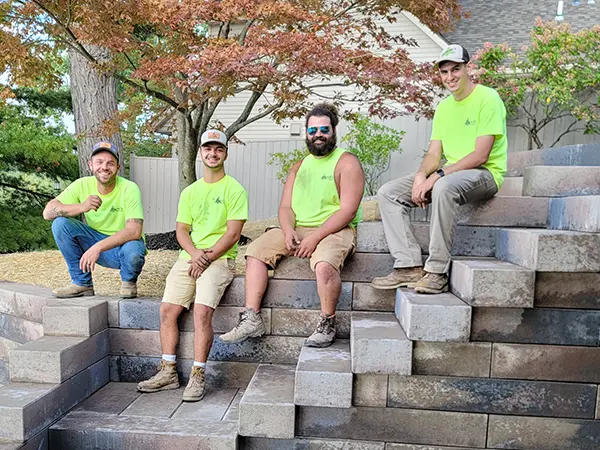 Unlike other fly-by-night landscapers, we'll be there to tend to your space time and time again.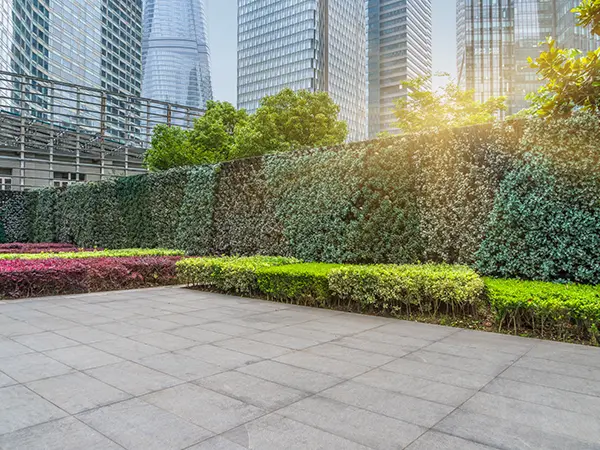 Have a business that everyone loves visiting and forget worrying about your business' outdoor space. 
From Big Businesses To Small Ones, We Cater To Your Needs
We're proud to have helped so many Ohio businesses keep their spaces intact with high-quality landscaping products.
FLG is by far a state of the art company when it comes to your new outdoor living space, small landscape job or whatever you have in mind. They will do it and do it right. Very communicative and nice people to work with.
Workers were responsive and professional. In my opinion, good value for the cost!
Great people to work with. Applied grub killer to lawn and it is working great. On-time and on-budget. Highly recommend Ferrel's.
Owner Clayton Invites You To A Premium Service
From the Spangler Candy Company to your local Taco Bell, we offer commercial landscape maintenance for any business, including yours.
A Few Other Perks of Having Farrell's As Your Commercial Maintenance Company
We offer consistent maintenance services and understand everything your space needs with a simple assessment. Rest assured that we get the job done on time, every time. 
We've been part of Ohio's business community for more than 4 decades and we want to see you thrive. This is why we offer hands-off maintenance services to your Ohio business, no matter how big or small.
We can take care of everything landscape-related, from parking lot snow removal to applying fertilizers, mowing the lawn, and making sure it's weed-free, turning it into a space everyone loves to see.
Let's make the outside of your commercial space look just as stunning as the services you offer