People Near You Are Using These Ideas So They Can Have A Better Time On Their Patio
Finding ideas to use for your patio can help you create your ideal one! Then you can have a better time enjoying your patio.
In this post, you can find ideas you can use for your patio.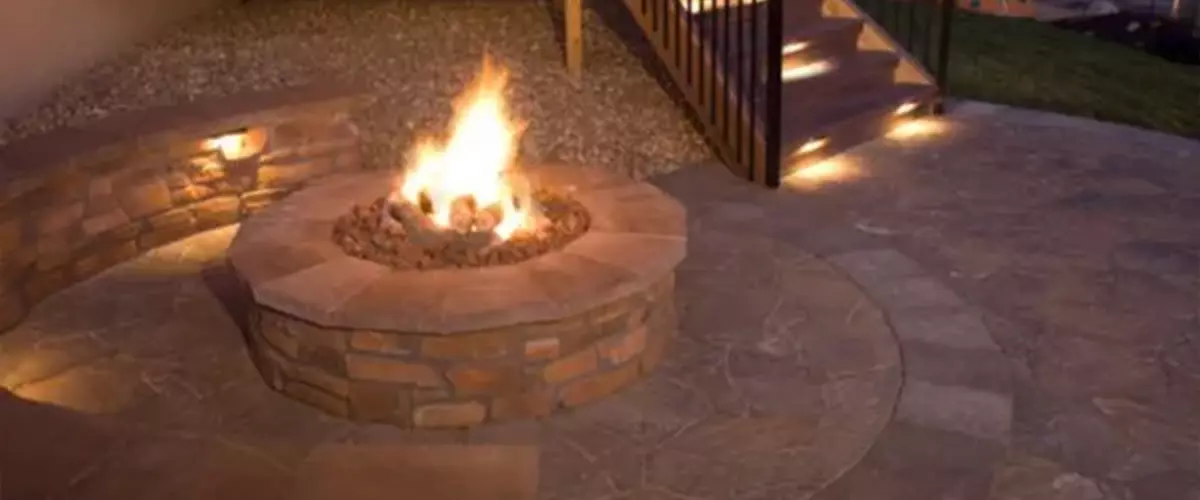 5 Popular Patio Ideas Near You
You can bring several more benefits to your patio experience with a fire pit or fireplace.
For one, they add visual interest, even when unlit. When they are lit it' seven better! Guests will be able to see the possibilities, such as being able to use your patio even when it starts getting chilly.
Some of the best memories are made by gathering with the family around a fire.
This patio idea is a great way to add "natural" seating. 
Your sitting wall can be a short, freestanding wall on your patio. It can also have an actual ledge halfway up so people can sit down and lean back.
Sitting walls are great around fire features too. Add some outdoor cushions to them and you're all set!
Adding a water feature to a patio is one of the most relaxing enhancements.
You get the relaxing sight and sound of running water. It's a unique feature sure to be the envy of anyone who visits your home!
Most patio water features are a fountain, though you can add a stream or pond beside it.
Roof structures are a great patio idea!
You can add a pergola over part of your patio. They help break up the sunlight so it's less bright. You can also add a cloth covering and landscape lighting to it.
You can also have a solid roof structure in case you want to use your patio when it's raining. It also fully blocks the sun, creating a nice, shady part of the patio.
This is one of the most upscale patio ideas.
Outdoor kitchens are great for several reasons. You don't have to shuttle food from inside. The chef can still be part of the party and not feel cut off. They also look amazing and are definitely a unique feature.