Extreme cold can wreak havoc on your property if left unguarded. In fact, the Insurance Information Institute reports that winter storms are responsible for millions of dollars in damage each year.
This blog post offers practical measures on how to protect your property when it's freezing cold in Ohio by insulating water lines, ensuring easy access to shut-offs, and more quick strategies.
Keep reading because this could save your wallet!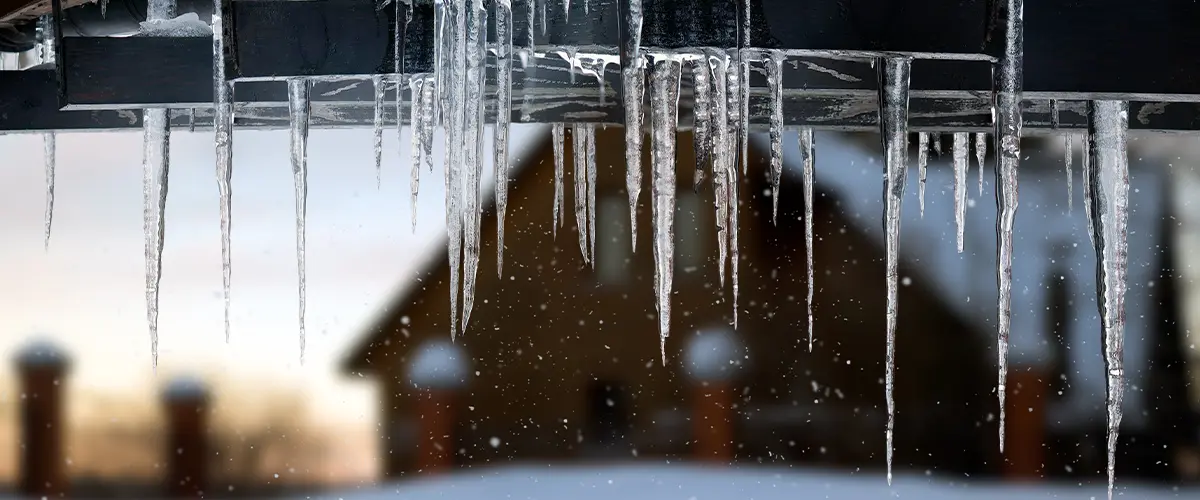 Steps to Protect Your Property When It's Freezing
Here are some measures you should consider to protect your property when it's freezing cold.
Cover outdoor spigots for Freezing Protection
One good way to keep your home safe in freezing weather is to cover outdoor spigots. Here are some steps you can take: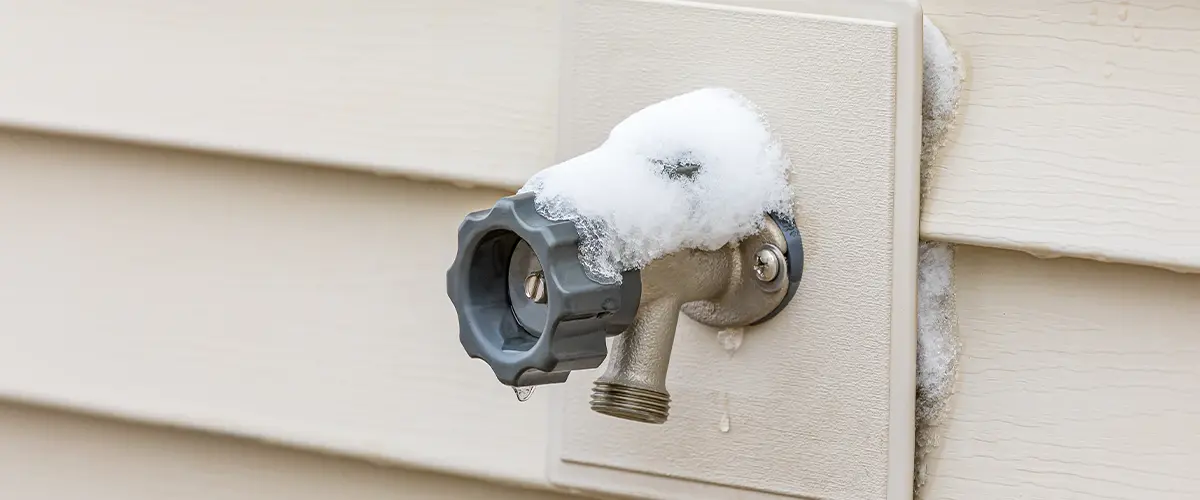 Protect Home From Freezing - Insulate water lines
Let's talk about insulating your water lines. Do this important task to save your pipes from freezing. Here are some useful steps.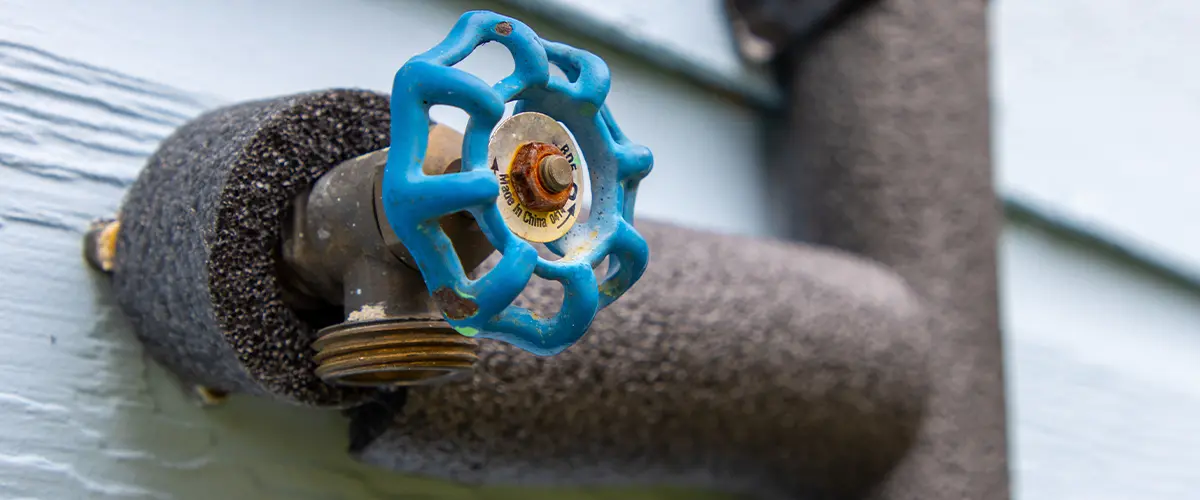 Sealing cracks and holes Protects Your Home When Freezing
Sealing cracks and holes helps protect your home in freezing temperatures. Here's how: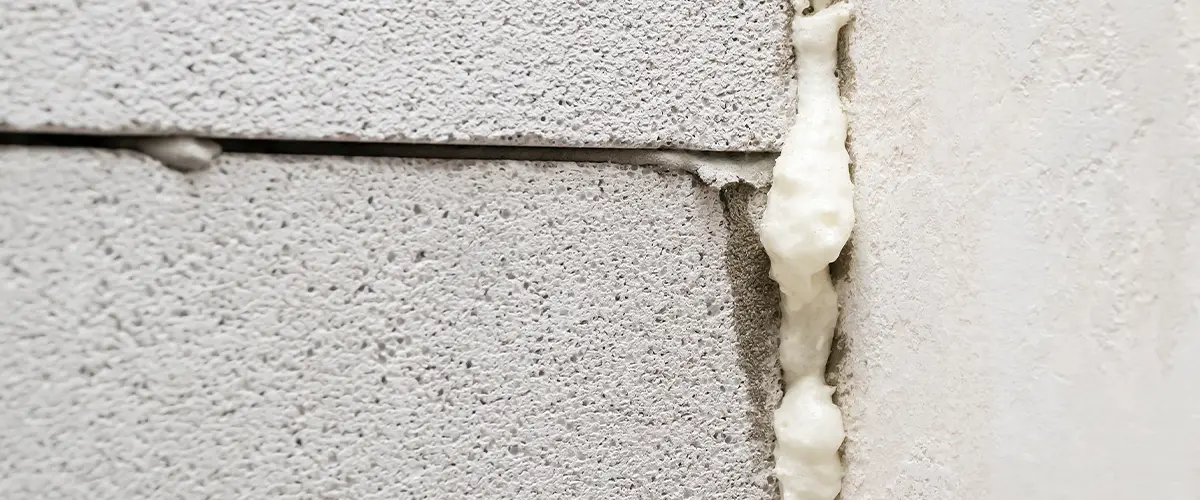 Ensure easy access to water shut-off
Accessing water shut-off quickly is essential when there's a freeze. This step can save your home from damage if pipes burst. Here are ways to make sure you get to the shut-off fast:
Keep water flowing During Cold Weather
Letting a small amount of water flow helps to stop pipes from freezing. Here are ways to keep water moving:
Close garage doors to Help Protect your Property When Freezing
Closing your garage doors can be helpful. This is a must-do for homeowners during freezing weather. Here are main points why you should do it:
Clean gutters For Home Freezing Protection
You need to clean your gutters. This task is a key part in protecting your property when it's freezing. Here is how you can do it:
Maintain thermostat settings
It is smart to keep an eye on your thermostat settings. This helps keep your property warm during freezing times. Here are few easy steps:
Can Snow Removal Eliminate Freeze-Related Issues?
Effective snow removal plays a critical role in maintaining the safety and functionality of your property during freezing cold winters.
By promptly and thoroughly clearing snow and ice from driveways, walkways, and other high-traffic areas, you create safe paths for pedestrians and vehicles, reducing the risk of slips, falls, and accidents, and also preventing snow damage to your driveaway.
Snow removal also prevents the formation of ice patches, which can be treacherous to navigate.
Ultimately, a well-executed snow removal strategy contributes to the overall resilience of your property, upholding safety, accessibility, and the peace of mind of all who interact with it during the harshest of winter conditions.
Check out our snow removal service and sign up for the most advantageous deal you'll find this year! Save over $750 with a subscription plan that gets your driveway and walkway cleared every time it snows!
Freezing weather can harm your home, and protecting the house from the freezing and thawing cycle is very important if you want your foundation walls to remain fully functional.
Keeping the things we mentioned in mind will for the cold days ahead will make sure your house stays snug and safe, even when the temperature drops outside.
And especially for our Ohio winters, knowing these things will definitely save you a lot of money down the road.
If you want to ensure a stress-free winter, give us a quick call at (419) 636-5429 and we'll tell you exactly what you need to ensure everything about your property remains in tip-top condition even after the winter.
Frequently Asked Questions